Prohibition Taproom is More Than Just Beer: An Inside Look at Their Cocktail Program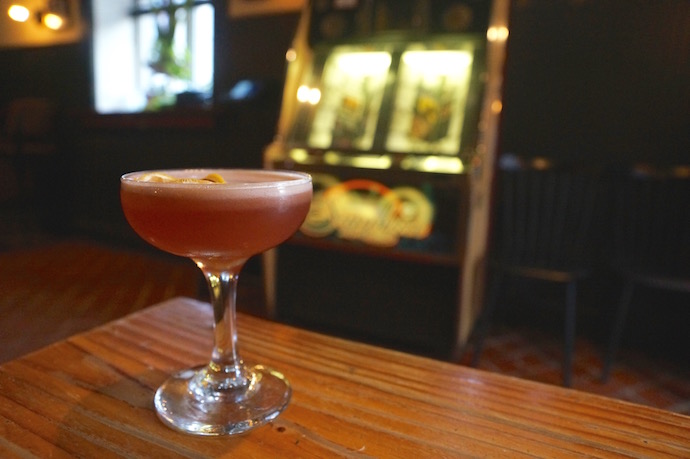 Prohibition Taproom, one of Philly's most beloved neighborhood bars, is definitely known for its beer and cider selections, but this classic bar is no one-trick pony. Today, we'll take a closer look at their cocktail program.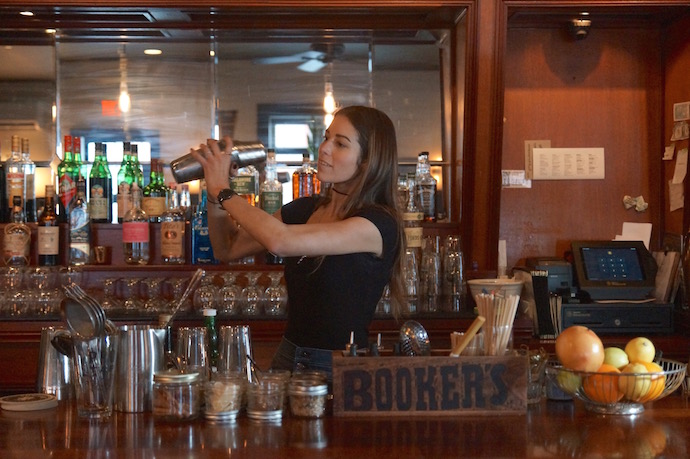 Designed by Nicole Testa, who's worked at spots like Bar Hygge, the cocktail program is a perfect complement to Prohibition's already robust drink selection, offering contemporary twists on classic cocktails alongside the classics themselves. She also had plenty of help from Amy Hartranft, Prohibition's general manager, also a prominent presence in Philadelphia's cocktail culture.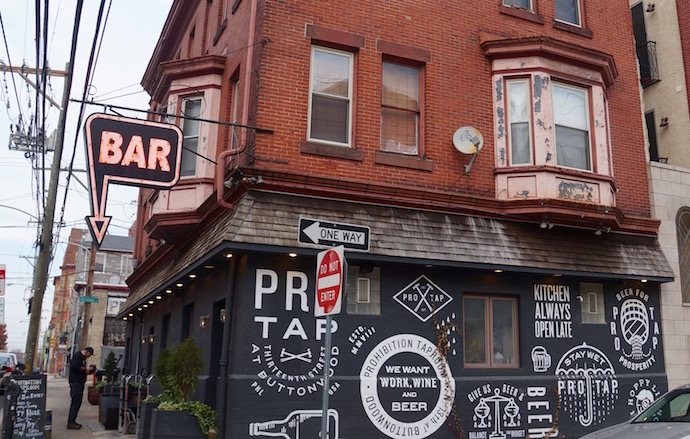 As Testa told us, "I wanted to introduce cocktails [at Prohibition] to both the staff and the guests; this has always been more of a beer bar, but I wanted people to know we're taking it seriously as well as learn the history behind these drinks. Sometimes, a cocktail has so many ingredients that you can't tell what classic a cocktail is even based on, and it's also nice to go out to a place where you know you can get a solid classic cocktail."
The cocktail menu is designed with Testa's modern twists on one side and the classics on the other; Testa said that the "contemporaries are pretty faithful to the originals in terms of measurements," but that "flavor-wise, I took them to different places."
Everything on Testa's menu has a purpose, even the garnishes: "I want the garnishes to be related to the drink. A lot of them, like dried lemon wheels, are just repurposed from other uses, and some are edible, like apple slices. We also use a lot of aromatics, because smell informs so much of what you taste."
If you're still going to Prohibition for their beer, never fear; they still have 12 taps stocked with local beer as well as a robust selection of ciders, along with one beer cocktail, the Sole Rebel (Barbancourt 8 Year Rum, Plantation 5 Year Barbados Rum, orange cordial, cloves, Hefeweizen), which costs $14. They also have an excellent list of wines by the glass, which range from $9 to $10, and a small list of crowd favorite wines by the bottle that all cost just $40. As an added bonus, Hartranft makes it a point to choose only biodynamic and natural wines.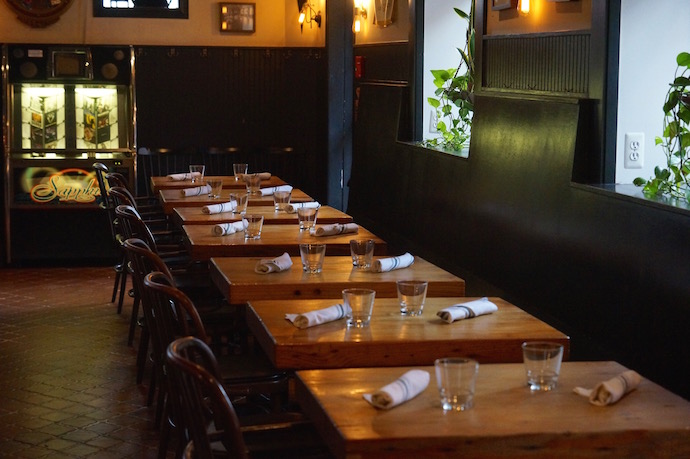 Check out their cocktail menu below — which includes a few hot drinks — and stop into Prohibition next time you're in the area for a perfectly crafted cocktail to pair with your craft beer.
Contemporary

Verdure, $13 (classic: Gimlet, $12)
Stateside Vodka, sage, fresh lime, green chartreuse, celery
Twelve Bees, $12 (classic: Bee's Knees, $11)
Bluecoat Gin, pear-honey, fresh lemon, bee pollen
Traces of Crimson, $12 (classic: Daiquiri, $11)
Barbancourt 8 Year Rum, Plantation 5 Year Rum, pomegranate-chai, fresh lime, Luxardo Maraschino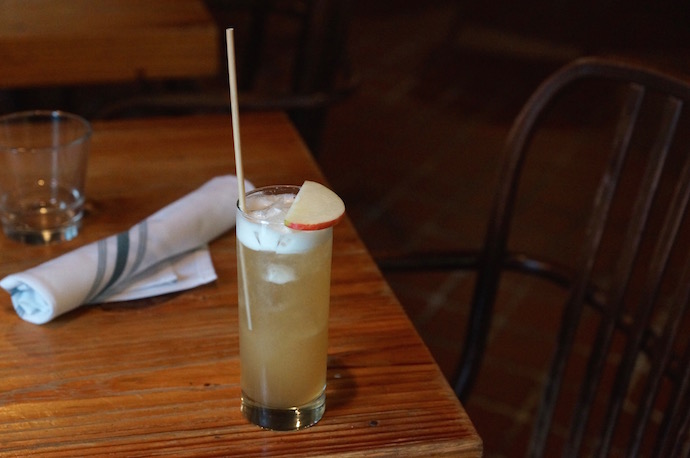 Beautiful Changes, $14 (classic: Mamie Taylor, $12)
Laird's Straight Apple Brandy, maple, fresh lemon, egg white, club soda, Laphroaig, apple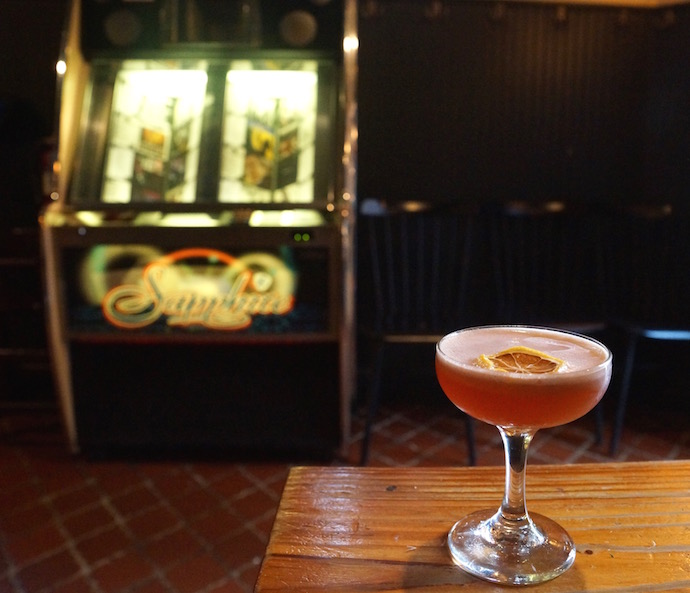 A Tidbit Jammy, $13 (classic: Whiskey Sour, $12)
Rittenhouse Rye, ruby port, fresh lemon, black mission fig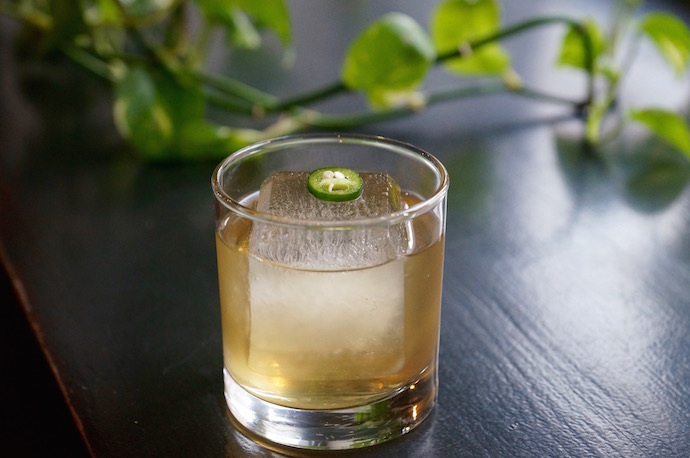 Anticuado, $14 (classic, Old Fashioned, $11)
Espolon Anejo Tequila, chili pepper syrup, Regan's orange bitters
Melagroni, $14 (classic: Negroni, $12)
Boardroom 'A' apple eau di vie, Eden Orleans cider bitter, Maley pommerbe cider vermouth
Hot Cocktails
Wallflower, $10
Ford's gin, chamomile and rooibos tea, valerian root, honey, fresh lemon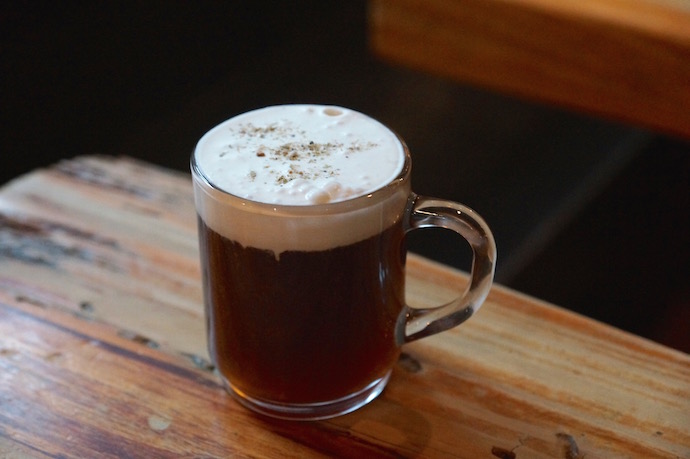 When Darkness Awaits, $12
Tullamore Dew Irish Whiskey, coffee, spiced stout syrup, fresh whipped cream, cardamom
Photos by Drink Philly
Recent Articles

Feedback
How are we doing? Tell us what you like or don't like and how we can improve. We would love to hear your thoughts!