Behind the Bar: Bartender Barry (Johnson)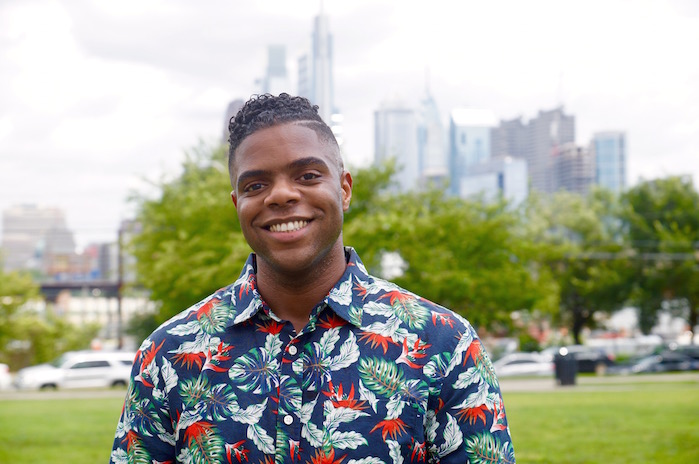 In this edition of Behind the Bar we interview cocktail caterer Barry Johnson, aka Bartender Barry. Barry's been on the cocktail scene since 2019 and has made a name for himself making cocktails on his Instagram page or on local TV segments like Fox 29. He runs his own cocktail catering company and works at the Community College of Philadelphia promoting classes to the media that teach food and beverage entrepreneurship skills to students. He also makes one hell of a cocktail and we're excited to feature him here on Drink Philly.
Drink Philly (DP): Tell us about your cocktail catering company.
I started Bartender Barry back in 2019. When I first started, I would work private events. Typically just showing up to make drinks. Since then, I've included cocktail classes – both virtual and in-person – as well as specialty batched cocktails into my service offerings. I love having the ability to choose what events I want to work and better yet who I want to work with.
DP: Have you bartended elsewhere?
Outside of my business, I did bartend at the Lucky Well on Spring Garden Street in the Summer of 2020. It was my first time actually working at a restaurant bar and it was right in the middle of the pandemic. I had a really great time working with Chad Rosenthal (the owner) and the rest of the team. Everyone was really laid back, but we all worked hard. I had the opportunity to create the bar program. While working at an establishment is different from freelance bartending, I felt validated in a way. I'm grateful to Chad for trusting me with creating the cocktail menu during such an uncertain time. Also, I love some good barbeque so it was a win-win on my end.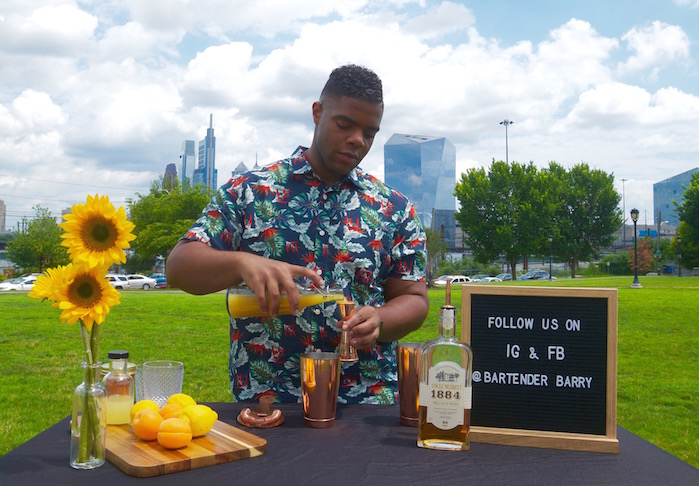 DP: You're involved with the Community College of Philadelphia. Can you tell us about that?
Bartender Barry is actually something I do part-time. I work full-time at Community College of Philadelphia. I work with people across the College to identify stories and events that we can pitch to reporters. There's a lot of amazing work being done and I'm happy to be a part of an institution that's working to foster positive change in the City.
We also have a ton of really cool classes available, one of which is our Mobile Food Management Program. It's basically a crash course into owning a food truck or mobile bar. I can definitely see myself opening up a mobile bar, even as a pop up experience. Additional info on the class here.
DP: What's trendy right now?
I think overall people are definitely more conscious about what they're putting into their bodies. They want to consume products that are natural and simple. I've personally been really big on always using fresh ingredients in my drinks, and people always say how they can tell the difference. I think for us in the industry it's a no brainer, but for many people, they don't know how to make drinks. Something so simple can introduce them to drinks – and spirits – that they probably thought they didn't like because it was prepared a different way.
DP: What are some trends you wish would die?
Hard seltzers. You shouldn't have to sacrifice flavor for low calories and carbs. The two aren't mutually exclusive.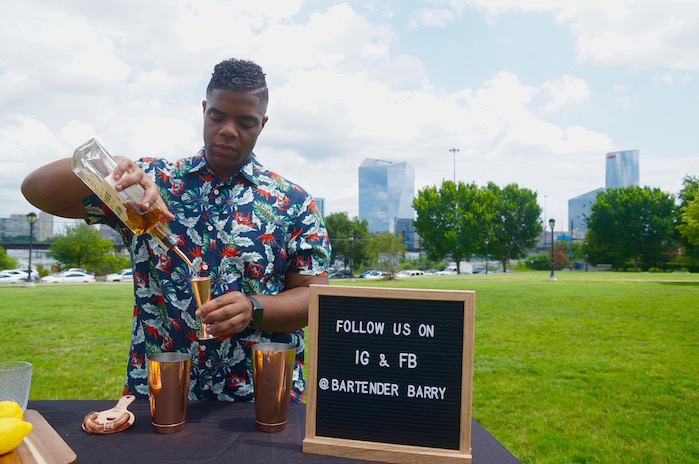 DP: Any predictions about where the industry might go next?
Not a prediction per se, but I do hope we can get to a point where people can work in the industry and get paid a living wage. This is honestly why I'll probably never work at a bar again. People might not want to hear this, but establishments are responsible for paying their employees. All work is valuable and no one should have to survive off of tips. It creates a toxic relationship between the staff and customers. Especially for women and people of color who have consistently been paid less than their white, male counterparts.
DP: One unexpected fact about you?
I'm a huge fan of supernatural dramas: Charmed, Buffy, the Originals, etc. If it involves magic and/or vampires, sign me up.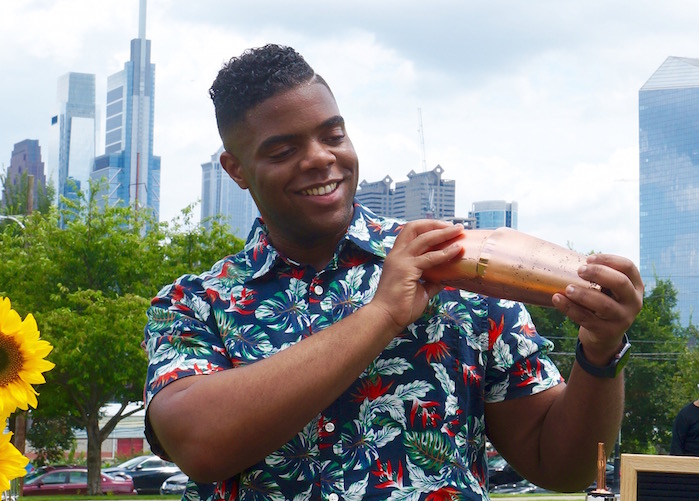 DP: Favorite beer?
Two Locals Brewing Company. They're a Black-owned beer company and they're based right here in Philly. I'm not the biggest beer drinker, but I love their Prolific Hazy IPA.
DP: Favorite liquor?
When I first started drinking it was whiskey. Over the years, I've come to appreciate everything from gin to tequila. I do love a good Uncle Nearest cocktail though.
DP: Favorite cocktail?
A boulevardier. People either love them or hate them. I'm the former.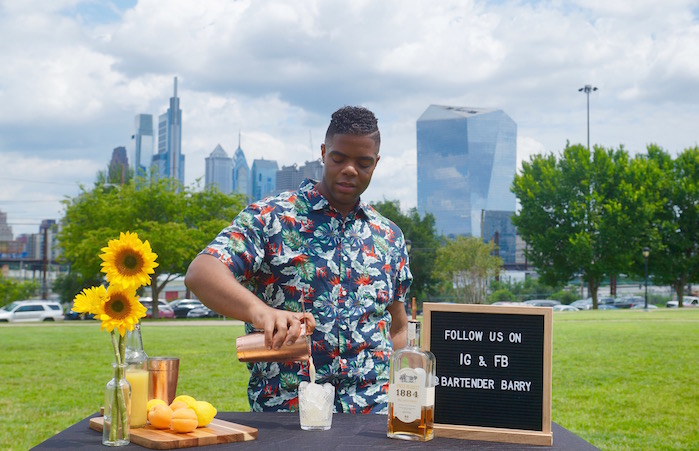 DP: What's your favorite kind of customer, or type of person to make a drink for?

My favorite kind of customer is someone who isn't afraid to try something new. They know what they like, but are able to appreciate something that may be outside of their comfort zone.
DP: What do you think the essentials are for a good home bar?
I always recommend that people start out with what they like and go from there. If you love vodka and gin, great. Experiment with different brands and different expressions of those spirits. If you're not the biggest fan of a particular spirit, or have never had it before, don't buy it unless you try it. I have a few bottles of whiskey that I bought just because they were highly recommended and I don't like them as much. Don't fall into the trap of making a purchase just because it's trendy. You'll waste a lot of money that way.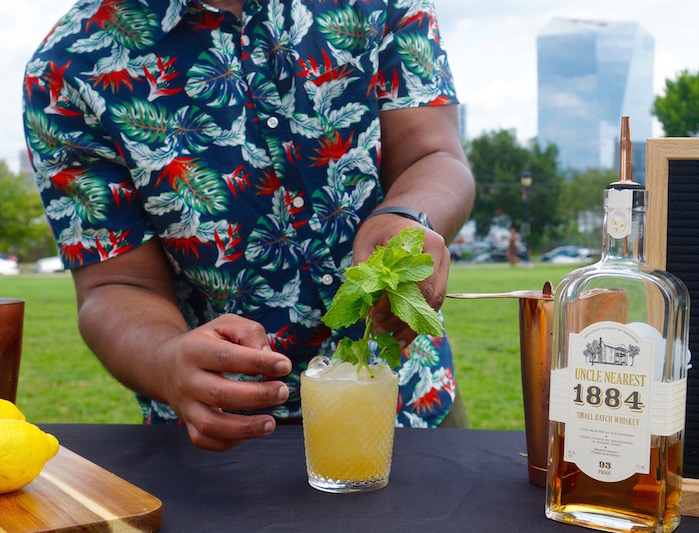 DP: Where do you go for a drink when you're not working?

I honestly don't drink as much as I used to. I've been paying a lot of attention to how much I'm drinking and why I'm drinking. A lot of people drink their feelings away and that's not healthy. When I do drink now, it's more so for a celebratory occasion or for a happy hour here and there. I'll either pop a bottle of Champagne at home or stop by Philadelphia Distilling with some friends.
DP: What's the secret to being a great bartender?
Being kind and flexible. I try to treat everyone with respect. Things happen and people make mistakes. I don't take myself too seriously. I also never judge people for their drink choices no matter how ridiculous they might be. Not in their face at least.

DP: If you could have a drink with any famous person, living or dead, who would it be and what would you drink?
If I could have a drink with someone famous it would have to be Megan Thee Stallion. I've been a huge fan since 2018. She seems so fun, kind and full of life. We'd definitely be drinking some Cognac – most likely D'USSÉ.

Bartender Barry is currently accepting bookings for private events, in-person and virtual cocktail classes, and cocktail consultations. Specialty cocktails are his specialty. He works with clients to create a cocktail that is unique to their event, and has even expanded services to include content creation for various brands. You can contact him by visiting bartenderbarry.com or emailing barry@bartenderbarry.com.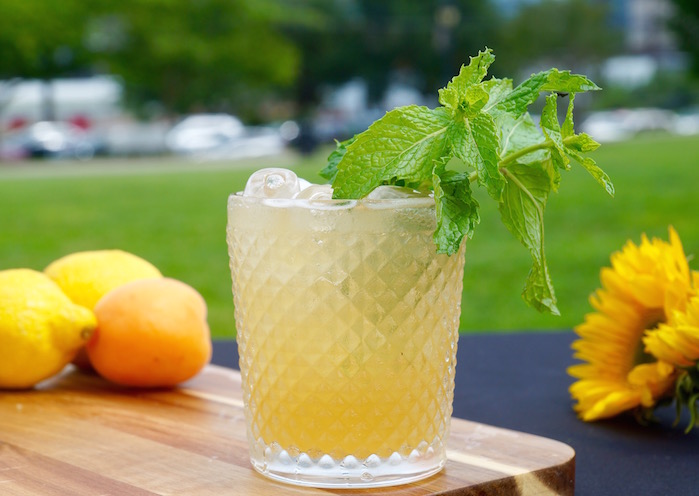 Walking on Sunshine recipe
1.5 oz. Uncle Nearest 1884 Small Batch Whiskey
1 oz. pineapple juice
1/2 oz. fresh lemon juice
1/2 oz. apricot syrup (1 part apricot preserves, 1/2 part honey, 1/4 part water; whisked together and strained)

Photos by Drink Philly
Tags:
Behind the Bar
,
Cocktails
Recent Articles

Feedback
How are we doing? Tell us what you like or don't like and how we can improve. We would love to hear your thoughts!