LMNO: An Inside Look at Their 'Choose Your Own Adventure' Cocktail Menu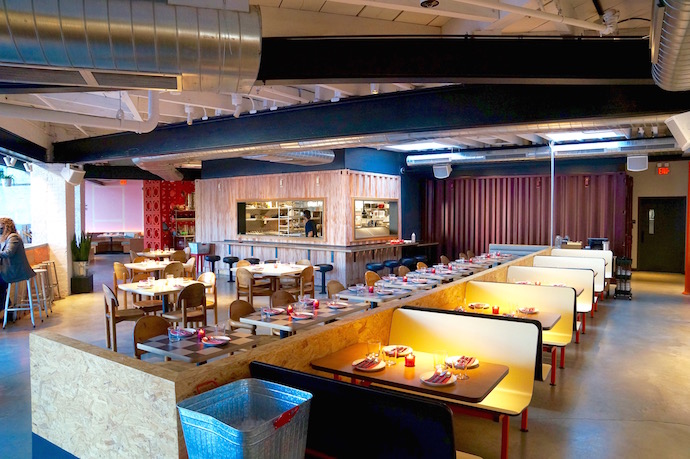 Starr Restaurant Group has opened LMNO, their new Baja Mexican concept located in Philadelphia's Fishtown neighborhood. It's self described as "a restaurant, lounge, book store, art gallery (& more)."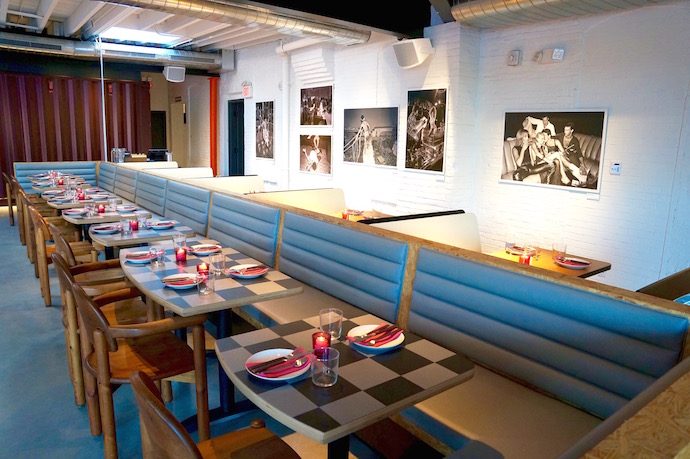 The new space features 160 indoor seats amongst various dining rooms and 90 outdoor seats, along with an inside/outside bar that is split by a functioning garage door.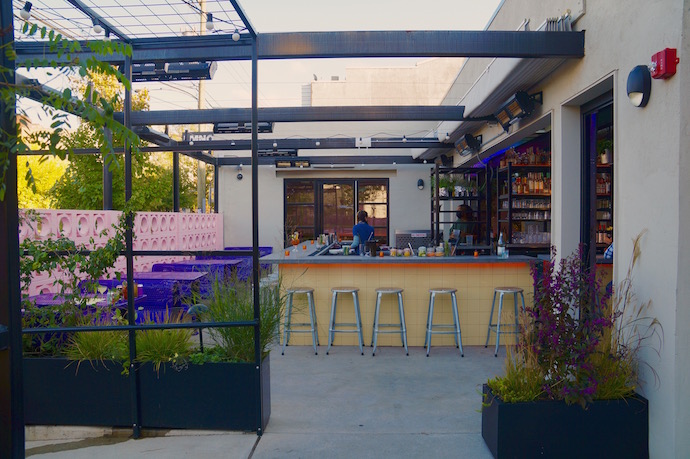 The structure of the cocktail menu is similar to the new "fast casual" restaurants that let you choose your own ingredients and "make your own bowl." LMNO has several cocktail "styles" to choose from, then you pick your own spirit. It's incredibly simple but allows guests to "choose their own adventure" each time they come in and experience a different drink every time.
Nice & Easy - ginger green tea, lime, served up (recommended: rum)
Mark Murphy is the Director of Bar Operations for Starr, and the creator of the beverage program. He oversees the menu development for all existing and upcoming restaurants of the Starr group. Murphy worked his way up the ladder starting as a server at The Continental Midtown and then a bartender as the opening crew of The Dandelion in Philadelphia.
He later moved to New York where he worked at Buddakan while opening El Vez, creating the beverage program, and opened the first venues at Pier 17. From there he went into consulting, where he worked with restaurants such as Hanoi House, Wilfie & Nell, The Penrose, and Bua Bar. He's no stranger to the beverage scene and now oversees the beverage program to all Starr Restaurants nationwide.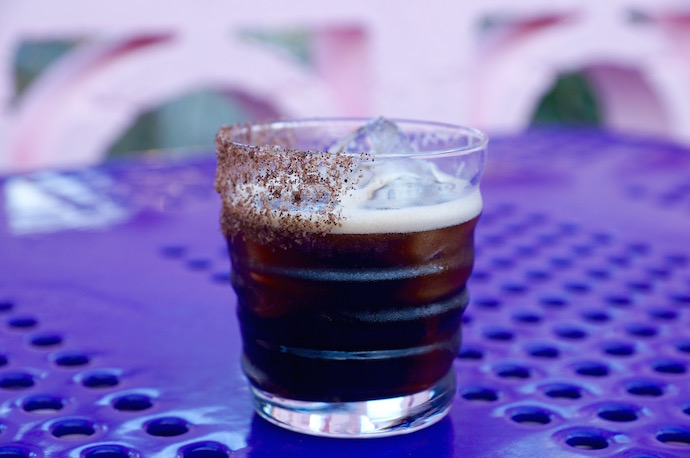 Let's Do This - chipotle, amaro, smoked espresso salt (recommended: tequila resposado)
Speaking to Murphy about his inspiration on the beverage program, he says he always wants to let the food lead the way. He's inspired by the cuisine of each location. The first thing he does when building a menu is sit with the chefs.
"I want to see from a waste perspective how much I can carry over so we're not wasting food product. If they already have something they're using, I can use that on the menu as well so we don't need to carry more products than is necessary." He says he can repurpose these ingredients in the beverage program.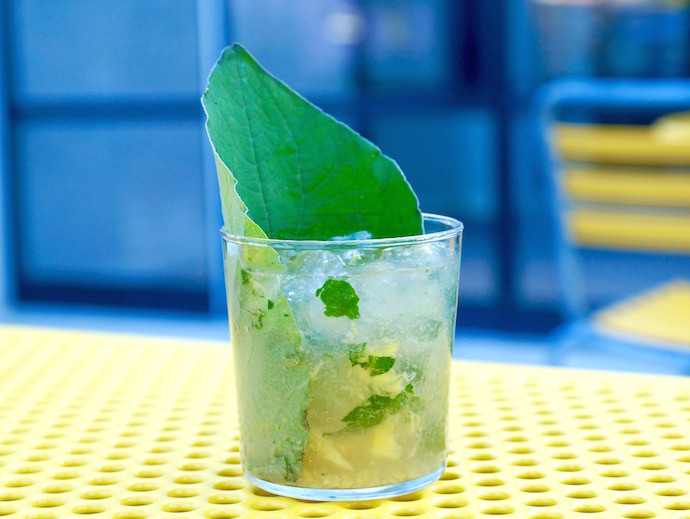 Muddled Business - jackfruit, hoja santa herb, lemon (recommended: vodka)
"If they're dicing pineapple for ceviches and going through thirty pineapples a week," Murphy says, "give me the leaves on top so I can garnish the drinks."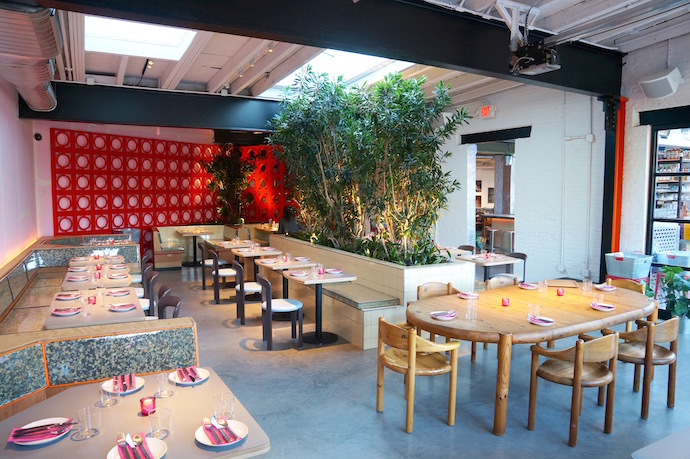 Design is the second most important aspect in the creation of his drinks. LMNO's architectural designer, Serge Becker, likes a DIY approach, and Murphy used that idea for his drink menu. Guests choose the cocktail they want for about $3 and then choose the spirit they want, ranging from $11 to $40 with nearly 50 different bottles of spirit to choose from.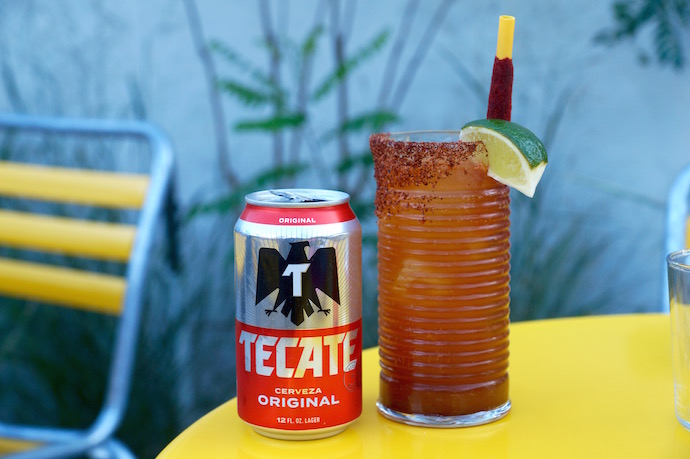 Lo Tradicional - hot sauce, lime, worcestershire, celery bitters, and Tecate
It's an interesting approach from a practical standpoint. LMNO has only four main cocktails on the menu but because of the wide array of base spirit choices, every guest can find something they'll like, whether it be a gin drinker, a tequila drinker, a vodka drinker, or whatnot. And each drink has a non-alcoholic version for those looking for zero proof cocktails. This also gives guests a chance to try some spirits and mix and match to experiment with things they've never tried before.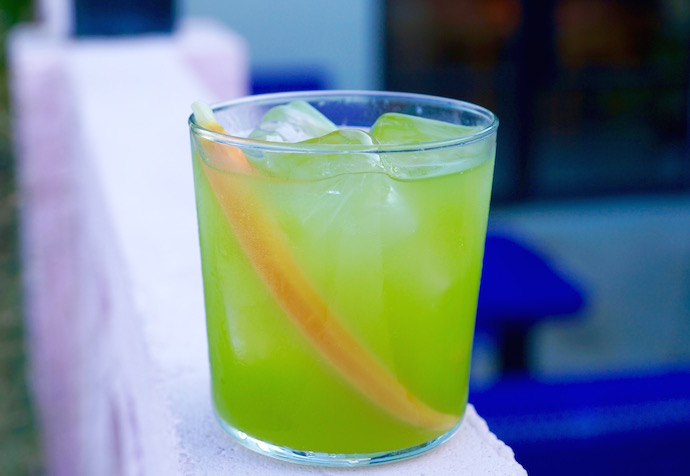 Our Daily Veg - green juice, chili liquor, lemon, pickeled carrot (recommended: mezcal)
Murphy loves putting vegetables in the cocktails. He likes using unique ingredients but not just for the sake of being unique. He says the drinks need to be approachable through balance or supporting characters in a way that make sense.
"Generally if you saw red bell pepper in a cocktail you'd say I don't know about that, but I try to do it in a way that makes it approachable, makes someone want to try it," says Murphy. "If I can get someone to try something that they wouldn't ordinarily try and they like it, that to me is the best compliment."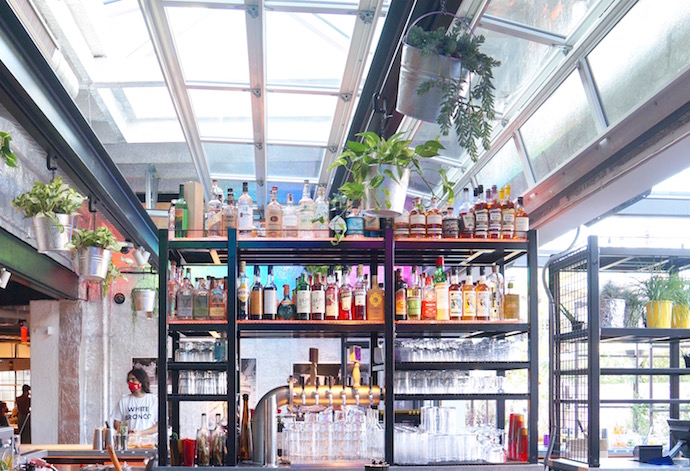 Most of the spirit brands on his menu are from smaller distillers. He tries to stay away from the bigger name tequila brands on his menu, and where he does have them, he has their lesser known products.
"I've got Milagro but I've got their barrel select. I've got Don Julio but it's the 1942. I think sometimes people will be inclined to order the things that they know, so I think if I have some lesser known brands people will try things they haven't had before, and our bartenders have the knowledge to be able to make recommendations if they need guidance. Hopefully as time goes by our guests will slowly turn into agave nerds like us."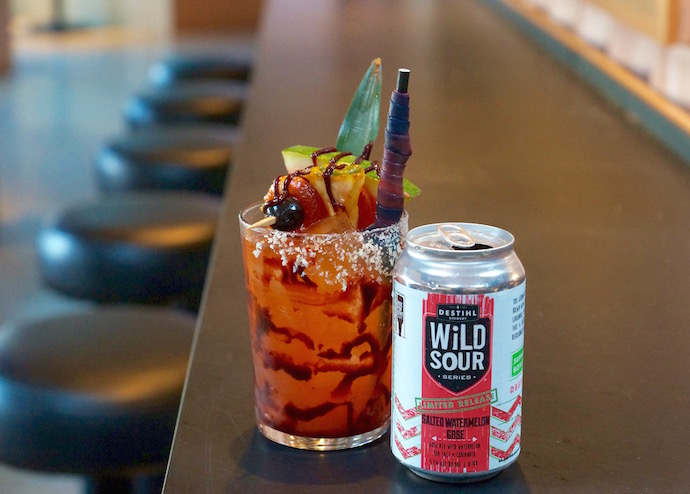 My My Chamoy-moy - LMNO chamoy, lime, spicy peach rings, fruit by the foot, etc.., and Destihl Salted Watermelon Gose
You can order the various spirits in cocktails or get them served by the glass. LMNO has 38 tequilas, 23 Mezcals, 3 Raicillas, and 3 bottles of Sotol, along with various other vodkas, gins, rum, whiskeys, and the usual suspects you'd see at a bar. All in all they have over 100 different bottles of spirits for guests to choose from. They also offer 10 beers on draft and in bottles, 10 wines by the glass, and nearly 40 wines by the bottle, some of which are wines from Mexico.
Next Level - green habanero, green juice, chili salt, blistered shishito, and Neshiminy Creek El Emeno Lager
The Micheladas are structured the same way as the cocktails. Guests choose the Michelada style they want from $2 to $6, then pick a draft or bottled beer to pair with it, ranging $6 to $10. Neshiminy Creek Brewing Company has partnered with LMNO to make their El Emeno Lager, which you can only get here. The beer has a clean, grainy malt character, a subtle sweetness with a crisp, dry finish, and a touch of German hops.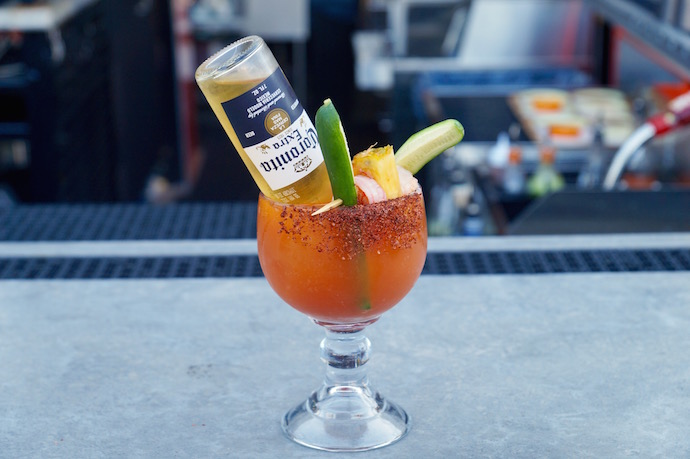 Oh Yeah! - LMNO clamato, shrimp & cucumber & pineapple skewer, and Corono Extra
There are also classic staples like a Spritz and Classic Margarita, as well as frozen drinks like the Frozen Red Sangria and Frozen Spiced Mango Margarita.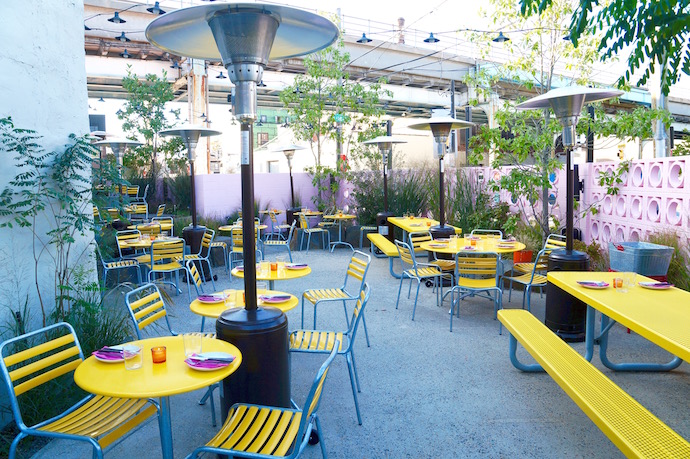 Check out the menu here and plan to visit Philadelphia's newest Baja Mexican joint, and see what kind of adventure you can choose for yourself.

LMNO: 739-1749 N Front St, Philadelphia, PA 19122, (215) 770-7001
Hours:
Monday - Thursday, 5 PM to 10 PM
Friday, 5 PM - 11 PM
Saturday, 10 AM - 3 PM brunch, 5 PM - 11 PM dinner
Sunday, 10 AM - 3 PM brunch, 5 PM - 10 PM dinner

Photos by Drink Philly
Recent Articles

Feedback
How are we doing? Tell us what you like or don't like and how we can improve. We would love to hear your thoughts!