VIP Dark Intrigue Tasting with Victory Brewing Co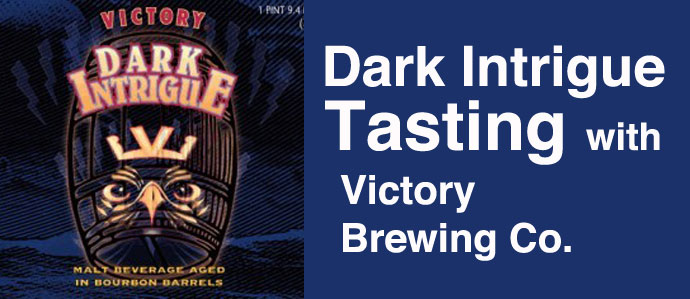 Showing up at 5:00 PM to the Victory brewpub, you'd have never known that a stampede came through the retail shop when the doors opened this morning. Anxious beer lovers awaited the release of Victory Dark Intrigue, a bourbon barrel-aged variant of the much beloved Storm King stout. Ask anybody at Victory, and they'll tell you that Dark Intrigue was an experiment... well, the experiment lasted about 45 minutes.

By 12:15 in the afternoon on the day of the release, the last case had walked out the door of the Downingtown brewery, and a lot of disappointed beer geeks followed with shoulders slumped, either to their cars or to the pub.

I know, because I was one of them. Fortunately for me, Drink Philly was invited to meet the man behind the barrel, Frank Iosue, and sample from the last bottles of Dark Intrigue left in Downingtown.

Having studied science at the graduate level, Frank not only brought a clinical precision to his brewing, he also brought a sense of experimentation that allowed him to take on one of the highest profile projects ever to come out of Victory. As soon as he saw the bourbon barrels move into the brewery, he volunteered to lead a project that was even more ambitious than building a life-sized model of Optimus Prime.

Dark Intrigue began with the same recipe as Storm King, but spent a total of 97 days in bourbon barrels, as opposed to about four weeks in a bright tank. The result not only tempered the unique hoppiness found in Storm King, but completely elevated the flavor profile to a lively bouquet teeming with both chocolate and vanilla, dark dried fruits, creamy oak, and surprisingly subtle tones of bourbon.

At first whiff, Dark Intrigue didn't present too hot an alcohol profile, allowing me to inhale the aroma without singeing my nosehairs, but as it warmed up the flavors opened up considerably. Never did the bourbon tones overpower the artistry of the brew itself, but instead intermingled with the other flavor components, tying them together like a great throw rug.

As experimental as this move was for Victory, this wasn't their first foray into the barrel aging realm. Years back, a small batch of the high-grav Belgian favorite Golden Monkey was aged in chardonnay barrels, but those who tried it never trumpeted the results as a smashing success.

Dark Intrigue will certainly go down in the win column. Admittedly, the swift sell-off of the whole stock is more a commentary on the fanaticism of beer geekery than on the quality of the brew, considering that all of those waiting in line for a case at 11:30 AM were there to purchase having never actually sampled the beer. Still, being lucky enough to share a bottle with Frank, and do some side-by-side testing with some classic Storm King, the quality was certainly present.

Does this mean that we'll be seeing another batch of Dark Intrigue in the near future? Probably not if Frank has anything to say about it. The scientist-brewer has many more experiments in barrel aging he'd like to run before revisiting this one. Other candidates for the bourbon treatment include Victory's underrated barleywine, Old Horizontal, and another crack at Golden Monkey.

For now, all we're left with is empty barrels, which Frank named after personal heroes like Copernicus, Galileo, Mendel, and the Muppet's Beeker. Still, there may be an opportunity to try this beverage yet, as a significant number of cases were sent to retailers and taverns throughout the Philly area (as well as Boston), so if you are vigilant enough to spot one, be sure to grab it and enjoy it on a strategic occasion.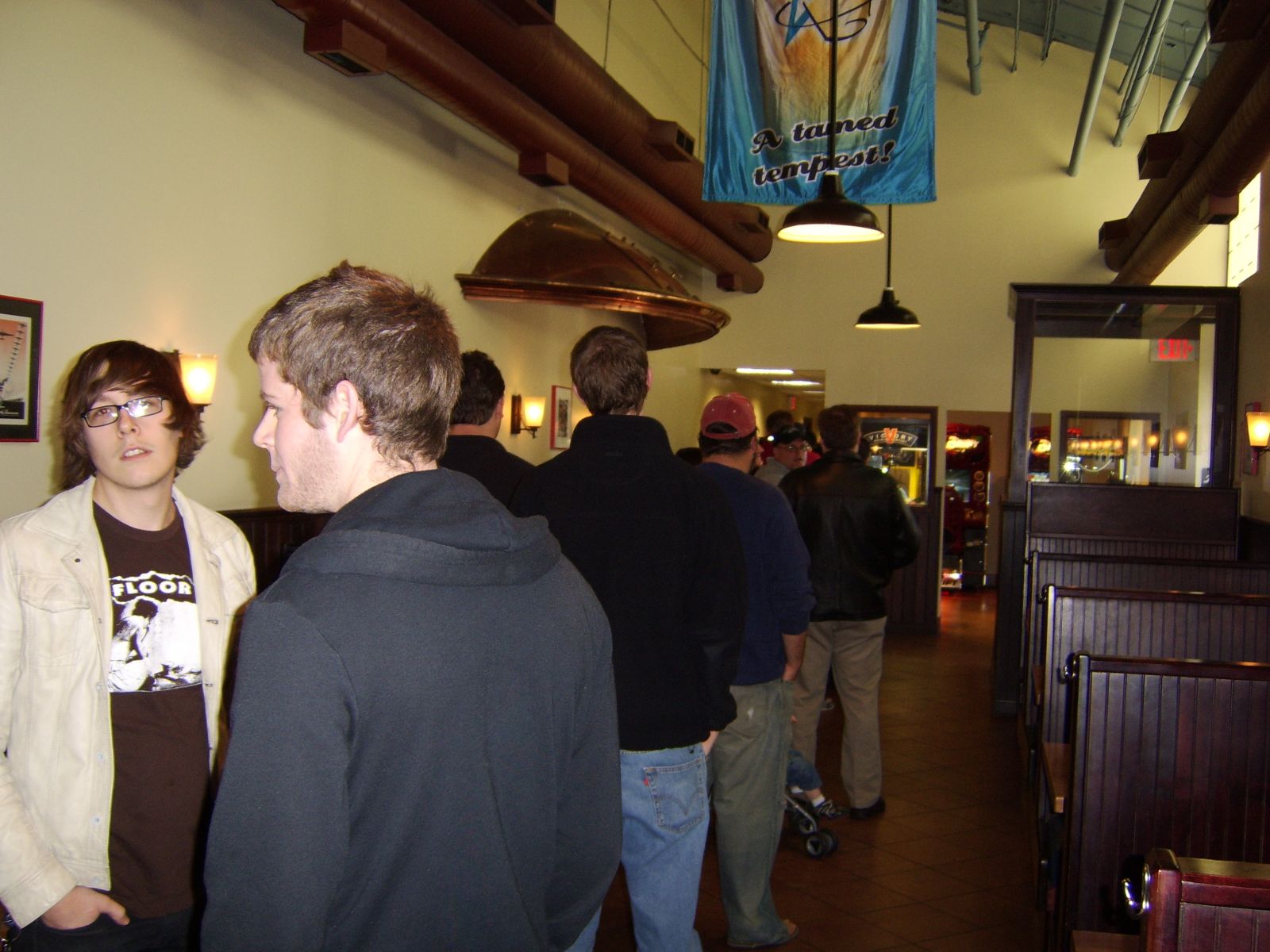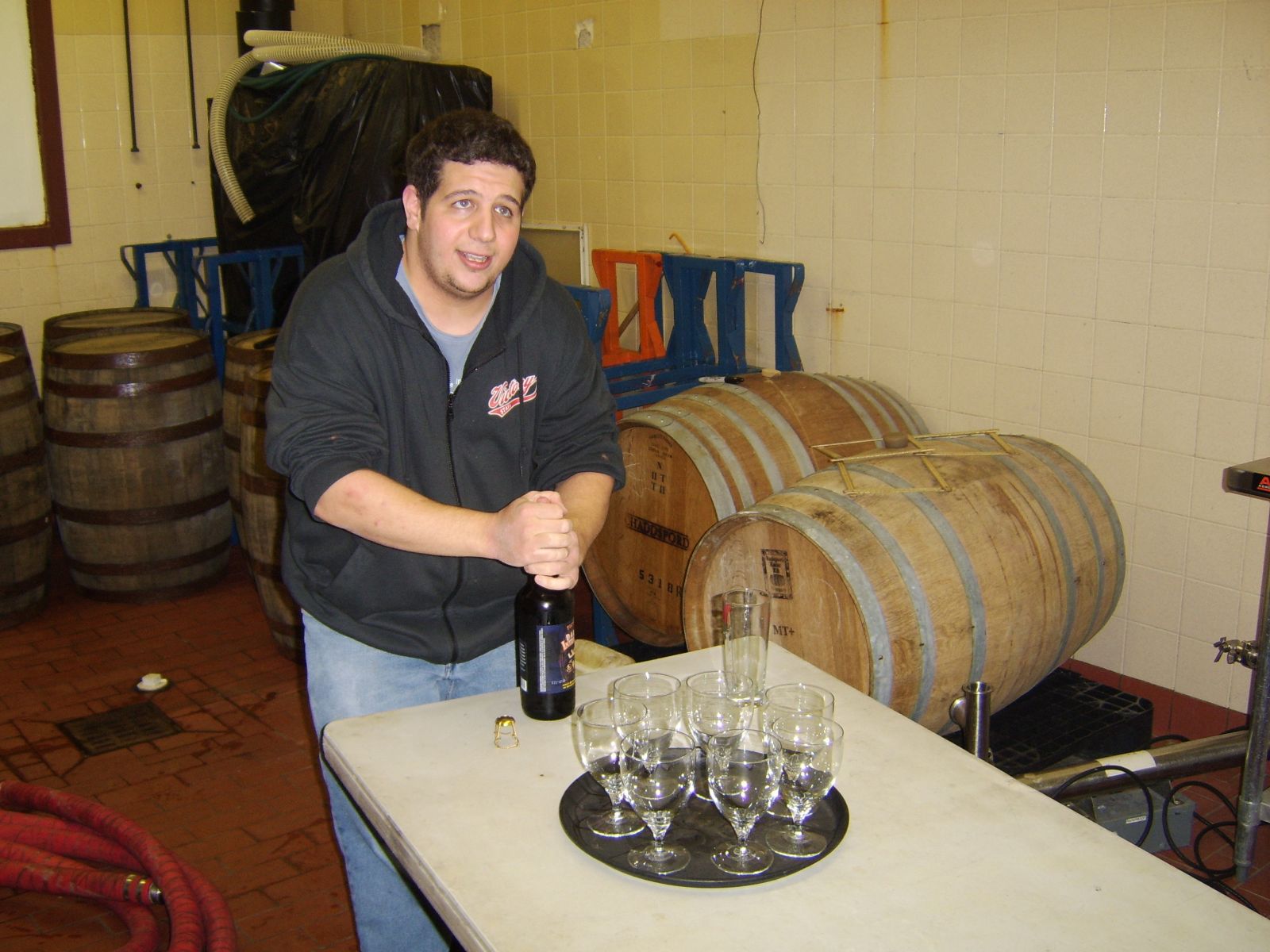 11.26.10
---
About Beer Geek Steve:
Steve spends as much time as his wife will let him tracking down rare beers and trying to analyze the intersection between quality beer, hype, and viral marketing. When he's not reviewing beer for Drink Philly, he writes about his adventures in chasing bottles and taps at his blog, Beer Geek Steve. You can also follow him on Twitter, where he tweets about happenings in the craft beer industry and often locates some of the best barrels in southeast PA.
---
Recent Articles

Feedback
How are we doing? Tell us what you like or don't like and how we can improve. We would love to hear your thoughts!