Relax on the Left Bank With Biba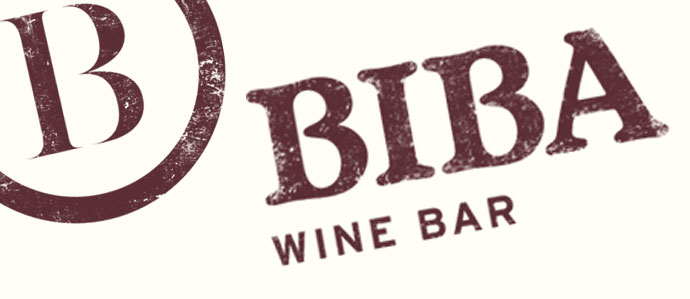 For some reason, I've never liked the term "wine bar" very much. Don't get me wrong, I adore wine and I have spent significant, enjoyable time in bars. But together, they always feel a little snooty. Like if I'm not dressed in head-to-toe black or speaking with a French accent, I'm not welcome.
Thankfully, Philadelphia's fledgling wine bar scene is proving me wrong. Take Biba, the latest to open. It's not pretentious. It's not cold. The only thing it is, is a little out of the way.
If you are a University City student or employee, then rejoice and run over there to grab one of the coveted few seats. If you spend most of your time on the other side of the river, hop a bus, a trolley or the back of some kid's bike and venture across. Yes, this place is worth it.
Biba isn't going to rock your world, exactly. Your jaw isn't going to drop when you enter, you won't feel the need to call your Mom and tell her you have finally found true love. But you will have a good time. You will leave happy. And honestly, isn't that worth a five-minute commute?
The true allure of this place is its simpleness. A small room done in warm woods and concrete. One communal table, plus bar seating around the perimeter. A bartender screwing with the music. It's comforting, somehow. If you need to set you eyes on some "wow," then check out the glass-fronted wine display, or the shiny Italian meat slice used to shave super-thin wafers of lomo. Then realize you are drooling and turn to the menu.
The wine, of course, rules the majority of the sheet. Just as its owners do at their popular Tria restaurants, the options are broken into fun categories like "Zippy" and "Sociable," helping even experienced wine drinkers find new options with ease. There are about 25 options, including a small selection of sweet pours like moscato and port, which allows the list to appear approachable yet plentiful. Most glasses come in around the $9 mark.
Beer plays second fiddle, but with 10 bottled picks -- also described in plainface -- your suds-loving friends won't feel cheated at all.
A glass or two of the good stuff always spikes the appetite, and the food here is there to answer the call. Selections are geared towards sharing with small bowls of olives or almonds and a series of crostinis where each is more delish than the next; I still can't choose between the chevre and beet jam or the mushroom pate, but thankfully I can order both and not look like I've escaped an Atkins diet. And for $6 each, it won't break the bank. Larger portions like a bonito tuna salad or Claudio's mozarella, tomato and pesto panini will set you back closer to $10.
Working late? You may have missed traditional happy hour, but Biba's got you covered. Their late night happy hour starts at 10 p.m., when each glass of wine is just $6 (Monday through Thursday). Cheers to that!
11.29.10

---
About Melissa Auman Greiner:
A born and bred Philly girl with a soft spot for the city's growing food and wine scenes, leafy green squares and sultry summers. Just don't get her started on the inadequacy of SEPTA. With nearly 10 years of experience covering the city for a variety of newspapers, magazines and websites, it hasn't just been her pleasure to visit Philly's best bars and restaurants -- it's been her job. And with an advanced certification from the International Sommelier Guild under her belt, she brings her city savvy and wine know-how together to deliver Drink Philly readers the latest info on Philly vino. Twitter
---
Recent Articles

Feedback
How are we doing? Tell us what you like or don't like and how we can improve. We would love to hear your thoughts!