Late Night Buzz at Barbuzzo
13th Street Restaurant Group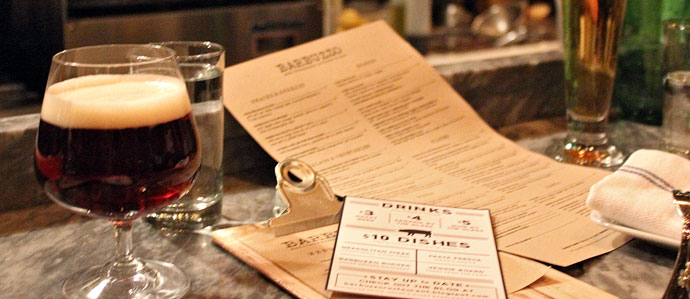 When your spot is as hot as Barbuzzo, the newest in the 13th Street Empire of Marcie Turney and Valerie Safran, you don't need to dabble in dealage to pack the house. Indeed, this new Mediterranean has been consistently full since opening, abetted by a slew of adoring mainstream reviews.
However, if you're a restaurant veteran, as this pair certainly are (see Lolita, Bindi, Grocery), you create a fun slate of food and drink specials anyway. The Late Night menu, served from 10:30 PM to midnight, Sunday through Thursday, is targeted to industry insiders, who miss out on regular happy hours because they're all working their own shifts. Best of all, we lucky regular folk get to take advantage.
Each weekday, the bartender puts out a chosen draught beer for $3, the house sangria for $4, and a selected wine for $5. Complement this with one of four delectable dishes, each for $10, and your late nights will never be the same.
Eats include a crispy, lighter-than-air Neapolitan pizzas (with rotating toppings); perfect enough to not need the sprig of dried oregano and cruet of olive oil served alongside. A gorgeous veggie board is always offered, with delectable seasonal plant fare and grilled bread. A fresh pasta dish and the house-ground Barbuzzo burger round out the $10 options.
Barbuzzo is Turney and Safran's first non-BYOB venue, and the bar is stocked with a selection of well-chosen spirits. A set of house cocktails like the French Farmer -- champagne spiked with St. Germain -- and the Midtown Mojito, made with fresh cherry puree, offers starting ideas for requests from the mixologist behind the bar.
Six taps feature a rotating list of craft beers, which currently includes the magical Troegs Mad Elf Christmas Ale. Craft cans and bottles add 15 more beer choices. The sangria changes with the season, and two dozen or so wines are available by the bottle, carafe or glass.
The full dinner menu is also available throughout the late night happy hour, and it's worth a gander. Amazingly crunchy "pig popcorn" is a high-end take on pork rinds: the house cleaned & cured skin takes 72 hours to create, and is spiced with apple cider vinegar powder beside horseradish aioli.
Though the tables in the small space are usually reserved and awfully close together, walk-in guests can take advantage of two sets of counter seating. The liquor bar offers a glance out on the hopping 13th Street corridor, but the best seats in the house may be in front of the open kitchen, where you can banter with the cooks as you watch them turn out beautiful dishes at amazing speed.
For dessert, check out the salted caramel budino (also available in six-packs to go), and choose from a relatively wide array of dessert wines, madeiras, grappa, sherry and ports. The women of "We Love 13th Street Restaurant Group" have used their first liquor license well.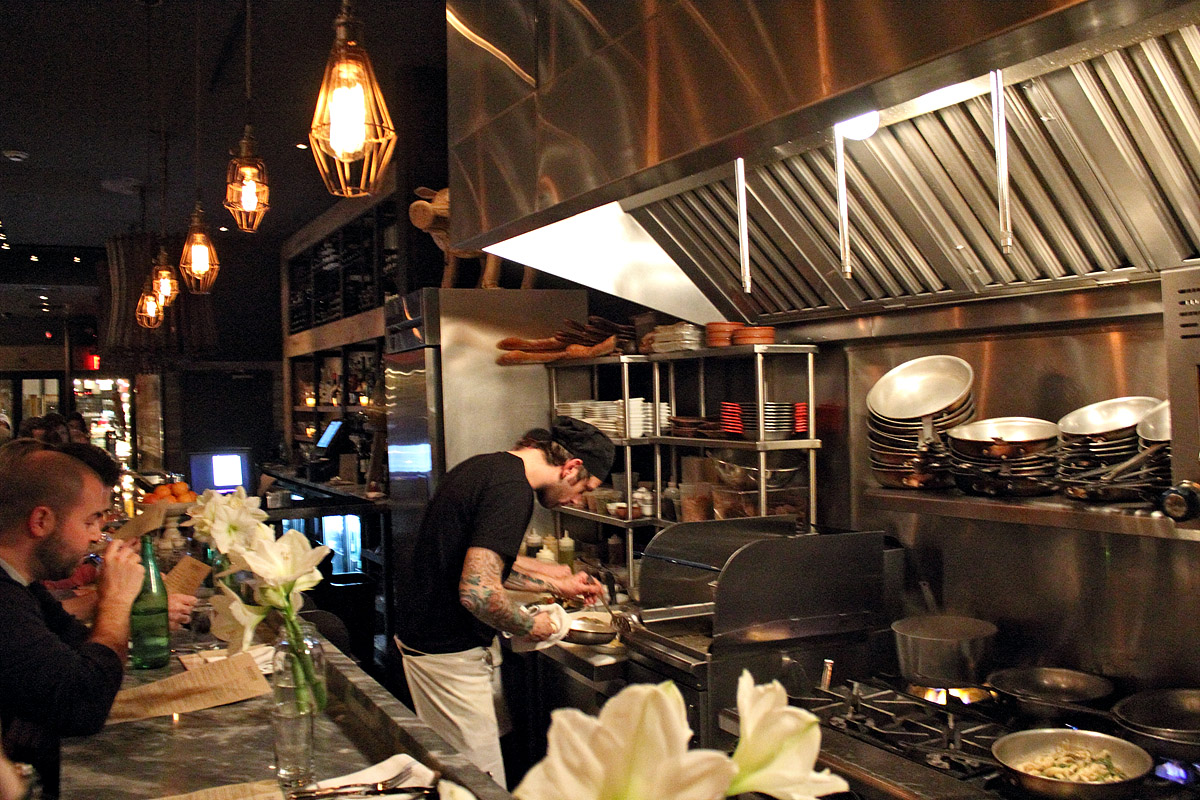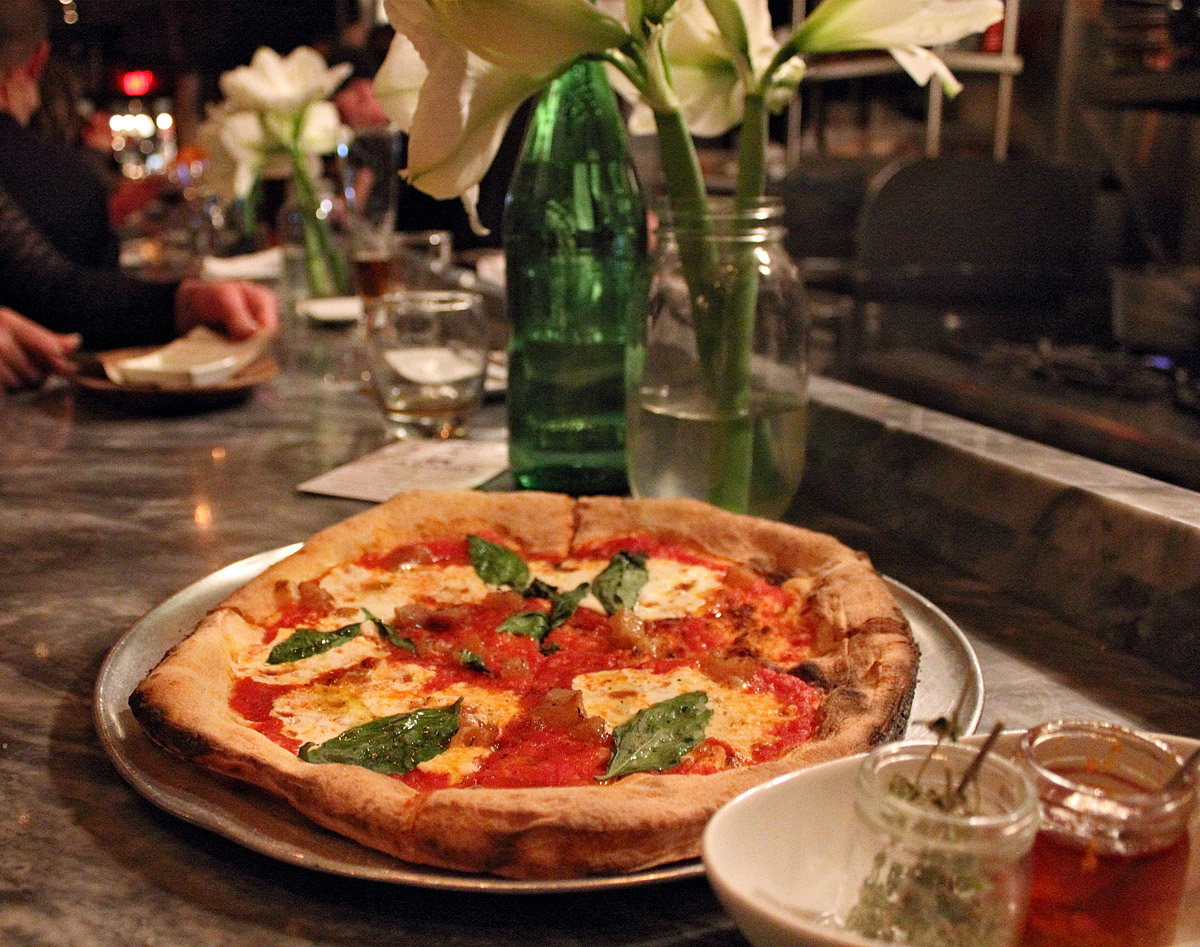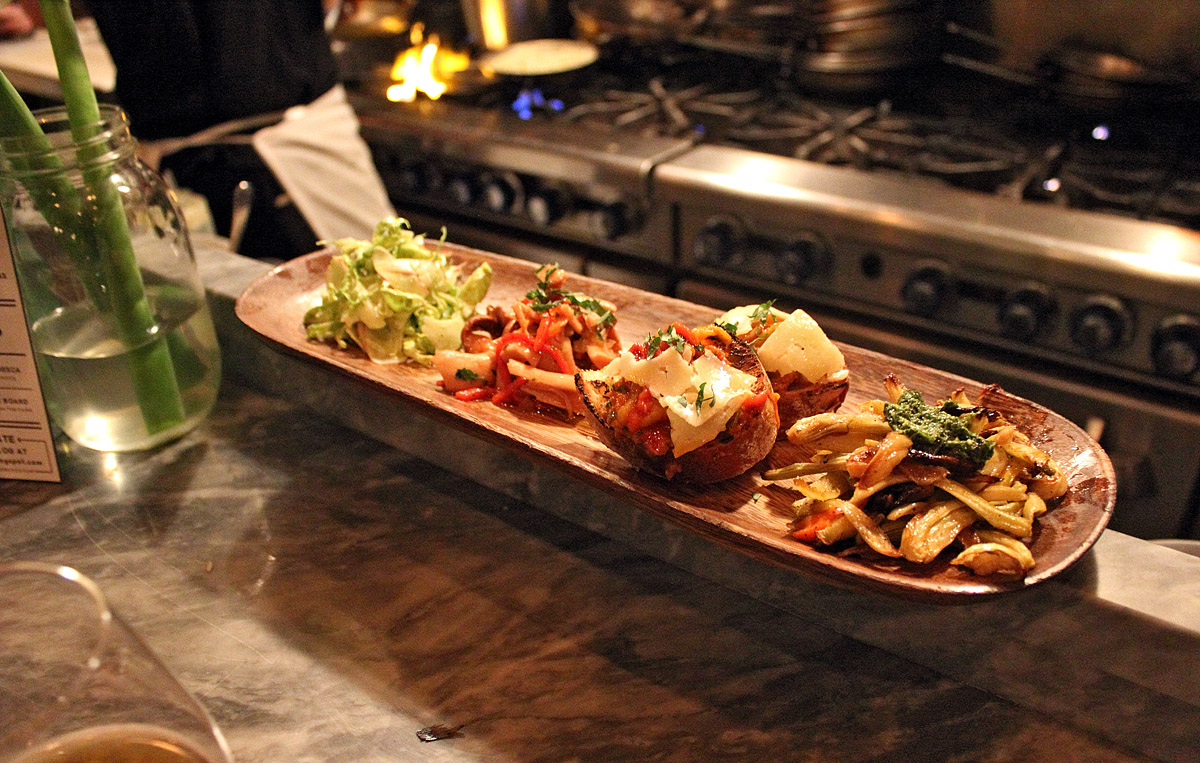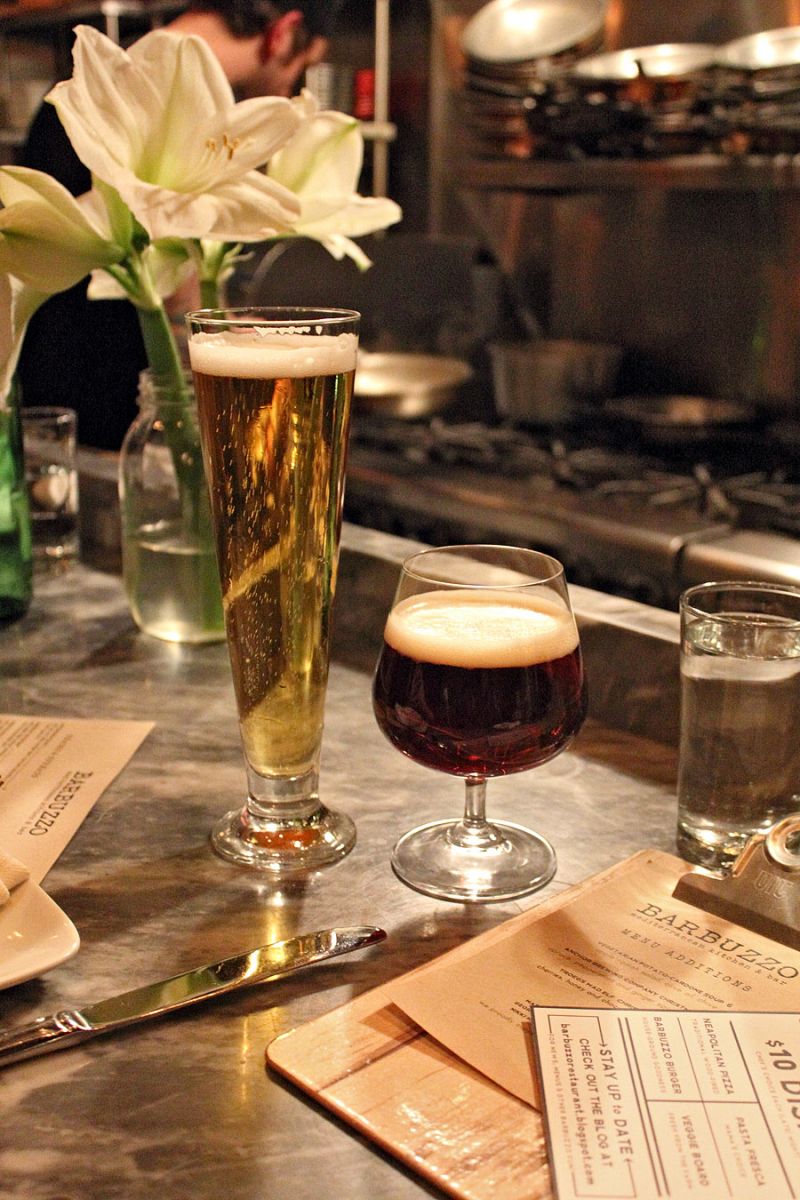 01.06.11
---
About Tipsy Grrl:
Focused primarily on fantastic cocktails, good spirits, and the best places to procure such commodities, Tipsy Grrl is always on the lookout for great quality at an affordable price. Follow her on Twitter for the latest updates!
---
Recent Articles

Feedback
How are we doing? Tell us what you like or don't like and how we can improve. We would love to hear your thoughts!