Ranstead Room: The Key to My Heart
speak easy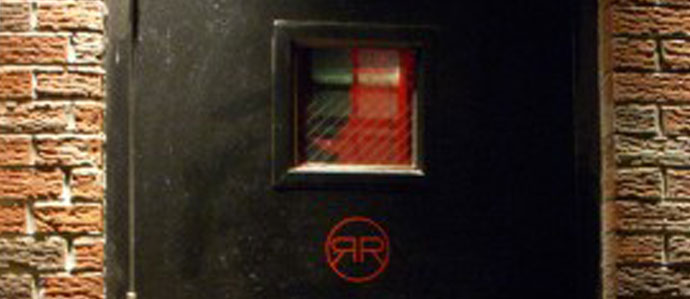 This place is what I've been looking for my whole life… or at least since I moved to Philly 3 years ago. While I was at Stephen Starr's "El Rey" for happy hour one night, the manager came over to check on me and my friend. He informed us of the Ranstead Room, El Rey's sister bar (on Ranstead of course) that opened at 7 PM. He told us that if we waited at El Rey until 7 PM he would bring us through the shared kitchen to the bar. Done.
Promptly at 7 he came back for us and we trekked through the kitchen – up and down narrow stairs – until we came to a solid door and walked into the posh, sultry Ranstead Room. FYI, there is also an entrance on Ranstead in an extremely dark alley. It may be shady, but it still brings you to the same fantastic 50's-esque place. A very dark room lit only by candlelight let us see the dark black and deep red (perhaps velvet) walls, booths, and bar. Paintings of nude women hung on the walls and jazzy music played through the speakers. Full of sex appeal, high class cocktails, and Mexican fare from El Rey, the Ranstead Room left me feeling a little bit… well, erotic.
Though their cocktails are rather pricey, they are worth it. You are definitely paying for quality. I got the "bartender's choice" which I would highly recommend ordering. After a series of questions about what I was in the mood for, what kind of drinks I typically like, etc., I was presented with the perfect cocktail for me. The waitresses and bartenders were both classy and swanky – fitting in perfectly with the ambiance of the Ranstead Room. I would definitely recommend going to this speakeasy – and without a doubt, bring a date. Be careful though – a combination of the cocktails, the atmosphere, and the nudity on the walls may make you a little bit randy, thus impacting your decision making skills. Nevertheless, I would go back there in a second. Hell, I would even consider living there.
01.18.11
---
Recent Articles

Feedback
How are we doing? Tell us what you like or don't like and how we can improve. We would love to hear your thoughts!