Frankford Hall Opens Its Doors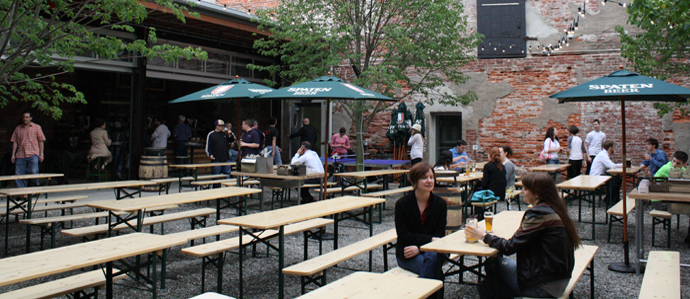 Stephen Starr's new beer garden Frankford Hall has opened at last, and we paid a visit at opening to see how things were rolling!
They've done a smashing job with the place. I never could have dreamed that in such a neighborhood, things could simultaneously feel so elegant and true to the idea of a beer garden. The indoor space accounts for perhaps 1/4 of the overall Hall, with its own bar for beer purchases. There are no doors or anything connecting the indoors to the outdoor seating grounds, which sport two ping pong tables (that are currently free on a first-come-first-serve basis), as well as separate windows for ordering either beer or food.
One thing to bear in mind when visiting is that while this is a beer garden, it's clear this isn't a place to get insanely rowdy. Frankford Hall does not sell pitchers, but serves all beer in a 0.5L or 1L stein. The beer selection features a number of wonderful German styles, a few domestics and then a couple selections from Dogfish Head. The bartenders informed me that they will be the only place serving Dogfish Head's My Antonia on tap, and that it will be available year round. This is also the only beer they serve in a smaller, 12oz. portion due to the slightly higher ABV.
The My Antonia is a perfect, hoppy compliment to the food you'll try. The menu is quite affordable, with various sausages and other Bier Hall fare ranging from $5-9. Entrees are a little more pricey, but it's Starr, and will inevitably be delish.
Even with clouds in the sky, the garden looked lovely. I'm really excited to see the place light up in the evening - GM Joshua Mann told me that the lighting is beautiful.
Well played, Mr. Starr. Well played.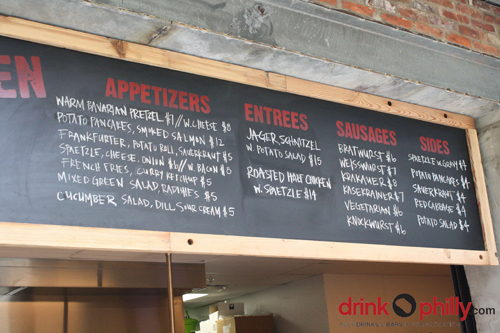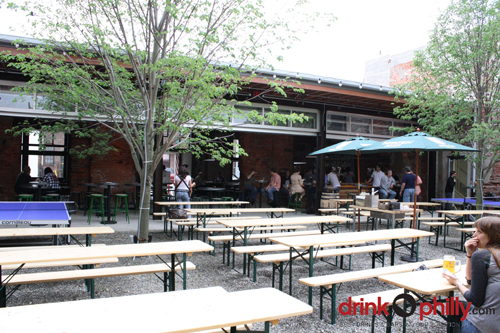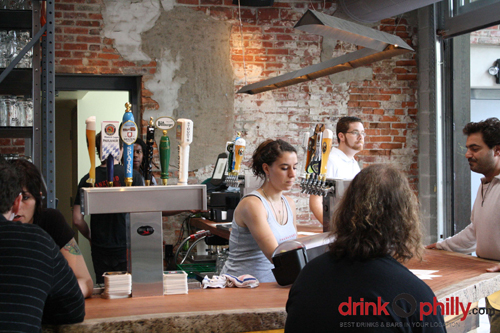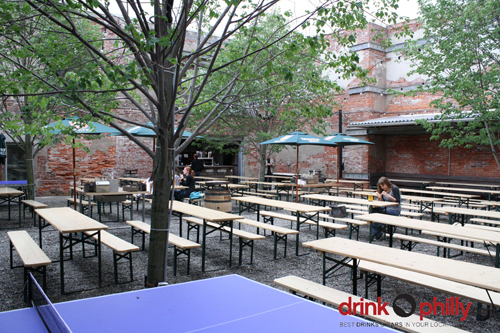 Related Articles:
Recent Articles

Feedback
How are we doing? Tell us what you like or don't like and how we can improve. We would love to hear your thoughts!