Wegmans Gives Wine Kiosks the Axe
No one is surprised.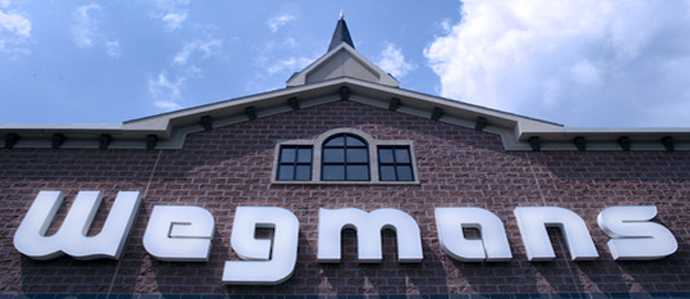 Wegmans delivered another blow to the much-maligned wine kiosk program that the PLCB continues to push. The PLCB insists that the kiosks, which are equipped with breathalyzers, are exactly what customers want but there has been little evidence to support this stubborn insistence.
The kiosks have been criticized for their lack of selection, various malfunctions, and the fact that anyone purchasing must scan their ID and subject themselves to a breathalyzer test. Wegmans also specifically cited the lack of personalized service of the kiosks. Machines can do a lot but they apparently aren't great at being friendly to customers. Once the kiosks are removed, Pennsylvania will be left with 22 kiosks overall. It is unclear whether the Wegmans kiosks will be relocated or not.
We can only hope that the PLCB will eventually come to their senses and give the reins over to grocery stores and private sellers. Unfortunately, the organization has failed to demonstrate sensibility in the past so it's more than likely that we will be left hoping. It's a good thing we have so many great bars that aren't controlled by the PLCB, huh? Also, props to Wegmans for continuing to single-handedly try to take down the PLCB. Cheers, Wegmans. Cheers.
---
Related Articles:
Recent Articles

Feedback
How are we doing? Tell us what you like or don't like and how we can improve. We would love to hear your thoughts!