Good Ad/Bad Ad
Which is which? Place your vote.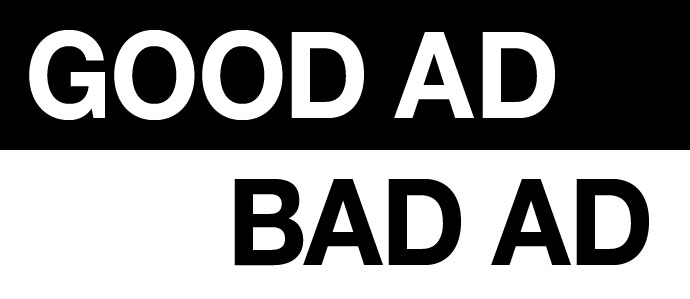 In this feature, we take a look at a beer, spirit or wine ad or marketing campaign we think is very cool, and one we think is not so cool. Then we put it to our readers: which ad do you like better? At the end of the season, we'll have a "best of" and "worst of" bracket face-off.

This week, we've got two beer campaigns going head to head. In the first, Newcastle Brown Ale's agency (San Diego-based Vitro) creates a billboard out of bottle caps to express the brand's "Taste the lighter side of dark" tagline. The twist: during the day, the billboard is confusing and doesn't seem to make sense. It's only as night falls, and shadows begin to creep across the face of the installation, that full impact comes through.
Newcastle Brown Ale: The Lighter Side of Dark


The second features Keystone Light's new spokesperson, the "always smooth" Keith Stone. This character – created by New York's Saatchi & Saatchi – spoofs Dos Equis' popular "most interesting man in the world" campaign. Instead of a worldly sophisticate, however, Stone is somewhat less cultivated, yet no less suave. In this installment, he helps out a bride in distress at convenience store pay phone.
Keystone Light: Keith Stone and the Bride


So, which ad is better? Place your vote below.
Newcastle's billboard is innovative and intriguing. Brown Ale wins.
0%
Keystone's ad is funny and pokes fun at unnecessary snobbery. Keith takes this one.
0%
Recent Articles

Feedback
How are we doing? Tell us what you like or don't like and how we can improve. We would love to hear your thoughts!