Great American Beer Festival: Preview
The country's biggest beer fest starts this week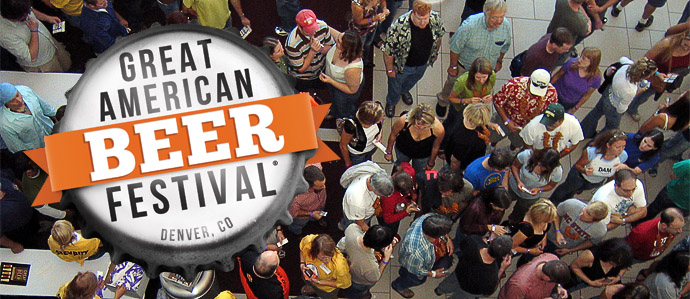 That noise you hear? It's the sound of beer lovers everywhere getting ready for their annual pilgrimage to the ultimate beer event: the Great American Beer Festival (GABF) being held September 29–October 1 in Denver, CO. This is the 30th annual GABF, and the festivities have grown in popularity and prestige each year.

Lucky attendees to the sold-out extravaganza ­– 49,000 of them – will have their choice of 2,400 beers from over 465 U.S. brewers, all record-breaking, impressive numbers.

Walking around tasting beer all day sounds just about perfect, but should you need a break, there are a number of events to check out. Stop by the special 30th anniversary pavilion to see representations of the beers and breweries from the first GABF in 1982, fun photos, a photo booth, 80s music, and more.

The Brewers Studio pavilion promises great education and fun. Kicking off the first night is Charlie Papazian, GABF founder and Brewers Association president. Charlie, along with Jim Koch of Boston Beer Company and Ken Grossman of Sierra Nevada Brewing Company, will share stories on how the GABF was started, and changes from that first festival to today.

Throughout the three-day festival the pavilion will host appearances by Sam Calagione (Dogfish Head), Garrett Oliver (Brooklyn Brewery), and Eric Wallace (Left Hand Brewing). There will also be an interactive session led by Ginger Johnson, founder of Women Enjoying Beer, and co-hosted by Stevie Caldarola, founder of Ladies of Craft Beer, that will help you better understand how to taste all those fantastic brews you see around the festival. And of course you won't want to miss The Brewers Feud, in which employees of breweries compete against each other in beer trivia.

If your love of beer is equaled by your love of food, you'll want to stop by the Beer and Food Pavilion. Learn how to make your own pretzels (the perfect beer accompaniment) and try some beer and cheese – or beer and chocolate – pairings. Or, watch as two brewers have to find the perfect ales to match with mystery dishes prepared by The Homebrew Chef Sean Paxton.

No matter what your interest – history of beer, food and beer, or just beer, beer, beer – you're sure to find plenty of what makes you happy at the Great American Beer Festival.
GABF photo courtesy Flickr user jeff_pickthall
Recent Articles

Feedback
How are we doing? Tell us what you like or don't like and how we can improve. We would love to hear your thoughts!