Beer Review: De Struise Brouwers Pannepot
A close-to-perfect dark Belgian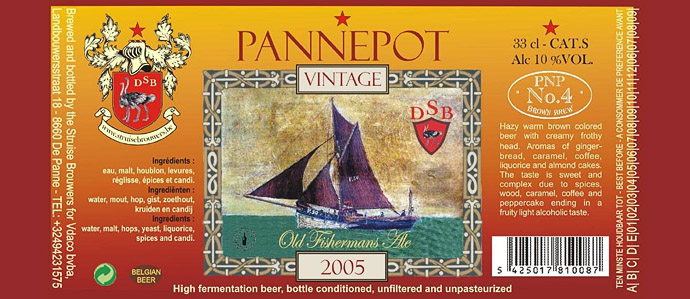 De Struise Brouwers of the Belgium's West Flanders region has stirred up a significant amount of attention in the Belgian craft beer scene. Loosely translated as "the sturdy brewers," De Struise creates beer that stands out amidst a community with a deeply rooted and widespread malted grain culture. Pannepøt has been the microbrewery's signature label since 2003. The beer's name is an homage to the village of De Panne, known for its fishing community and the unique, dark brew enjoyed by the fisherman.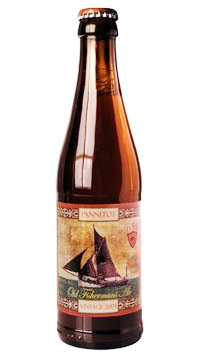 Poured into a small chalice from its 11.2-oz. bottle, Pannepøt emits a deep, dark brown color with a thin white head. As with many dark Belgian beers, rich fruits dominate the nose and taste of this brew. Subtle hints of spice tease at the front and, as you savor the contents of the bottle, reveal themselves fully towards the end of each sip. Cherry, chocolate, licorice, coffee, figs and raisins all balance perfectly on the palate.

The panoply of sweet, sugary and spicy flavors might scare some away, but a refreshing hop bitterness balances out these flavors and keeps them from becoming too sweet or cloying. At 10% ABV, Pannepøt's alcohol content is apparent in the taste, but never to the point of being obtrusive. For a heavier, dark beer, this brew is surprisingly refreshing, with a light amount of carbonation and a slightly creamy texture.

Pannepøt is a truly fantastic beer and a wonderful example of Belgian craft brewing. As with many stronger dark ales, it is bottle-conditioned and a great brew for aging. For this tasting I had a fresh, 2010 version of the beer but many different vintages are available at establishments offering aged brews. This beer is highly recommended and should be found at any bar dedicated to European craft beer.

Bonus: the company website doesn't seem to be working anymore, but you can check out De Struise on Facebook (in English).
Recent Articles

Feedback
How are we doing? Tell us what you like or don't like and how we can improve. We would love to hear your thoughts!