More Reasons Why Beer Is Good For You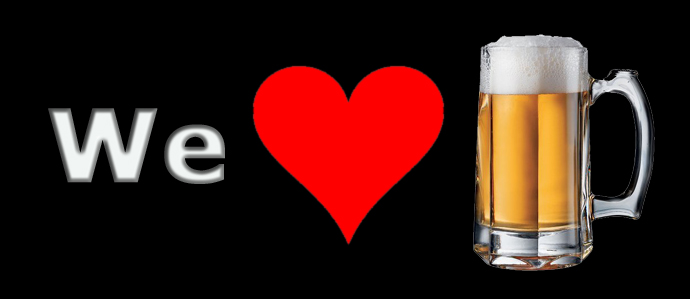 My current diet consists largely of bacon-related dishes, pasta, red bull, and a wide, wide assortment of booze. It's not that I set out to eat unhealthily, or that I don't enjoy healthy food - more often than not, it's just what happens to be around. This past week, I did some research into ways to fix that, as most average Americans are known to do from time to time.
Imagine my joy when I discovered my moderate beer-drinking was even better for me than I thought!
We published an article not long ago about beer being heart-healthy, and even being researched as a post-workout re-hydration beverage. While perusing eatright.com, I discovered a full-on list of other reasons why beer, in moderation, is good for you.
As stated in our previous article, people who drink one to two alcoholic drinks of ANY kind per day are less likely to suffer from heart disease, according to a 2008 Journal of the American Dietetic Association article. Alcohol is believed to make blood less "sticky," so it's less likely to clot by increasing levels of "good" HDL cholesterol, while reducing LDL cholesterol.
It's good for your kidneys! Possibly due to its high water content and diuretic effect, chances of kidney stones are greatly decreased.
It's high in fiber and B Vitamins!
In moderation, the silicon in beer helps to strengthen your skeleton. In a Tufts University study, men who drank between one to two beers a day had hip bone densities three-and-a-half to four-and-a-half times greater than teetotalers.
Just a few more reasons to love your beer, and us for directing you to only the most important health information.
---
Related Articles:
Recent Articles

Feedback
How are we doing? Tell us what you like or don't like and how we can improve. We would love to hear your thoughts!