Wisconsin Breweries Get the Cold Shoulder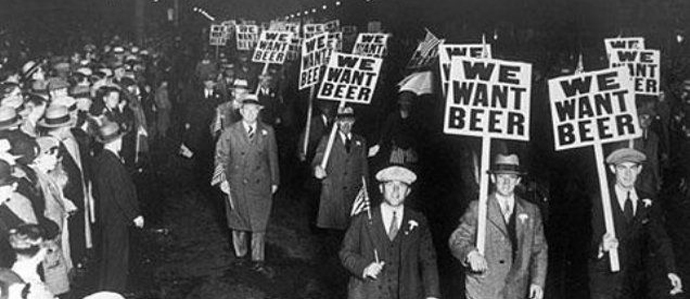 Most beer lovers can think of (at least) a hundred different reasons why they hate big beer corporations such as Anheuser-Busch InBev and MillerCoors. Most notable being the horrible beer they make. And, of course, their attempts to completely dominate the American (and world's) beer market, leaving craft breweries in the dirt.
Most recently, MillerCoors has invoked the ill will of Wisconsin's sixty-six craft breweries with their support of Motion 414. Should it be pushed through to legislation, it could make craft brewer's fight against big beer a little more difficult.
Currently in Wisconsin, brewers can own three different classes of licenses related to making and selling their beer. The brewer's permit, the wholesale and retail license. This allows them to both make and sell their brew. The wholesaler's permit, in theory, allows them to own and operate a distribution company.
In short, motion 414 would remove the three licenses and issue a single state issued license. The biggest change is that wholesalers must sell and deliver beer to "at least 25 retail licenses or to other wholesalers that do not have any direct or indirect interest in each other or in the wholesaler." This makes self-driven sales for a new brewer incredibly difficult.
Prohibiting brewers from owning a wholesaler's license restricts them from owning or creating it's own distribution company - a problem that in the future could stifle the expansion of Wisconsin craft breweries.
Perhaps the most irritating detail surrounding this story is how the motion was slipped into the state's 2011-2013 budget plan via a hasty approval by the legislator's Joint Finance Committee, just before the deadline. Craft breweries throughout the state are outraged as many were never contacted by state representatives before it passed through into the budget plan. The process also has many wondering how reform in the beer distribution of the state has any place in the new fiscal plan for the coming years.
It comes as no surprise that the venture is being backed by MillerCoors, who dominates most of the state's beer market. The giant beer corporation is selling the movement as a preventative measure, to keep rival Anheuser-Busch InBev from purchasing wholesalers in the state and further hurting small businesses, even though they have passed up 16 attempts in the past 3 years to do so.
The budget plan is newly appointed Governor Scott Walker's attempt to balance the $3.6 billion deficit in Wisconsin over the next two years. Many are wondering how Motion 414 could be introduced in such a way, without consulting many of the state's small businesses. While the question cannot be answered with certainty, the $22, 675 that MillerCoors donated to Walker's 2010 campaign for Governor certainly doesn't hurt their cause.
Wisconsin breweries took up arms, and many, alongside with state lawmakers, sent letters to Walker's office pushing for a complete veto - a request that was seemingly ignored last Sunday when he signed the budget plan.
---
Related Articles:
Recent Articles

Feedback
How are we doing? Tell us what you like or don't like and how we can improve. We would love to hear your thoughts!