Shipwrecked Wine Sells for $43,000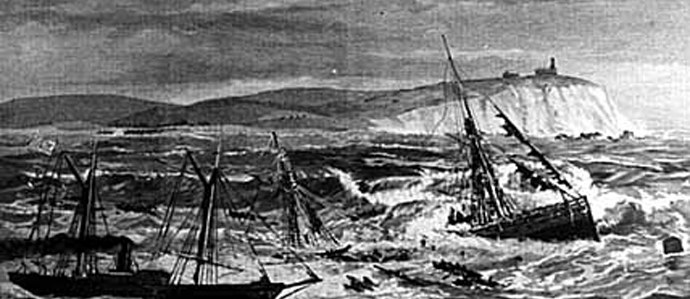 Late last year, 168 bottles of two-hundred year old champagne, along with a few bottles of beer were exhumed from a ship wreck off the coast of the Aaland Islands in the Baltic Sea.
Recently, the long lost libations have hit headlines again in an early June auction.
A bottle of the recovered Veuve Clicquot, sold for 30,000 Euros (around $43,000 USD) at an auction on June 3rd. The same bidder also purchased a bottle of since extinct Juglar for 24,000 Euros. The affluent buyer didn't put this on his trophy shelf, however. A wine historian told a news agency afterwards that after tasting the early 19th century champagne, the price "proves the value of the wine and the prestige of the house," referring to the company that originally made it.
164 feet down, in pitch black, the ocean floor acted as a perfect wine cellar, preserving many of the bottles of wine and beer. The discovering team learned this quickly after a bottle of the champagne was popped during recovery and was still carbonated, leading them to believe that the yeast had survived after 200 years.
Some of the remaining bottles of beer were transferred to the Technical Research Center of Finland for testing. The main purpose was to find live yeast cells in attempt to reengineer the brew. However, a bottle opened last week by Finnish scientists had been contaminated by sea water, and no live yeast cells were found, although some live lactic acid bacteria were discovered.
Not to be discouraged, researchers plan on popping open another bottle in the near future for further testing.
---
Related Articles:
Recent Articles

Feedback
How are we doing? Tell us what you like or don't like and how we can improve. We would love to hear your thoughts!