Fast & Easy (& Pricey) Spheres with Cirrus Ice Ball Press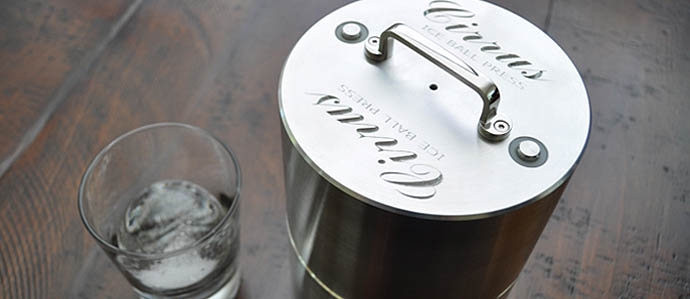 One of the most popular kinds of ice to use in cocktails is the sphere. A huge ball of ice is hand-carved from a solid block of slowly-frozen water, creating a chunk that fits snugly into a rocks glass. The low surface-area-to-volume ratio makes this chiller very slow-melting, leading to less dilution and a longer stretch of time to enjoy a perfectly mixed drink or straight spirit. (Read all about the history of ice and how to use three different styles for your cocktails here.)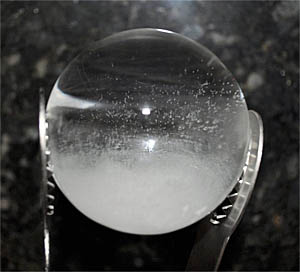 Carving these giant nuggets is no easy task, however, and even bars that pride themselves on their use of ice tend to hoard their spheres, lest they run out during a busy burst at the bar. Enter Cirrus, a Palo Alto-based company. The Ice Ball Press takes the arm-numbing physical work out of creating these lowball-filling blocks, and lets you make a perfectly-shaped ball in under a minute.
Granted, the process is a tad messy (you can purchase a metal drip-catcher to place under your press so water does not spill everywhere), and the price tag is not for the casual drinker. But if you run a bar, or are a serious home mixologist, this tool looks worth the price. The 2-inch version runs $429, or snag the premium collection (carrying case, tongs, a trio of glasses) for $699. The larger, 2¾-inch size is $799 for the press alone, or $1,099 for the premium set. Know someone who would love this? Order online; holiday delivery is guaranteed.
Recent Articles

Feedback
How are we doing? Tell us what you like or don't like and how we can improve. We would love to hear your thoughts!