Beer Review: Hof ten Dormaal Winter '11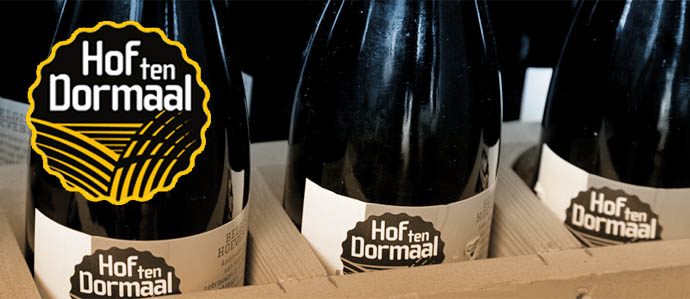 Brouwerij Hof ten Dormaal is a small farmhouse brewery in Tildonk, Belgium that is completely self-sustaining. The family operation grows its own grain and hops, cultivates its own yeast strain and powers the whole operation with rapeseed oil. Farmers first and foremost, the Dormaal brewers focus on simple, traditional Belgian ales, each created with just one hop variety, one grain and one yeast strain. Winter '11 (imported by 12% Imports of Brooklyn, NY) is a crisp farmhouse ale that incorporates chicory root extract along with traditional grains and spices and is perfectly suited to colder temps.
Housed in a sleek, 12oz. bottle, the Winter '11 could not wait to be poured – once the cage was released, the cork popped off straight up into the air. After an aggressive decant into a tulip glass, the ale releases a crisp grassy scent with undertones of yeast-driven funk, and a subtle backbone of chicory and woody tree bark. Its appearance is bright gold with a foamy white head.
Despite the straightforward recipe, a first sip yields many flavors, delightfully balanced, reminiscent of a dry white wine. Think of a funky saison blended with a nice chardonnay, and some woody root tastes thrown in for good measure. As the beer warms up, a creamy mix of tastes expand on the the palate, sublimating to a fresh, dry finish.
With its 8% ABV, Hof ten Dormaal's Winter '11 is a pleasantly light alternative – not as daunting or sugar-coated as many holiday brews, but still packing a punch. Not all winter beers need to be loaded with alcohol and candy-sweet flavors, it appears. This Belgian ale will work well with any meal or be a nice precursor to a long night spent indoors with friends or family.
Recent Articles

Feedback
How are we doing? Tell us what you like or don't like and how we can improve. We would love to hear your thoughts!