Beer Review: Left Hand Brewing Fade to Black Vol. 3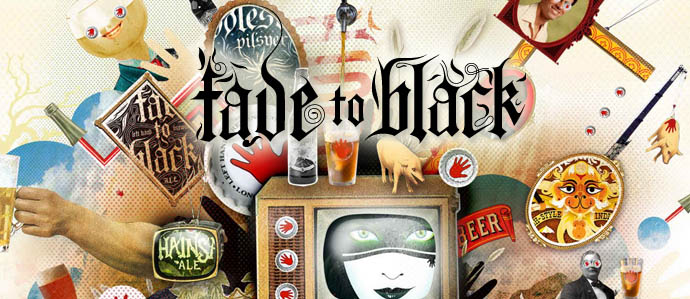 Are you a fan of spicy foods? Excited by sauces that linger on the palate with a complex, slow burn? If so, Volume 3 in Left Hand Brewing Company's Fade to Black series is for you. The Colorado-based brewery has created a smoked, peppered porter, perfect for warming your insides on a chilly winter eve.
Served on draft into a 12-oz. tulip glass, Fade to Black Volume 3 is dark mahogany in color with a thin white head. Its aroma is quite elaborate, offering a bouquet of smokey rauch malt, sweet chocolate and a hint of chili pepper in the background. The first sip brings the sweeter flavors to the fore, offering the tongue a note of campfire-singed fruit.
As you reach the halfway point of the pour, the heat of the peppers starts to peek through, and continues to build as you sip, balancing out the brew's smokey sweetness. The chilis linger on the palate at the finish, but never to the point of leaving the taste buds helpless. Unlike hot sauce on an order of wings, this kick is spicy, but still subtle and pleasant.
In previous years, Left Hand Brewing introduced Fade to Black Volumes 1 and 2 as winter seasonals, the first an award-winning espresso-tinged foreign stout and the second a highly smokey Baltic porter. Volume 3 is a totally different take on a dark beer, and one that may come on too strong for some beer enthusiasts. However, if your interest is at all piqued, it's well worth the time and money to try something so well crafted and unique. With its stern 7.2% ABV, this peppered porter is well-suited to cold evenings inside by the fire.
Tags:
Beer
Recent Articles

Feedback
How are we doing? Tell us what you like or don't like and how we can improve. We would love to hear your thoughts!