Pennsylvania's New Moonshine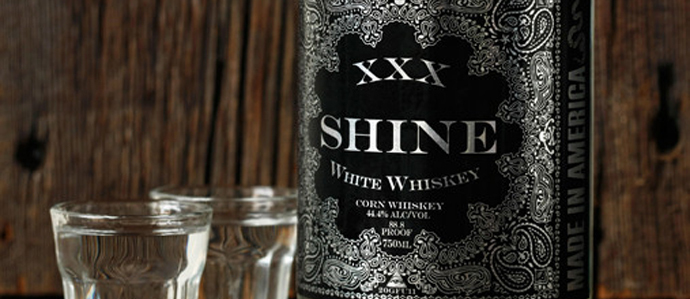 We've all been eagerly awaiting the release of Philadelphia Distilling's XXX Shine White Whiskey for quite some time, and we're thrilled it hit the shelves not long ago.
In case you're wondering, yes, "white whiskey" is moonshine. Don't be fooled by the name - Philadelphia Distilling has taken all the same care with this product as they have with their Bluecoat Gin, Vieux Carre Absinthe, or Penn 1681 Vodka.
White Whiskey hasn't been distilled in this part of the world since before Prohibition, and Philadelphia Distilling wanted to make sure that the product was perfect. Though White Whiskey is often attributed solely to Virginia and North Carolina, "Prince David Farrington of Pennsylvania was widely regarded by the people of his time as the most respected distiller of his era and his illegal distillate was a prized possession throughout our nation, even being highly regarded in Canada where distilled spirits were legal and readily available to the public." (from Chasing the White Dog by Max Watman).
XXX Shine is made from a blend of hand selected American corn, and is distilled three times in a copper pot still. There's no aging in the process, which offers a completely different flavor to the whiskey.
XXX Shine is readily available in any PA liquor store.
---
Related Articles:
Recent Articles

Feedback
How are we doing? Tell us what you like or don't like and how we can improve. We would love to hear your thoughts!