Cheap Date: Loco Pez in Fishtown
More tacos & tequila, please!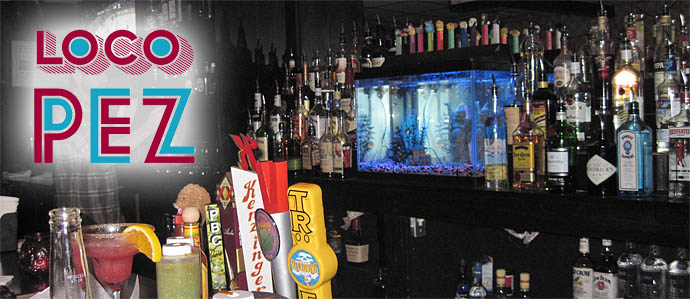 A trip to the taco truck can be a delightful cheap date. But as winter sets in, the prospect of waiting outside and then hunching over to eat before it all gets cold seems markedly less pleasant. Enter new Fishtown pub Loco Pez.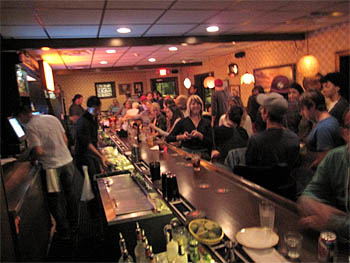 According to their website, Loco Pez ("crazy fish") is "your average defunct Fishtown dive retooled into a friendly neighborhood pub 'n' taqueria," inspired by the food trucks of Los Angeles. Inside, the wood paneling, linoleum tables and dropped ceilings give it a distinctly 1970s feel (minus the shag carpet). The front half of the space is dominated by a 15-seat bar with some of the most comfortable leather swirling bar stools I've ever had the pleasure of getting drunk in. If you'd rather sit across from your date, there are also two areas with booth-style tables in the front and in the back.
Having lucked into two comfy bar spots, my date and I surveyed the menu from our perches. Drafts are a selection of mostly local brews like
PBC Broadcaster Ale
,
Victory Hop Devil
and
Troegs Dead Reckoning
. The bottle and can list features the usual suspects, including Tecate, Yeungling and Modelo for $4 each.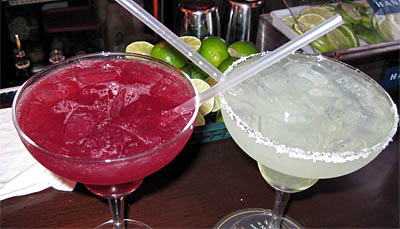 Tequila drinks are well worth the $6–8 price tag, as they are (a) huge and (b) delicious. In addition to the standard margarita, you can try creative offerings like the
Fairlane
(pineapple-infused tequila, guahabana, guava and lime) and the
Bel Air
(tequila, Rhuby liquer, fresh orange & orange soda). I tried the
Monte Carlo
, which was a complex, smoky, and spicy combination of chipolte-infused tequila, hibiscus water, sugar and lime. Margaritas are served in frosty, wide-mouthed glassed, with or without a thick rim of chunky sea salt.
Then there are the tacos. You start by selecting one of nine different fillings, including chorizo and potato, pollo (chicken), camarones (shrimp) and mushroom. Most of the tacos are only $1.75, although the namesake fish taco, which I tried, was $2.50. Flaky, fresh, fried, and drizzled with crema, it was worth the bump. My date tried the soy chorizo, which was tasty but intensely spicy.
Service was fast and friendly, and the atmosphere was bustling, not harried: even at its busiest, the space was never too loud for conversation. If you are looking for more of a restaurant experience, head towards the back, where there are tables with wait service.
How cheap we talkin':
You can get two tacos and a drink for less than $15 per person, on average. Or share chips and salsa and get two drinks for under $15!
Why this will impress your date: Between the wood paneling and the kitschy wall hangings, this bar successfully conjures that adolescent rush of doing something naughty in your parents' basement.

The Inside Game: It's cash only, so bring your dinero (ATM inside).

Score Extra Points: During happy hour, when nachos are half off (5–7 PM, Monday–Friday)

Next date: Anytime!
Recent Articles

Feedback
How are we doing? Tell us what you like or don't like and how we can improve. We would love to hear your thoughts!