Winter Beer Night at Barcade Philly, Jan 5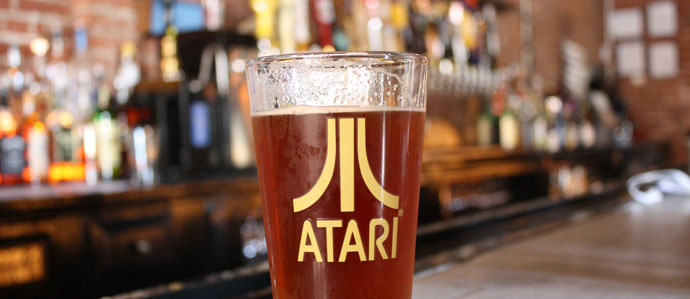 Though New Year's was graced with pleasantly warm weather, it's officially cold season now, and according to the craft-beer-happy folks at Barcade, that means it's time to drink some good, strong stuff. On Thursday, January 5, the Fishtown vintage-video-game mecca is hosting its first annual Winter Beer Night, a tradition begun at the original Brooklyn outpost over seven years ago.
On tap will be 20 specially selected drafts, including rarities like
Cigar City Marshal Zhukov's Imperial Stout
,
Victory Otto Ale
and the Victory's brand-new double IPA, Ranch S, as well as seasonal favorites like
Lost Abbey Gift of the Magi
, Lagunitas Sucks Holiday Ale and Yards Imperial Stout, straight from the brewhouse. (Check out the full list below, with Barcade's notes for each brew.) The common thread? These are all "big" beers, most with ABV above 8%.
The pay-as-you-go event lasts all night, 4 PM–midnight (
RSVP on Facebook here
), and the regular happy hour special ($1 off all drafts) is in effect through 7 PM. Head over on Thursday to warm yourself up, inside and out.
Allagash Bookers Curieux - 11.0% - Aged in Bookers bourbon barrels instead of Jim Beam
Allagash Curieux - 11.0% - The original aged in Jim Beam barrels to compare with above
Avery Samael - 15.5% - Oak-aged demon of a Barley Wine
Ballast Point 'Barrel Aged' Black Marlin Porter - 5.9% - Porter aged in Bourbon
Bell's Christmas Ale - 5.4% - Scottish Ale
Bruery 4 Calling Birds - 11.0% - Belgian style Strong Ale
Cigar City Marshall Zhukov - 11.0% - Imperial Stout
Doc's Winter Spice Cider - 5.0% (estimated) - Cider with some spice
Dogfish Head Hellhound On My Ale - 10.0% - Imperial IPA
Great Lakes Christmas Ale - 7.5% - Fan favorite
Lagunitas Sucks Christmas Ale - 7.6% - The apology for no Brown Shugga'
Lost Abbey Gift of the Magi - 10.0% - Brewed with Frankincense and Myrrh
North Coast Grand Cru - 12.9% - Strong Belgian Ale
Sixpoint Triple Sweet Action - 10% - American Strong Ale
Southern Tier Oaked Pumking - 10.0% - It's Pumking, aged in oak! Nuff' said
Stone Vertical Epic - 9.4% - 11.11.11
Troegs Scratch #55 - 8.9% - Double IPA hop sledgehammer
Victory Ranch S - 9.0% - Double IPA just released
Victory Otto - 8.1% - The only keg you're gonna see around
Voodoo 'Bourbon Oak Chip' Big Black Voodoo Daddy (cask) - 12% - Imperial Stout on the handpump
Weyerbacher Fourteen - 11.8% - Wheat Wine brewed in '09 and aged
Yard's Imperial Stout - 8.4% - Straight from the brewhouse
Event Date: 01/05
Event Time: 4 PM-midnight
Location: Barcade
Price: PAYG
Website: www.facebook.com/events/290800900963241/

Recent Articles

Feedback
How are we doing? Tell us what you like or don't like and how we can improve. We would love to hear your thoughts!