Support Lew Bryson's American Beer Blogger TV Show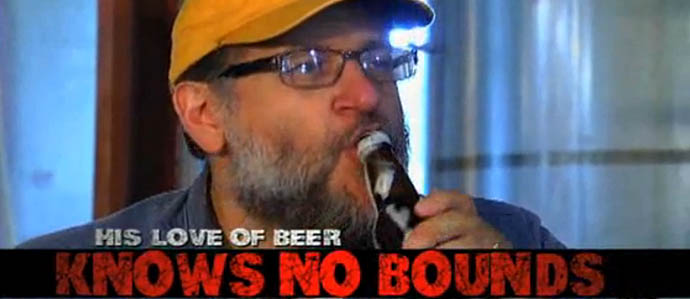 When Green Leaf Productions first called Lew Bryson to ask if he wanted to star in a TV series about beer and the craft brewing industry, the longtime drinks writer thought one of his friends was pulling practical joke. But Rudy Vegliante and his team of video experts had spoken with Laz Melan, owner of Easton PA's Pickled Egg, who recommended Bryson as perfect for the job, and the quest to launch the "American Beer Blogger" show was begun.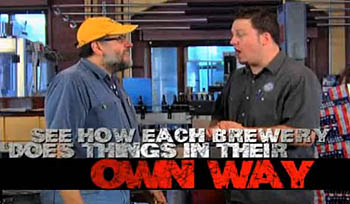 A test run at Stoudt's Brewing led to a great trailer for the series, which the organizers describe as "Top Gear with beer... Top Beer, if you will." Now the group is trying to get funding to produce six full episodes, which they will then shop around to networks to get on air. A Kickstarter has been set up, where you can pledge anywhere from $1 to $50 to $10,000 to help get the show off the ground, and Bryson has been holding events at beer bars around the area to help drum up support.
We recently talked with Lew and asked him why beer lovers should kick in a few bucks to support this project. His answer? If you love beer, you'll love this show. The bearded former librarian has been writing about beer and whiskey full time since the early 1990s, and knows the ins and outs of the craft brewing industry well. He plans to focus on interesting stories about the people who think up, make, deliver, regulate and serve the brews that the rest of us regularly toss down.
The show will be unscripted, similar to "Diners, Drive-Ins and Dives," but with a focus on beer that is missing from most of the popular reality shows, Bryson says, noting that there hasn't been a real brew-centric show on TV since Michael Jackson's The Beer Hunter. And, since that show aired in the early '90s, the beer industry – especially in this country – has grown by leaps and bounds and become much more interesting.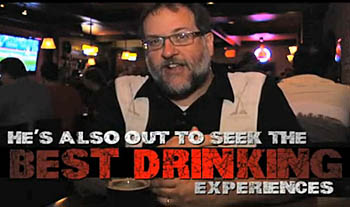 Lew easily riffs on the many choices he'll have for show topics, from the cool new technology being brought in by small operations like Troegs and Victory Brewing Company as they expand to small farmers who grow single-batch malts or hops to trailing a brewery rep as they make their rounds and pitch a product.
There are only a few days left in the current Kickstarter campaign (so go pledge now), but if the crowdsourcing method doesn't turn up enough funds, the show will go on; the team is also searching for sponsors or other investors ready to seize the opportunity to be a part of the current craft beer explosion.
Meanwhile, Bryson is currently a freelance editor for Whiskey Advocate, maintains his own blog, Seen Through a Glass, and is talking to publishers about an update of his New York Breweries book (the fourth edition of his Pennsylvania Breweries was released last year). He tells us he never imagined himself as star of a TV show ("I talked myself out of a teaching career because I didn't think anyone would listen to me."), but that he's thrilled with the interest and excited to get started filming. We know we'll be watching!
Recent Articles

Feedback
How are we doing? Tell us what you like or don't like and how we can improve. We would love to hear your thoughts!