Time for Tequila: La Calaca Feliz Opens in Fairmount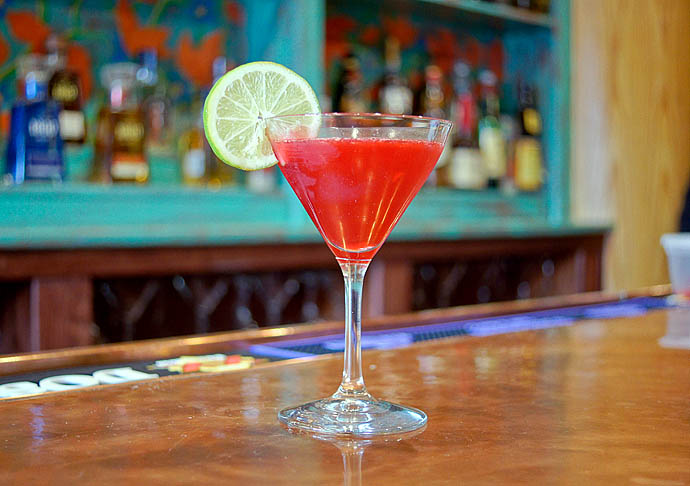 Partners Brian Sirhal and Tim Spinner have been friends since high school, but it was working together at Jose Garces' West Philly Distrito that gave them the incentive to branch out on their own. In January of 2010, the pair opened Fort Washington's Cantina Feliz, a short regional rail ride west of the city. Now, almost exactly one year later, they've launched their second offering.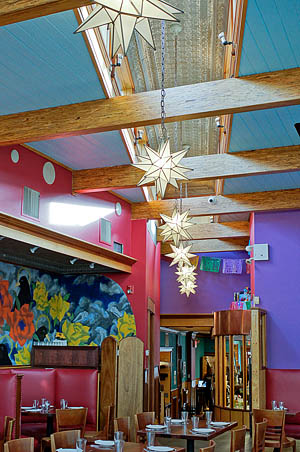 "We always knew we wanted to open in the city proper," Sirhal told us, "we just didn't expect it would be so soon after our first launch. Fairmount is our favorite neighborhood, and this space was just too good to pass up."

The name La Calaca Feliz – it translates as "the happy skeleton" – might seem to be an oxymoron, but in Mexico, the Day of the Dead is a celebration of life. With tuquoise, fuchsia and violet walls, brightly colored murals by artist Alison Dilworth and a huge variety of tequilas, this is a perfect place for a south-of-the-border style party. Happy hour runs 5–7 PM on weekdays and from 10 PM–midnight Friday and Saturday nights, where $2 is knocked off the price of all drafts, margaritas, specialty cocktails and wines.

Nearly 50 different tequilas are the highlight of the beverage options, spanning blancos, reposados and anejos. Try them in one of several signature margaritas, starting at $7.50 for the house traditional and topping out at $15 for one that uses the high-end (and sublime) El Tesoro brand and Patron Citronage. Or sample several in a tequila flight, showcasing three different tastes of the agave spirit.

Specialty cocktails include creative combinations featuring house-infused spirits. The Scarlett Begonias mixes hibiscus-infused gin with combier, lime and bitters, the China Cat is a take on a capirinha using green tea-infused cachaca and lemon grass, and the King Bee sees Espolon tequila infused with chamomile and served with honey, lemon and basil (all $7–$9).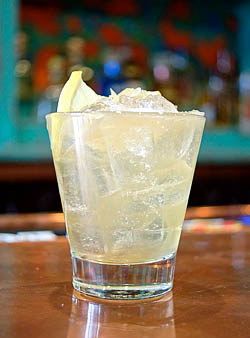 Also on the menu is that Mexican favorite, the Michelada beer cocktail, here made with Dos Equis Amber, lime and tomato juices and spices. You don't have to wait for brunch to try the Morning Dew, which brings a shot of Espolon blanco backed up with a can of retro Mountain Dew (Vodka Red Bull, watch your back).

Mexi-brew standbys Tecate, Negra Modelo, Pacifico and Corona are available in cans and bottles, abetted by craft beers from around the U.S. on half a dozen taps. Wines hail from Spain, Portugal, Chile and Argentina, with five reds and five whites available by the glass, carafe or bottle, all very reasonably priced (starting at $7, $15 and $25, respectively, with no bottles over $32).

Chef Spinner's menu holds a huge array of eats that will complement your libations well, from jazzed up standards like guacamole, tacos, enchiladas and fundido to more adventurous options like octopus skewers over potato puree, vegetable posole sparked with red chile and duck confit-stuffed poblano peppers with a walnut sauce. Small plates run $6–$15, and a few larger entrees are priced $22 and under.

The long bar at the front of the space has room for a dozen, and leads back to dining room seating for 60 more. Come springtime, a greenhouse patio out back will hold an additional 30 spots. La Calaca Feliz is currently open at 4 PM daily, weekend brunch is coming soon.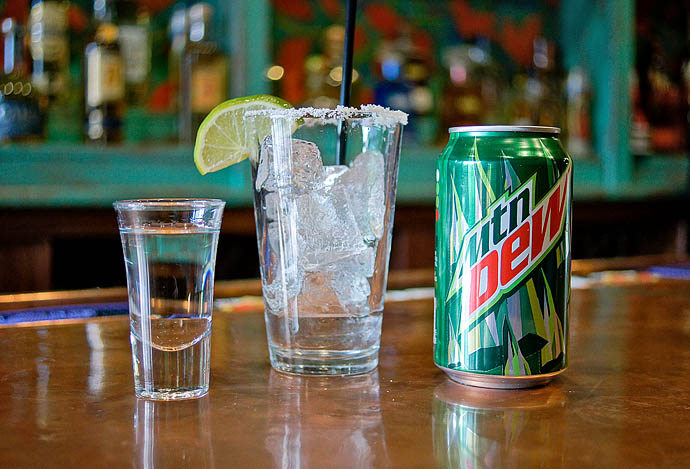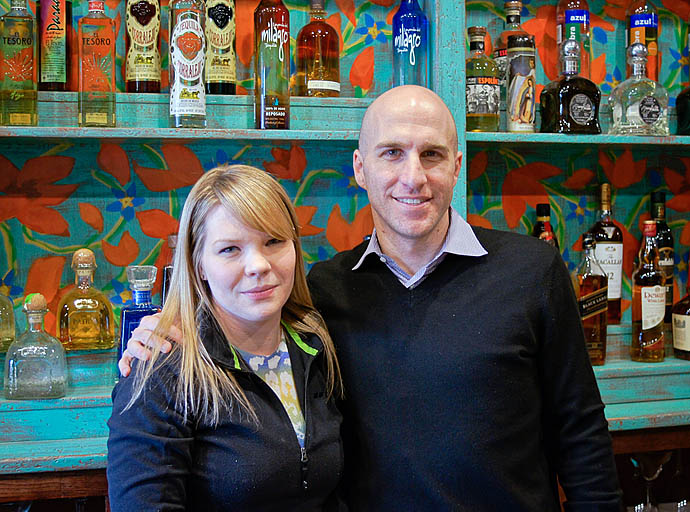 Photos by Danya Henninger
Recent Articles

Feedback
How are we doing? Tell us what you like or don't like and how we can improve. We would love to hear your thoughts!