New Winter Cocktail Menu at Franklin Mortgage & Investment Co.
Every season, Franklin Mortgage & Investment Co. releases a completely new cocktail list – no small feat, considering the menu is half a dozen pages long and contains 30 or more carefully crafted sipping options. And every season, general manager and bartender Colin Shearn says the latest group of drinks is the best the Rittenhouse speakeasy has ever offered.
"We just keep getting better and better," he tells us, crediting the whole staff with a desire to keep learning and experimenting. "It's kind of like the Beatles, evolving as we go. We look back at what we did last year and think, 'Wow, we've come a long way.'"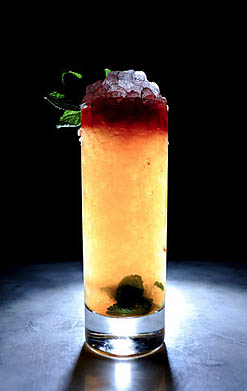 Lead bartender Al Sotak and Shearn come up with most of the cocktail recipes, and each has a distinct style. "Al and I are like John and Paul, and the rest of the team is our George and Ringo. Together, we make beautiful music," Shearn riffs.
The Winter 2012 menu is organized into the Franklin's signature progressive categories. "Required Reading" highlights classic cocktails with a twist, such as the Queen's Park Swizzle (El Dorado 12 year rum, lime, demerara sugar and mint over crushed ice; $13).
"Rebellious Spirits" is all about progressive, distinctive mixed drinks. Here you'll find the mezcal-luxardo-OJ Santa Sangre ($15) and the IPA-inflected Elephant Flip, which sees rum and bourbon join forces with Ramazzotti Amaro to stand up to the beer, all shaken into a delicious froth with egg, bitters, molasses and salt ($14).
If you're heading down the Franklin steps with a large group, don't miss "The Flowing Bowl," the section punch. Available in carafes or small or large bowls, options include the Transmetropolitan Punch (two kinds of gin, Cocchi Americano, lime, cranberry-sage syrup and bitters) and the Rust Belt Punch, with a Wild Turkey rye and Root liquor base, enlivened with Galliano, tropical fruit tea and lemon juice. "Bowls take time to prepare and imbibe," cautions the menu, "Think of it as the 16th and 17th Century equivalent of bottle service."
How do they come up with the names for all these libations? "Whoever creates the recipe chooses the name," Shearn informs us, noting, "Al not only creates exquisite cocktails, he does a great job with giving them titles – his drinks always sell really well."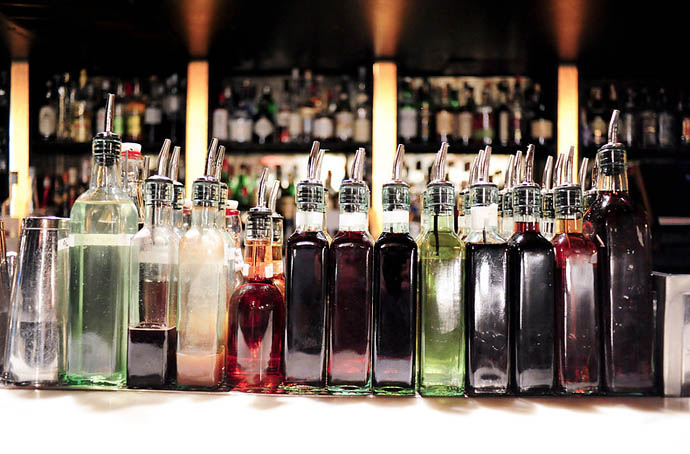 Gorgeous photos by Doug Keith
Recent Articles

Feedback
How are we doing? Tell us what you like or don't like and how we can improve. We would love to hear your thoughts!