Cheap Date: Golosa BYO Dessert Cafe
Delicious to the last drop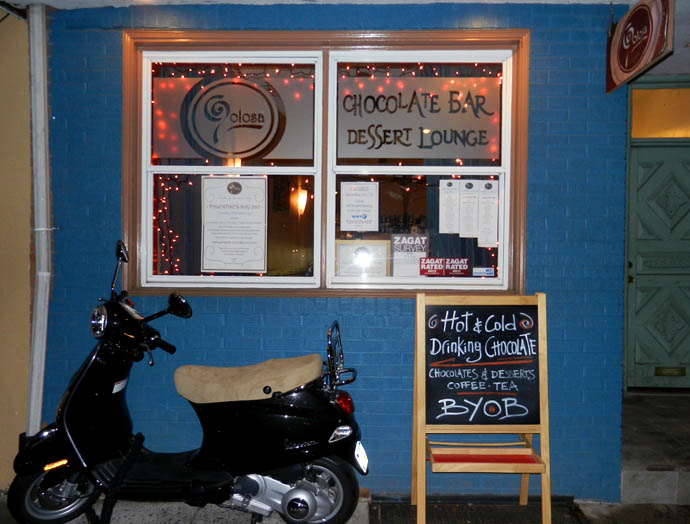 Your partner wants romance and chocolate. You want a drink. Have it all at Golosa, an intimate and stylish dessert boutique tucked away near the intersection of 6th and Passyunk in Bella Vista.

Upon entering the tiny, thoughtfully decorated space, my date remarked on the heavenly cocoa smell. I was immediately attracted to the shiny glass case lined with rows and rows of the most delectable looking truffles. A few small tables lined the walls, sharing space with chocolate displays, but we settled into seats on a soft leather loveseat instead.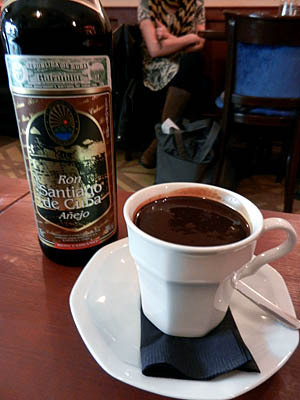 It took a little while to read through the menu, which includes hot drinks, cold chocolate shakes, teas, coffees, gelato, pralines, and other desserts. Friendly and knowledgeable owner and chef Fabio Scarpelli was happy to recommend which of the over a dozen hot chocolate concoctions would pair best with the dark rum we had brought. He suggested we try the Speziata – 56% chocolate with cloves, cinnamon, and nutmeg – and it was perfect. Served in a tidy white tea cup, the melted chocolate was the consistency of cake batter, and expertly mixed so the alcohol warmed the belly but did not overwhelm the palate.

Other interesting options on the menu included the Arancio & Lavanda (70% orange-flavored chocolate, flavored topped with lavender shaken cream) and the Wasabi (70% chocolate paired with wasabi coated crunchy green peas). I don't imagine Scarpelli would recommend those with rum, but I can't wait to go back with one of the menu's other suggested BYO options: tequila, vodka, and bourbon.

Another idea is to bring a bottle of wine and enjoy pairing it with a plate full of individual chocolates. It was fun to mix, match and try a few with my date. Andrea Bianchini is the award winner chocolatier behind the magnificent desserts on offer, including the truffles. The rosemary and sea salt was my favorite of the ones we tried, with salted balsamic saramel coming in a close second.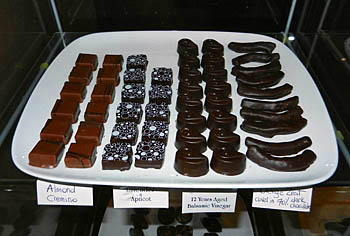 Unlike some larger or more commercial dessert cafes, Golosa is the kind of place you can feel comfortable sitting for hours just sipping chocolate and sampling chocolates. In fact, the thickness and richness of the chocolate itself practically requires that it be savored slowly, rather that gulped. The fact that it is BYO is one more reason to linger, because everything about this little cafe, from the stylish ambiance to the attentive service, will keep you happy until the last drop.

How cheap we talkin'?: Most hot chocolate drinks are $6.25. Individual chocolates are $2.

Why this will impress your date: This chocolate is liquid romance – spiked with your liquor of choice.

Score extra points: By engaging chef and owner Fabio in a conversation. An ardent chocolate devotee, he is more than happy to help convert the uninitiated.

The inside game: It's cash only, so bring some, but relax – you won't need much!

Next date: Golosa is open Tuesdays through Saturdays, 5–11 PM.
806 S. 6th St.; 215-925-1003
Recent Articles

Feedback
How are we doing? Tell us what you like or don't like and how we can improve. We would love to hear your thoughts!