A Tie for largest U.S. Brewer: Sam Adams Numbers Match Yuengling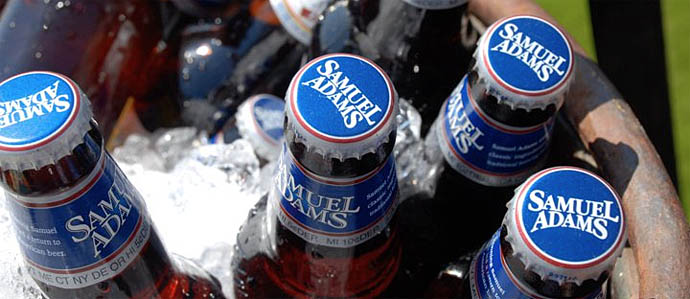 In late January, based on fourth quarter estimates released by Beer Marketer's Insights, we reported that D.G. Yuengling & Sons had become the largest American brewery. The trade publication had estimated the Pottsville, PA-based operation shipped 2.5 million barrels in 2011, allowing it to edge out Boston Beer Company (estimated at 2.4 million bbls).
Just last week, however, the makers of Samuel Adams released their actual 2011 figures, and it turns out the Massachusetts company also shipped 2.5 million barrels over the course of the year. The two companies are now tied at eighth overall on the list of largest brewers distributing in the U.S., which is topped by Belgium-based giant Anheuser-Busch InBev. However, these two are the largest to make all of their beer solely on American soil.
While Yuengling attributed its growth to aggressive pricing and deep penetration in its 14-state market, Boston Beer points to their expanding portfolio – distributed to all 50 states – as a key factor in the 9% year-over-year increase in shipments. "In 2011 we brewed and sold more than 50 distinct styles," a spokesperson told The Drink Nation via email.
"Growth is good news for independent American brewers – from the leading craft brewers like Samuel Adams and Sierra Nevada, to the hundreds of new nano-breweries that have come on line in the past year or two," said Boston Beer founder and head brewmaster Jim Koch. "We are all growing despite the fact that we are competing against two brewing giants, hundreds of times our size. Like us, Dick Yuengling, his family and his team have worked very hard to turn more drinkers on to their brews and I'm proud of what we've both achieved. I wish Yuengling more success."
While overall beer consumption in the U.S. was down 1-2% last year, the craft category continued to experience growth, according to the Brewers Association. Boston Beer is planning to ride this wave by investing between $40 million and $60 million on capital improvements in 2012, including upgrades to its brewing facilities, in search of another banner year of 6-9% growth.
Recent Articles

Feedback
How are we doing? Tell us what you like or don't like and how we can improve. We would love to hear your thoughts!