Don't Let "Ice-Cold" Hype Ruin Your Beer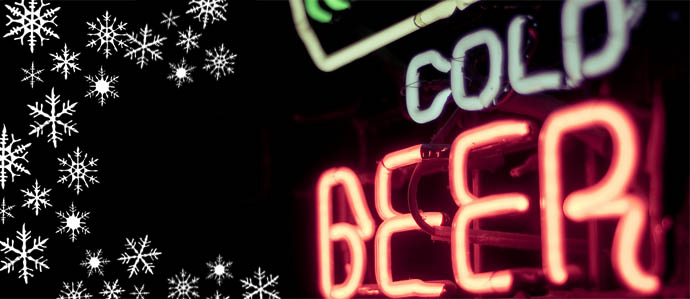 "When the mountains turn blue, the beer is ready to drink!" You've probably heard this gimmicky campaign for Coors Light (which refers to the brand's current, color-sensitive can design). It follows a long tradition of big beer marketing that glorifies drinking "ice-cold" brews. However, as many of us who drink real beer already know, near-freezing temps are not at all optimum for suds consumption, especially with the more flavorful styles outside of filtered pilsners. The ploy is useful to mask off-putting tastes that might creep into those macro-brews, but is unfortunately applied across the board.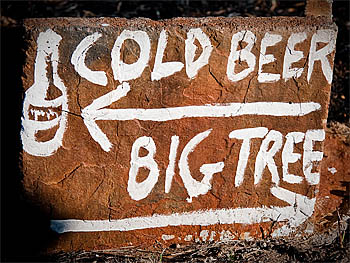 Proper drinking temperature is not that easy to achieve, because beer is often stored cold in order to help keep it fresh, and a restaurant walk-in or your home fridge usually has only one setting. Once a keg is tapped or a bottle is opened, a slight chill is absolutely necessary to avoid spoilage. Even at a good craft beer bar, if you're not drinking a cask ale from a hand pump or beer engine, the likelihood is your brew will be overly chilly.
Mark Garrison of The Sporkful became frustrated by this practice, and recently wrote a well-researched rant for Slate.com, in which he looked at why the cold kills flavor and what to do about it. Speaking with sensory scientist Sue Langstaff, he discovered the explanation of the problem's cause:
Since key aromatic compounds cannot volatilize at lower temperatures, they won't release their scent into the headspace gas above the liquid. Put more plainly, the smell the brewer wants you to experience is muzzled; any fruity or floral character is literally on ice.
Garrison notes that craft brewers are taking steps to change the tide of over-iced beer service (including the practice of pouring into frosted mugs). San Diego's Ballast Point and New England's Harpoon both offer suggesting serving temperatures along with their online descriptions of each of their labels. And the Brewers Association provides a handy pairing guide that also has suggested degree ranges for each style of brew.
So next time someone offers to buy you "a cold one," get the maximum flavor experience by assuring it's a sufficiently temperate one, instead.
Top photo via Flickr user traviscommeau; bottom photo via Flickr user jonesor

Recent Articles

Feedback
How are we doing? Tell us what you like or don't like and how we can improve. We would love to hear your thoughts!