Save Agave! Fundraising Dinner at Tequila's, April 9
Stop NOM 186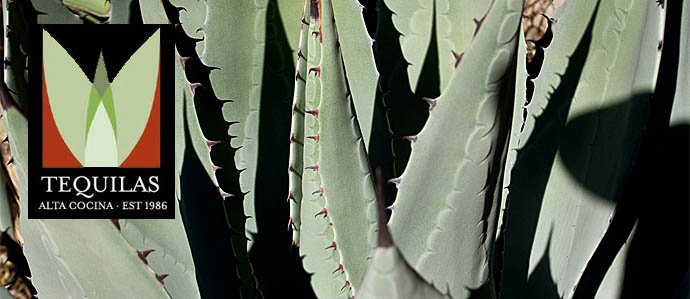 Update:
NOM 186 is being presented to the Mexican government again. Sign the petition by 9pm Eastern time, July 5, 2012 to help fight it here.
---
The Mexican government has proposed legislation that will severely limit the diversity of that country's spirits production, and Tequila's owner David Suro wants to stop this from happening. If approved, NOM 186 would put strict regulations on which brands can use the term "agave" on their packaging, and also restricts the type of plant that can be called "agave" to six species.

Currently, over 286 kinds of agave are used by producers both large and small to make tequila, mezcal and bacanora. If the new laws are enacted, many families that have been making spirits for hundreds of years will not be able to accurately label and sell their products. The regulations could dampen prospects for small business and also hurt the biodiversity of Mexico as a whole.

Suro, general manager Oscar Serrano and the entire team at Tequila's are looking to raise funding to lobby in Mexico against these rules. They have partnered with the Tequila Interchange Project (TIP) to achieve this, and on April 9 are holding a special dinner seminar for the organization.

A $150 ticket will score you a spot as one of 20 guests at the talk, happening on April 9 at 7 PM. This also includes a four-course tasting menu (and drink pairings). The special dinner and cocktails are also available throughout the restaurant for $65 per person. You can also help the cause by picking up a $5 raffle ticket – you could win a free dinner for four on the date of your choice.

Check out the menu, below, and call the restaurant at 215-546-0181 to learn more and reserve your spot.
----------------------------------

Aperetivo/Appetizer

Empanadas de Camarón y Trufas
Shrimp marinated w/ Mezcal Blanco, cumin, garlic, & Truffle sauce Empanadas w/ habanero & roasted red pepper sauce

Ceviche de Atún
Sashimi grade yellow Fin tuna marinated and cooked in fresh lime juice, Siembra Azul blanco tequila & extra virgin olive oil w/ cilantro, radish, shallots, avocado & chile de árbol, served in a plantain basket over avocado mousse.

Primer Curso/First Course

Sopa de Albóndigas y Nopales
A rich & hearty soup of fresh lean ground beef seasoned w/ thyme, oregano, garlic, Spanish onion & mescal reposado, strips of grilled cactus pads, and fried white corn tortilla.

Encurtido
Light salad of Green papaya, mango, red cabbage, jalapeno, cilantro & pepitas w/
grapefruit & tequllia reposado vinaigrette

Segundo curso/Second Course

Pes Espada con salsa de tomate ahumada
Grilled Swordfish marinated in olive oil, garlic, hierba santa & mescal añejo then smothered in a smoky tomato sauce & served over rice w/mixed vegetables.

Filete Mignon con torta de papa
Grilled Filet Minon served w/ a huitlacoche, roasted garlic, pasilla & Tequilla añejo sauce and Potato/ Jalapeno Galeté

Postré/Dessert

Pumpkin Cheesecake
Mousse de Mango con chocolate
----------------------------------
Photo via Flickr user Adventures in Librarianship
Event Date: 03/09
Event Time: 7 PM
Location: Tequila's
Price: $150 or $65

Recent Articles

Feedback
How are we doing? Tell us what you like or don't like and how we can improve. We would love to hear your thoughts!