Nominate an Artisan for The Balvenie Rare Craft Roadshow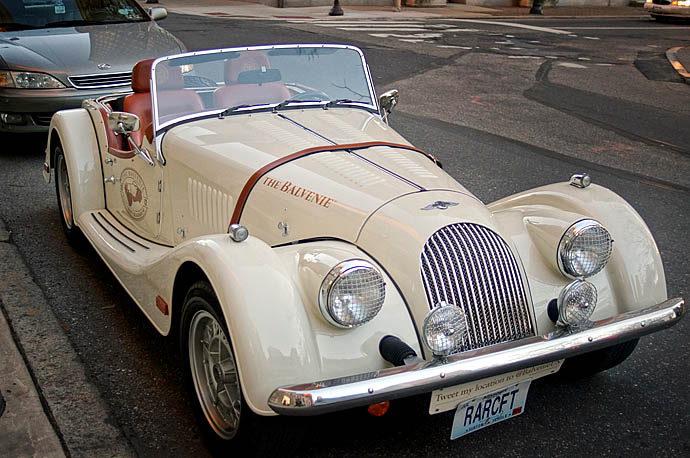 Not all Scotch is alike, and finding a great one takes a lot more than just a glance at the number of years the whisky has been aged. Scots have been turning barley into liquor for hundreds of years, but of all the distilleries still operating in the northern United Kingdom country, only a smattering still use the traditional techniques that led to the rise of the brown spirit. One of these is The Balvenie, arguably the only fully hand-crafted Scotch produced en masse today.

Travelling in a 1930s, wood-chassis Morgan convertible, a group of spirited Scotsman is currently making its way across the United States, highlighting the hand-crafted techniques used to make The Balvenie while also shining a spotlight on American artisans they find along the way. At the finish of the journey, one special craftsperson will receive a $5000 grant and a chance to apprentice at the distillery in Scotland.

The Whisky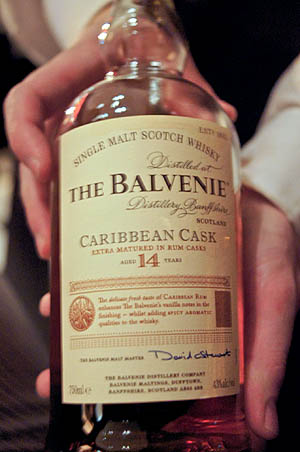 In Dufftown, in the Speyside region of Scotland, The Balvenie is distilled today with the same care and personal attention as it has been since its founding in 1886. Family-owned William Grant & Sons now purveys brands that range from Glenfiddich to Hendrick's Gin to Sailor Jerry Rum, but within this portfolio, The Balvenie line of spirits is something special.

All of the barley used in production is grown on-site at the grounds surrounding the historic Balvenie Castle, in fields that William Grant himself first planted. After a harvest, the grain is spread on the malting floor and turned by hand up to four times a day before being roasted in the kiln, an original method that produces unique results and occurs at no other distillery.

When ready, the grain is fermented and alcohol extracted in hand-hammered copper pot stills, overseen by a full-time coppersmith, and then transferred to special wooden casks. While most Scotch is aged in a combination of used bourbon (and sometimes sherry) barrels, The Balvenie breaks apart each barrel purchased, selects the best pieces of wood, and rebuilds custom holding casks in its own on-site cooperage.

Once the liquor has aged appropriately, it is finished in a variety of ways (aged in special rum casks for several months, for example, or in port pipes), and then bottled for consumption. But who decides what "appropriately" is? A single malt master is in charge of this part of the process, and David Stewart has been this man for 45 years running.

The Roadshow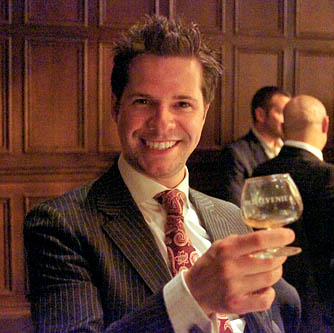 So, what does this have to do with America? On their trip through the United States, The Balvenie ambassadors Nicholas Pollacchi and Lorne Cousin are searching out craftsmen and women who also take this same care in building their products, and showcasing each one on a special website created for the campaign.

Artisans from glassblowers to anvil builders to bicycle mechanics to people who hand-sew canvas tote bags have received visits from the liquor company, and each is in the running for a grand prize. Five of these artisans will be nominated for the Balvenie Rare Craft Fellowship, which will offer one person a $5,000 grant toward materials as well as a trip to Scotland and chance to apprentice at the distillery. The other four will receive $2,000 each and a trip to New York City to showcase their work.

Do you know someone deserving of this honor? Head to the website to nominate him or her by filling out a very short form, with an optional photo upload, and your craftsperson could receive a visit from these traveling Scots, with the chance to win much more.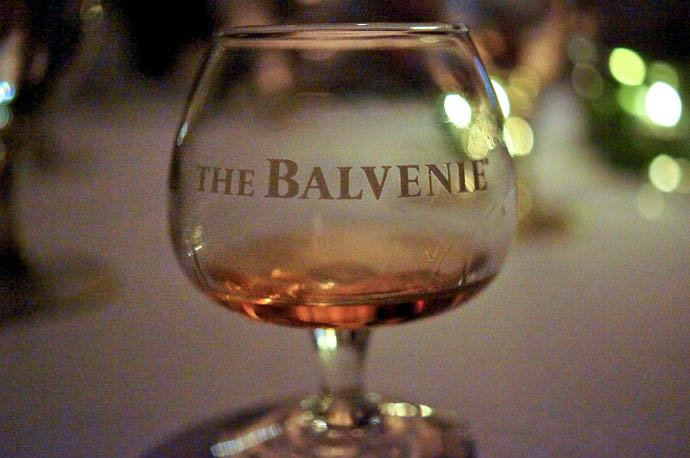 Photos by Danya Henninger
Recent Articles

Feedback
How are we doing? Tell us what you like or don't like and how we can improve. We would love to hear your thoughts!