Beer Review: Liefmans Goudenband
Sour plus barrel-aging makes a good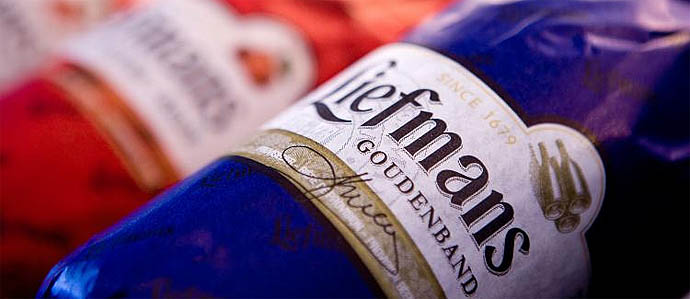 Craft brewers are creating an ever-expanding roster of beer styles using exceedingly diverse methods of aging and preparation. Barrel aging, especially oak aging, is used with high-octane stouts and strong ales, imparting an even boozier character to an already strong brew. The other side of the coin is found in the world of sour ales, often aged with wild bacterial yeast in a variety of wine barrels for superbly complex tart flavors. Liefmans Goudenband is a delightful Flanders oud Bruin (translated directly as Flanders old Brown), a style originated in the Flanders region of Belgium that straddles the line between sour and oak flavors.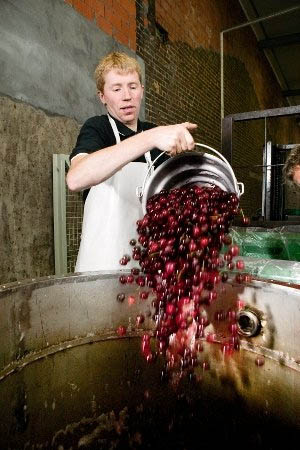 Poured from an 11-oz. corked bottle, Goudenband is a dark cherry color with a thin white head that quickly dissipates after a minute or so. The nose of this beer is more subdued than you'd expect, balancing a hint of tart cherries with woody oak from the aging process. That balance translates into the first taste — a world of even, distinct flavors unravels as your work your way through the pour.

Hints of lime, oak and caramel work nicely alongside more prominent tart cherry and funky yeast flavors. Lactic acid, a foundation of this style, provides Liefmans Goudenband with a slightly medicinal mouthfeel and a clean finish. Despite its 8% ABV, the alcohol notes only show slightly as a warming sensation through the last sips. After 11 ounces, you almost wish for just a little bit more — this beer is delightfully complex and enjoyable to drink.

Liefmans Goudenband is a great example of both the sour beer style and the potential offered from aging in oak barrels. Although complex and worthy of praise, this brew is very affordable and relatively easy to find at craft beer destinations. If you're already sour beer fan, make sure this joins your list of beers to try. For the curious, the oak flavors imparted upon this beer through the aging process make this ale a good gateway to the world of sours.
Photos via Liefmans Brouwerij on Facebook
Recent Articles

Feedback
How are we doing? Tell us what you like or don't like and how we can improve. We would love to hear your thoughts!