Beer Cakes Philly: Desserts That Taste Like Beer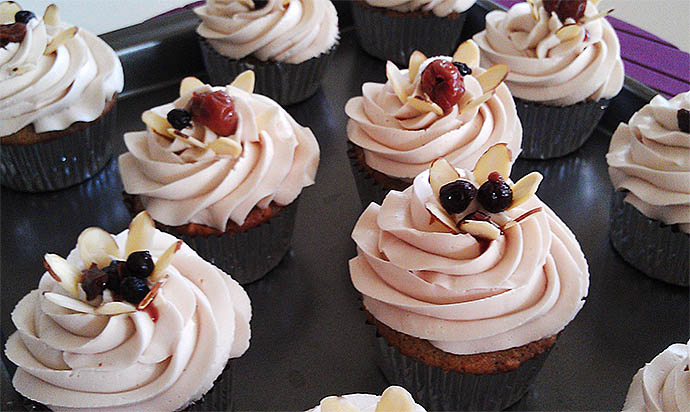 If you're reading this, there's a good chance you like real beer. You enjoy the variety of flavors, the mix of malt and hops in different ratios, the tang and the fading sweetness of various styles. Budding entrepreneur Lexi Malmros does, and she has set out to put all of the nuance of our favorite area suds into pop-able bites in the form of cupcakes under the moniker Beer Cakes Philly.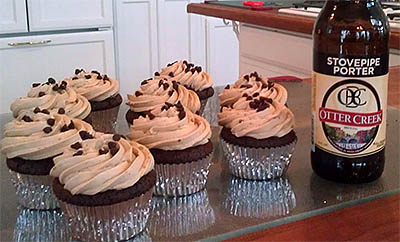 Using good brews in baking has certainly been done before, but what makes Malmros' treats stand out from the crowd is they actually taste like beer. Some of the flavors include the King's Cup, which expresses the richness of main ingredient Victory Storm King Stout in a chocolate toffee cake with coffee buttercream icing; a grapefruit cake that highlights the bright citrus of ingredient Dogfish Head 60 Minute IPA; and a strawberry banana cake that presents the fruit notes of Lancaster Brewing Strawberry Wheat. You can check out all 10 of the cupcake variations created thus far on the Beer Cakes Philly website.

These brew-happy desserts are currently only available for wholesale and custom-catered orders, but Malmros has a bigger dream — a dive bar-esque storefront that stays open late, catering to the post-bar munchies. Though she's recently dedicated full-time attention to the project, she needs some seed funding to get the retail spot up and running, so she set up a Kickstarter. The campaign definitely needs some attention, so head over to read more about this beer cake mecca that could be coming to a neighborhood near you. The pledge rewards are pretty straightforward and enticing — cupcakes in various quantity, or larger specialty desserts like a three-tiered wedding cake. Yum.

h/t MealTicket

Photos via Beer Cakes Philly on Facebook
Recent Articles

Feedback
How are we doing? Tell us what you like or don't like and how we can improve. We would love to hear your thoughts!