Beer Review: Olvisholt Brugghus Lava
An Icelandic take on imperial stout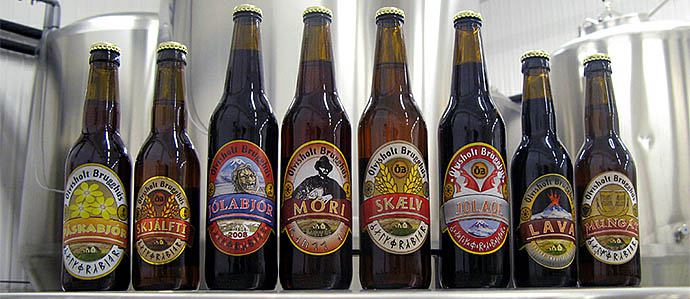 The current craft beer explosion can present problems of choice. When there are so many new beers to try along with tried and true favorites, making a selection can be tough. One brewery to recently enter the U.S. market is Iceland's Ölvisholt Brugghús, formed in 2007 by neighboring farmers who shared an interest in brew-making. The land on which the brewery rests had been a conventional sheep and dairy farm since Iceland was first settled more than 1,000 years ago. We opted to sample Lava, a smokey imperial stout inspired by the active volcano Hekla — visible from the brewhouse's front door.

Poured from a 22-oz. bottle into a snifter glass, Lava appears dark, black and mysterious. Smoke leaps up from the glass and is the first thing to hit the nose, followed by the roasted malt, vanilla and coffee often found in this style. The taste is similar to the nose, with strong but not overpowering smoke up front. Sipping through the beer, flavors of sweet chocolate and roasted malt stand out, as well as a warming sensation in the throat. As with many imperial stouts, Lava packs a punch with a 9.4% ABV — the alchol is present in the flavor but doesn't reach the point of being boozy or heavy handed. This beer has pleasant level of carbonation and medium body, providing a nice, clean finish for a style that can sometimes be heavy and tacky on the palate.

Olvisholt Brugghus is hitting the U.S. shores via Vanburg and DeWulf, the acclaimed Belgian experts. Thanks to the importers' reach in the business, Lava should be widely available anywhere you find other beers on the roster. Lava is a valuable addition to the crowded craft brew canon, with a fresh take on the imperial stout style that is balanced, interesting and tasteful. Save this beer for an unseasonably cold evening and enjoy a unique imperial stout with an equally unique back story.
Recent Articles

Feedback
How are we doing? Tell us what you like or don't like and how we can improve. We would love to hear your thoughts!