Philadelphia Brewing Co. Releases Commonwealth Cider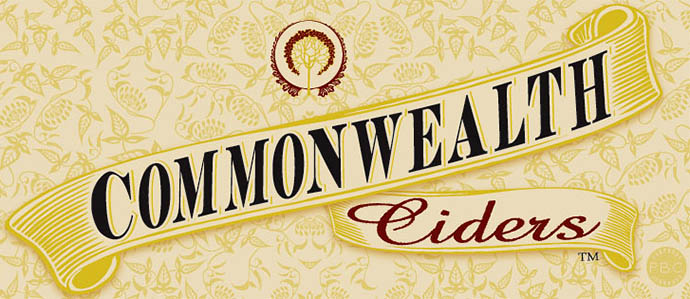 As of today, Philadelphia drinkers will find a new local choice flowing from area taps: Commonwealth Cider. After a test batch was well-received last year, Philadelphia Brewing Company made the decision to dedicate space in the recently expanded Kensington brewing facility to the fermented juice, and will be distributing kegs (and later this fall, bottles) throughout the state of Pennsylvania. Starting August 7, look for Traditional Dry pouring at McGillin's Olde Ale House and nearly 100 other bars around town.

Expect a very tart, dry, refreshing sip from the first release, PBC founder William Barton tells us, noting he finds most choices on the apple suds market to be overly sweet and syrupy. "Most of our beers are really, really dry — that's our style. And it works even better with cider."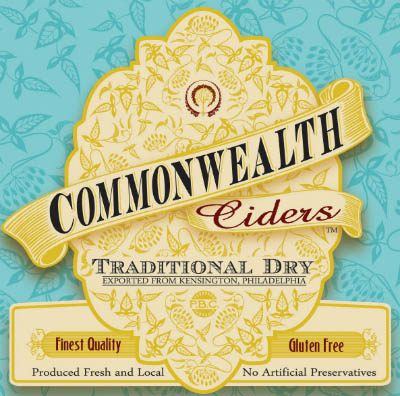 "A lot of cider makers out there rely on added chemicals to impart a 'Jolly Rancher' fruit flavor," Barton says, "Why? Just find good juice and go from there." The starting liquid for Commonwealth Cider currently comes from Oregon, though there are plans to start sourcing from farms in PA.

Barton explained the calculation. "It was a very hard year for apple crops in this region, and prices have gone up nearly 40%-50% over last year. We want to hit a certain price point with Commonwealth, so it's hard for us to absorb that."

He goes on to clarify. "It's quite a different equation than with beer — where we add a lot of water to malt to make our product. Here, we're buying the water in juice form." What will that price point be? Once bottles are out in late September or early October, look for a case to run around $35 or so.

(Of note, Philadelphia Brewing Co. is one of only a handful of production breweries to distribute its own product, which is why you can pick up a Kenzinger for cheap — there's no middleman distributor needing to take a cut.)

Traditional Dry, which clocks in at around 5% ABV and is gluten-free, is just the first in what will eventually be an expanded line, after the the company adjusts and get used to the process of working with and selling cider. Because it's made from apples, cider that's below 7.5% ABV is treated differently from beer — it is regulated by the FDA, for example, and must include nutritional info on the label.

When the test batch of Commonwealth Cider was available last summer, it was the most popular growler fill at the brewery, so we're expecting great things. In the future, look for a release that incorporates ginger — like the brewery's Fleur de Lehigh — as well as other twists on the original. For now, ask for a pour wherever PBC beers are sold. Let us know what you think when you try it.
Recent Articles

Feedback
How are we doing? Tell us what you like or don't like and how we can improve. We would love to hear your thoughts!