Wine on the Radio: Jet Wine Bar's Weekly Show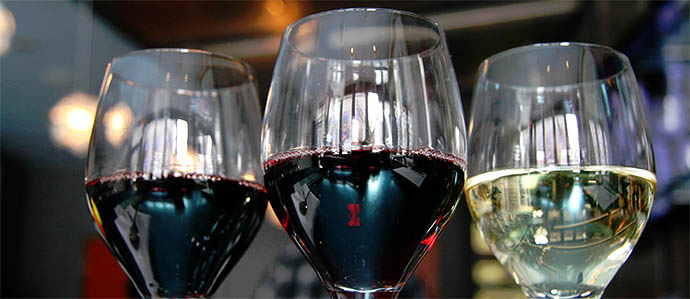 Does one of the following apply to you?

a) You love talk on the radio. And not just those crazy guys on Car Talk or the hilarious antics of the crew on Wait Wait…Don't Tell Me! Does getting lost in the soothing tones of a educational discussion about organic gardening or homeless rights make the traffic on 76 bearable?

b) You are crazy about wine. Not just drinking it, although that's usually a result of this type of interest. But learning about the who, where, and why behind a particular bottle?

c) You live for chatting up bartenders. Getting the insight on the goings on of your local establishment, finding out what's coming in next week, discovering who has left with whom three weeks in a row?

Since most of you can tick off one or more of the above criteria, we invite you to check out the weekly wine interviews between Jill Weber (proprietor of South Street's Jet Wine Bar and Rex 1516) and Phillip Silverstone, on the latter's radio show, Time Out with Phillip Silverstone. Airing on WWBD-AM 860 every Friday at 10 AM, the show touches on various aspects of arts, culture, and dining in the Philadelphia area, all enhanced by Phill's intoxicating British accent.

The wine segments with Jill are lively and conversational and come with a side dish of suggestions on wines that you may not know well but can easily get by visiting one of her establishments. The wines are described well without feeling textbook or highbrow, and the laughter and clinking of glassware in the background make you want to uproot yourself immediately and head to the bar to get in on the fun.

If the time slot is a little difficult for you to catch in real time, the show is available in podcast form on Phill's website. You can also grab just the wine chat snippets from Jill's Tumblr. A perfect start to a wine-happy weekend.
Recent Articles

Feedback
How are we doing? Tell us what you like or don't like and how we can improve. We would love to hear your thoughts!