Zama: A Japanese Craft Beer Destination
From pale ales to IPAs, there's much more to Japanese brew than Sapporo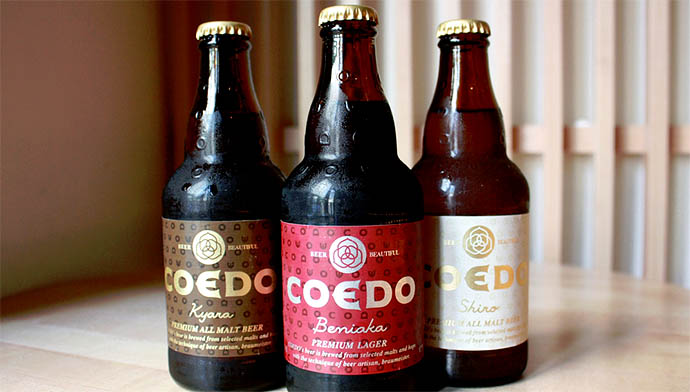 For many California Roll-chomping Americans, Japanese beer begins with Kirin and ends with Sapporo, with perhaps a little street-creddy Hitachino tossed in for good measure. But the reality is that the country whose belly-to-bar habits are most readily associated with glossy sake is populated by millions of beer lovers. A 2006 Wands Review study revealed that nearly half the alcohol consumed by Japanese citizens was beer, followed by shochu, with sake a distant bronze medalist.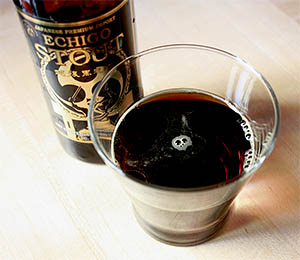 This nationalized love of the fizzy stuff, combined with a mid-'90s shift in federal tax guidelines that encouraged non-macro beer businesses to flourish, has led to a renaissance of small-scale producers. Most of these brands are difficult to locate stateside, but Rittenhouse Square's Zama has taken measures to build its beverage program to reflect a respect for Japanese kurafuto bia, or craft beer.

The three-year-old sushi destination, named after chef/proprietor Hiroyuki "Zama" Tanaka, has long had a reputation as a strong sake bar, but Rising Sun beers became an additional focus more than a year ago. "Our guests wanted something different," says general manager Bryon Phillips, the restaurant's point person for beer and booze. "If Zama had what everyone else had, it wouldn't be special." His Japanese craft-beer stock represents a tiny sliver of what's being drunk in Japan — hundreds of upstart breweries have come onto the scene in the last decade — but it's a singular entry point for Philly.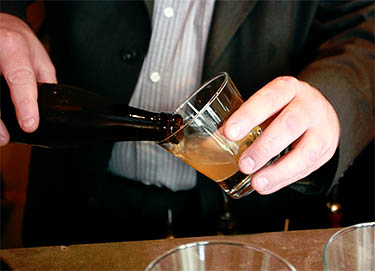 The conversation begins with Coedo, which produces five distinct styles, each recipe developed by a different international brewmaster hand-picked by the owner ahead of the company's inception. Zama carries three. On the lighter end of the spectrum, Kyara, a smooth 5.5% ABV pale ale with a subtle-but-lively hop, is complemented by Shiro, an unfiltered Belgian-inspired wheat that's got a fruity personality thanks to the inclusion of banana yeast. The most interesting Coedo in stock is the Beniaka, made with the Kintoki sweet potatoes indigenous to the brewery's home base in Saitama Prefecture. Roundly starchy, with full, yammy characteristics both on the nose and in the finish, the 7% ABV lager pours a coppery color true to its name, which translates to "crimson red."

Zama also carries multiple beers from Echigo, considered an early and influential force in the craft-beer sphere (think Sierra Nevada or Brooklyn Brewery here). Chef Tanaka's personal favorite is the large-format Koshihikari, a Czech-like pilsner named after the super-premium rice strain used to make it; its crisp personality makes it a logical choice for the sushi bar's sashimi and nigiri ("You think sushi, you think beer," says Phillips). Echigo's amber-hued red ale pours very clean, with a smoother-than-anticipated bite, while the brewery's stout shouts coffee and chocolate, without being clingy or soupy like many European beers of its ilk.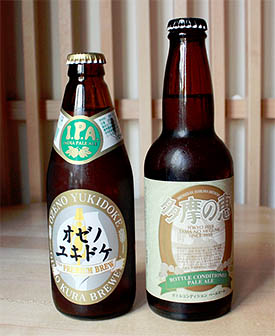 Many of these beers, higher, import-influenced price points notwithstanding, are sessionable, but Zama's bar also stocks more potent picks. Ishikawa Brewery, founded in 1998, practices traditional bottle conditioning for its Tama no Megumi, a dangerously easy-drinking pale brewed with pure water drawn from a well the brewery dug on its own land. Then there's Japan's first IPA, Ozeno Yukidoke, a top seller at Zama that takes a refreshing approach to hopping, eschewing the big, brash bitter notes common in West Coast IPAs in favor of a more balanced final product. Phillips says the quiet nature of the ale is reflective of the Japanese kitchen's reverence for clean, measured movements. "If you over-hopped it, it wouldn't be any good with the food," he says.

Orion, an enormous name when compared to the aforementioned little dudes, also has real estate in Zama's cold case, but Phillips made an effort to distinguish its inclusion on his beer list. The brewery's Premium Draft Beer (a funny title, since it comes in bottles) is a macro similar to Kirin or Sapporo. "We drank it, and it needed something," says Phillips. That something: a tiny touch of the yuzu juice used in a few house cocktails, producing a fruit-up-front sipper not so different from a citrus-wedged hefeweizen or a Berliner weisse drizzled with flavored syrup. Seems it doesn't even have to be kurafuto bia to be, as Phillips puts it, "uniquely Zama."
Photos by Drew Lazor
Recent Articles

Feedback
How are we doing? Tell us what you like or don't like and how we can improve. We would love to hear your thoughts!