Drinking More Than Water From The Cactus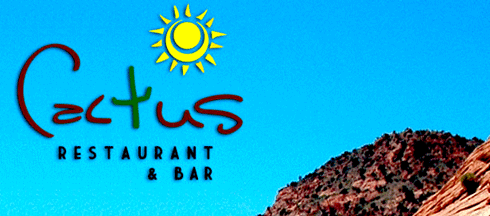 Located in the heart of Main Street in Manayunk, this is one bar you should not skip over. Previously distracted by neighboring bars running solid specials every night, I never had any reason to try the southwestern themed establishment. I gave it a shot on a Tuesday night and was delighted to find out it was "Taco Tuesday" at the Cactus: $2 beef, pork, or chicken tacos complemented with $5 House Margaritas and $3 Hoegaardens. I didn't try the pork taco but the beef and chicken tacos were delicious…I even ordered two more after a few hours of drinking.
Cactus's specialty is tequila, boasting over 45 different kinds, that won't make your stomach turn or your wallet break. The bartender let me try several of their tequilas and I actually had no trouble sipping on them much like I would sip on a beer (let me stress here that I traditionally hate tequila). In terms of food, their specialty is Southwestern and Mexican influenced cuisine. I spoke with a few of the patrons about their opinions of the menu and among the most popular items were the chicken alfredo, the fish tacos (highly recommended), the 5-alarm chicken burrito, and the chipotle shrimp burrito.
One thing that really stood out to me was the knowledgeable bartenders. They know how to make good drinks and they make them quick. Ask for their recommendations and they'll let you try before you buy.
Personally, I prefer pubs to trendy bars which is what had previously prevented me from trying Cactus with the Manayunk Tavern two doors down and the Bayou next door, though I now know not to judge a bar by its' exterior. The crowd is laidback and casual. You won't find a biker gang in here nor will you find Mike "The Situation". From the many people I spoke with and observed, everyone seemed to be there to have a few more than a couple drinks and have a good time.
Recent Articles

Feedback
How are we doing? Tell us what you like or don't like and how we can improve. We would love to hear your thoughts!