Beer Review: Earth Bread + Brewery RUB Amber Lager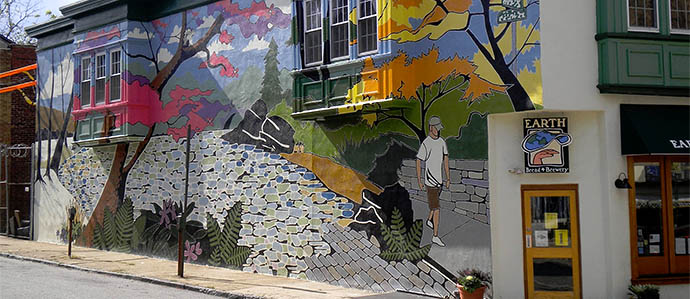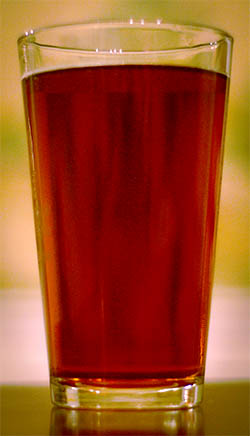 Like any other brewer worth his wort, Tom Baker is not averse to a few extra ingredients in the mash tun. In fact, his entire modus operandi at Earth Bread + Brewery is never to make the same recipe twice, which is why we're not surprised he landed on a barbecue rub for one of his latest brews.

An amber lager simply called RUB, it counts as one of its ingredients the spice mixture used at recently opened Fishtown barbecue joint, Fette Sau. It is unclear whether the experiment was a dare between him and Fette Sau owner Joe Carroll (they're old friends), but we were very excited to sample the results.

Poured from a growler into a pint glass, the head dissipates rapidly. Its hue is classic lager with a reddish tint, quite possibly from the chili powder and/or paprika present in the rub, two spices that are absent on the nose. Instead, coffee prevails, but the aroma is gone just as quickly as the beer's head, replaced by an overwhelming malt flavor. The finish is where you get the spice rub, not so much smoky as it is spicy and tart, settling on the perimeter of your tongue.

At 5.6% ABV, it's just a hair above where we like our session beers, but that didn't stop us from dispatching more than half the growler. Knowing it won't be made again, we would definitely recommend stopping in for a pint or picking up a growler yourself. The bartenders tell us that there are a few kegs left in the cellar, and if you'd rather not make the trek to Mt. Airy, you can also find it at Fette Sau for at least the next week.
Recent Articles

Feedback
How are we doing? Tell us what you like or don't like and how we can improve. We would love to hear your thoughts!