Beer Review: Green Flash-Brasserie St. Feuillien Friendship Brew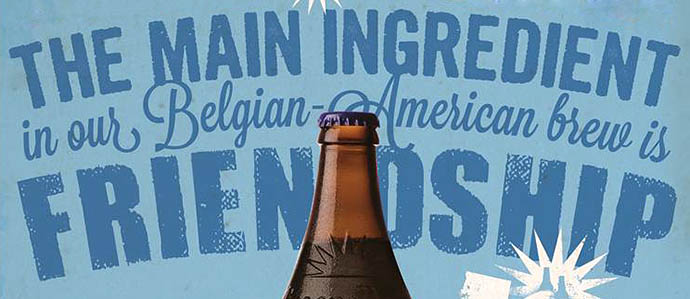 Collaboration is a big part of the craft beer world and can yield many exciting results for drinkers around the world. Cross-continental partnerships are trending, as reputable European breweries make the trip to America to brew with pioneering craft beer makers. In 2010, Belgium's Brasserie St. Feuillien brewed its first collaborative beer with Green Flash Brewing Company of San Diego, a Belgian strong pale ale called Bière De L'Amitié. Brewers returned recently to work on a second collaboration, and the result is an intriguing, black saison called Friendship Brew.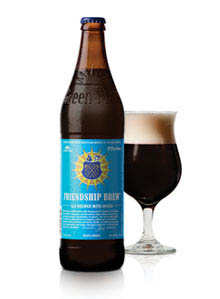 Tasted on draft and in bottle, Friendship Brew surprises the eye, looking more like a stout or porter instead of a traditional saison, a usually summery style originally brewed for farmworkers. Using a mixture of dark roasted malts to play against a traditional Belgian yeast strain, Friendship Brew emits a spicy, roasted aroma with hints of hay and dry barnyard style funk.

When served cold, the taste hints at strains of black licorice before giving away to a nicely spiced, lively carbonated flavor profile. Despite the dark, heavy appearance, the beer finishes dry, thanks to dual-hopping with both European and Cascade hops. Coming in at 5.7% ABV, this brew is surprisingly easy drinking and refreshing, defying its black, mysterious appearance.

With Friendship Brew as an example, there is much promise in cross-continental collaborations, bringing disparate styles together to create something new and great. Green Flash, known for distinctive West Coast style IPAs, expertly teamed with traditional Belgian Abbey style brewers to create something footed both in the past and in the future, and delicious as well.
Recent Articles

Feedback
How are we doing? Tell us what you like or don't like and how we can improve. We would love to hear your thoughts!