Brewery Ommegang Introduces Duvel Rustica
One great beer created by two great breweries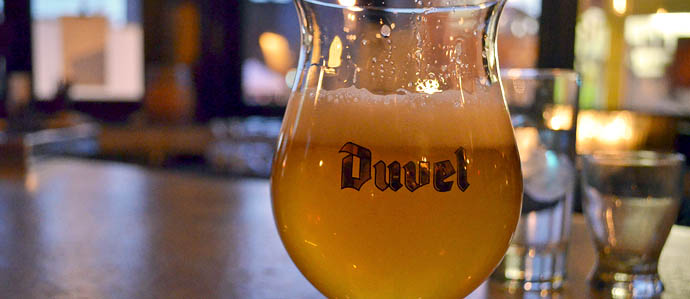 Duvel Rustica is a new Belgian-style golden ale just hitting Philadelphia markets. It's the result of an epic collaboration between Belgium's Duvel and Cooperstown, NY's Brewery Ommegang that pours golden in color with a thick foamy head. On tasting, the 8.5% ABV brew has notes of fruit and citrus, and finishes dry with a firm hop bitterness.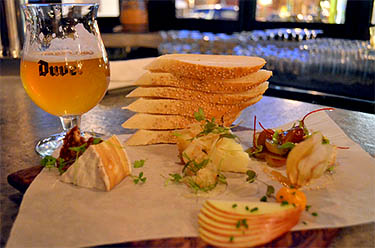 We had a chance to chat with Ommegang brewmaster Phil Leinhart at a meet-the-brewer event at Stateside on East Passyunk, and scored some details on how this collaboration came to be. As the name suggests, the goal was to create a rustic version of Duvel's flagship golden ale. Ommegang used the same original recipe to brew the new beer, but what made the difference was the use of Ommegang's own yeast strains.

According to Leinhart, the recipe is simple; the beer acquires its complexity from the yeast strains and the brewing process. Leinhart described Duvel Rustica as being, "a little farmhouse-y, a bit more funky, from our process, our vessels and our yeast strain," versus the Belgian Duvel, which is a more refined and cleaner.

At Stateside, we also got the chance to taste Ommegang's limited edition XV, a fifteenth anniversary beer that pays homage to the great Trappist ales. When Brewery Ommegang first started, Abbey Ale was one of the only beers brewed, so to commemorate the fifteenth year, Leinhart decided to revisit that style and brew it in a more traditional way.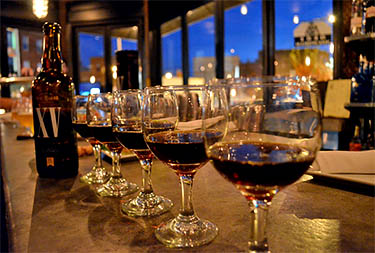 XV is full bodied and creamy with a malty nose, and has an ABV of 9.6%. The deep walnut hue was achieved through the use of syrups. Leinhart explained, "We brewed this with a variety of candy syrups and dark candy syrups that lend color. That's how many of those great Belgian dark ales and Trappist ales achieve smoothness without that roasted-ness or acridity of a darker malt or a black malt." There are only 20 cases of this beer in the Philadelphia area, so if you see it around, ask for a glass.

What should you drink these brews with? Brewery Ommegang Hop Chef winner George Sabatino paired Duvel Rustica with some delicious cheeses, his signature pork rillettes and a hearty seafood soup. At home, do the same! Recommended pairings are seafood and shellfish, roasted or grilled chicken, grilled steaks and aged Swiss-style cheeses. Or just enjoy a couple of rounds of it on its own — Duvel Rustica makes for a fine aperitif ale.
Photos by Swabreen Bakr
Tags:
Beer
Recent Articles

Feedback
How are we doing? Tell us what you like or don't like and how we can improve. We would love to hear your thoughts!