Spirit Gift Guide: 9 American Whiskeys for Everyone on Your List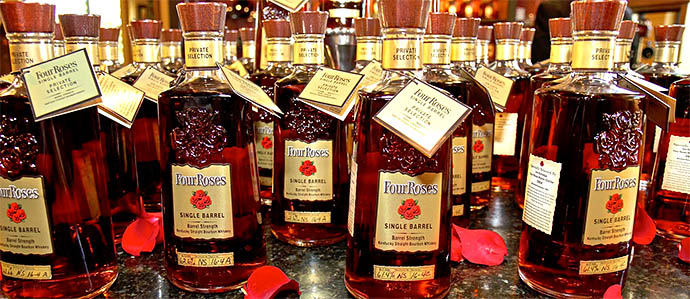 The best part of giving whiskey for the holidays is that you can finish all your shopping with one trip to the liquor store. But who gets what? Check these folks off your list with nine perfect brown liquor pairings. If you're lucky, maybe they'll even share a sip or two.

The Sweetheart: Four Roses Single Barrel (100 proof; $40/bottle*)
With a relatively high amount of corn in the mash bill, this bourbon is a little sweeter than most. The price tag is also high enough that anyone getting a bottle will know it should be savored — a nice way to send a subtle message to your beaux. Plus, Four Roses supposedly got its name when distillery founder Paul Jones, Jr. proposed to his eventual wife — she told him if the answer was "yes," she would wear a corsage of four roses to an upcoming ball. (Spoiler: she wore the corsage.)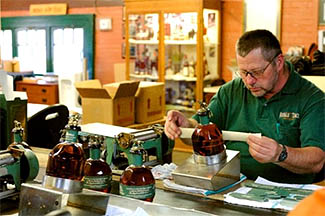 The Parents: Buffalo Trace (90 proof; $23/bottle)
This bourbon is responsible for bringing a lot of new whiskey enthusiasts into the world, so it's an appropriate gift for the people who did the same for you. Steady and reliable, this bourbon never gets a bad word from tasters. It's reasonably priced and can be relied on for everything from drinking straight to mixing. Spiciness, sweetness and smoothness — it's all there.

The Grandfather: Old Grand Dad 114 (114 proof; $24/bottle)
The name alone makes it an obvious choice, but it's also a classic brand your grandfather will recognize. The 114-proof version of this old stalwart is one of the best-kept secrets in the bourbon world and is less expensive than it could be. It starts with a spicy blast that's best cut with a little water, and could almost pass for a straight rye. The finish lingers appropriately long for those who have been around longer than the rest of us.

The Know-It-All Cousin: Bowman Brothers Pioneer Spirit Small Batch Bourbon (90 Proof; $30/bottle)
He might be a know-it-all, but he probably doesn't know about this special bottle, from a relatively obscure distillery. He'll love the heavy maple sugar nose with a cinnamon palate and a long, dry finish.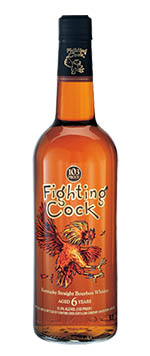 The Rich Uncle: George T. Stagg (~140 proof, $75/bottle)
If he's actually wealthy, he should probably buy this one for you. It's an appropriate match, though — big, rich, and barrel proof, so it definitely needs to be cut with a little water. Bottlings of this vary depending on the year, but usually have strong notes of molasses and leather, just like the deep club chairs your uncle sits in with his rich friends.

The Crazy Aunt: Fighting Cock (103 proof; $17/bottle)
Just make sure she doesn't use this one to wash down her meds. At 103 proof, this bourbon has her big attitude and an equally confusing marketing strategy. Regardless of the initial blast of spicy rye notes and hot ethanol vapors, this bourbon grows on you, once you get to know it.

The Unemployed Sibling: Rittenhouse Rye (100 proof; $20/bottle)
The unemployed sibling should probably be given something he can't otherwise afford, but alternately, you can introduce him to something that won't break his wallet when he goes to re-up. At 100 proof, this rye will go a long way. It's got chocolate on the nose and palate with a little licorice in the finish.

The In-Laws: Bernheim Original (90 proof; $35/bottle)
Distilled mainly from wheat, this whiskey is relatively sweet and mixes well in cocktails — two indispensable qualities when spending time around the in-laws. It has coconut aromas in the nose and a warm palate. It goes down easy and the taste is pretty clean — just how you want to appear in front of your spouse's parents.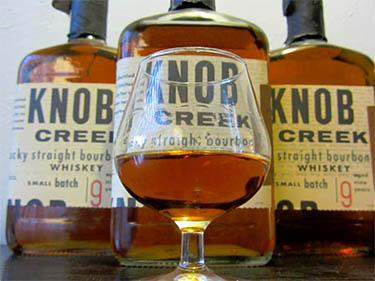 Your Boss: (The choice here depends on how big your bonus is.)
We recommend choosing along a sliding scale of Jim Beam White Label, Jim Beam Black Label and Knob Creek. All three offerings come from the same recipe and the only difference between them is the amount of aging and the relative price. White label comes in at four years, Black Label at eight years, and Knob Creek at nine years. All have their respective merits (even White Label) and tasting between the three offers a lesson in the effects of aging in a barrel, so you get the bonus of teaching your boss something he doesn't know.

*All prices vary by location, but we've offered a ballpark number so you get an idea for the range. (Back to top)

Recent Articles

Feedback
How are we doing? Tell us what you like or don't like and how we can improve. We would love to hear your thoughts!