Beer Review: Half Acre Daisy Cutter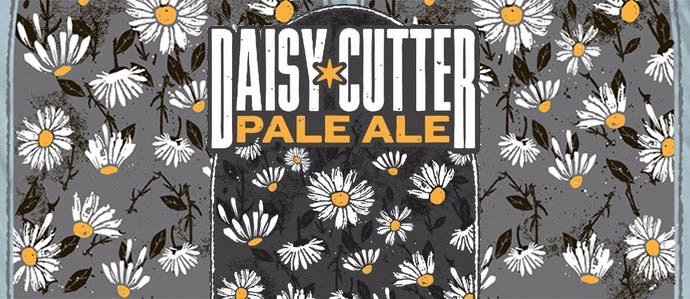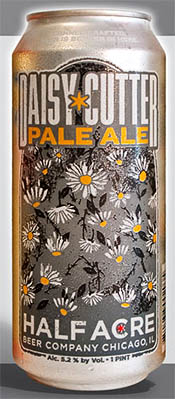 Perhaps I am alone in being a little tired of over-the-top IPAs. Of late I have really preferred my hoppy beers in the style of an American Pale Ale, a style that is lighter and color, body and alcohol than the hop-and-malt-bomb alternatives. This kind of brew manages to nicely showcase the flavor of the hops as well as their bitter prowess without being too sweet or rich. One great example of such a beer is Half Acre Daisy Cutter, a crisp, clean and hoppy APA produced year-round by the relatively new Chicago, IL brewery.

Poured from a can into a tumbler glass, Daisy Cutter appears a cloudy golden color with a foamy white head. A mild hop aroma lifts from the pour, foreshadowing the flavor profile of a simple, refreshing beer. This brew will not blow you away with bold, adventurous flavors, and it's not meant to — the beer is all about its light but aromatic West Coast hops, with a final ABV of 5.2%. Plus, even though I poured some of my beer into a glass, I found Daisy Cutter to taste just as good, if not better, straight from the can, a feature shared by many canned APAs and IPAs.

Daisy Cutter is a great example of what a hoppy beer can be when breweries don't worry about going for a high-octane palate wrecker, and instead concentrate on creating a showcase for hops. APAs are lighter-bodied, less-alcoholic beers compared to their IPA brethren, but not many breweries have tried to really nail the style. Look for Daisy Cutter on tap or in a can (distribution is limited, but it's worth seeking out) and see why a light bodied, hoppy brew can be just as desirable as an over-the-top IPA.
Recent Articles

Feedback
How are we doing? Tell us what you like or don't like and how we can improve. We would love to hear your thoughts!