Drink Philly Beer Classes, 2013 Spring Semester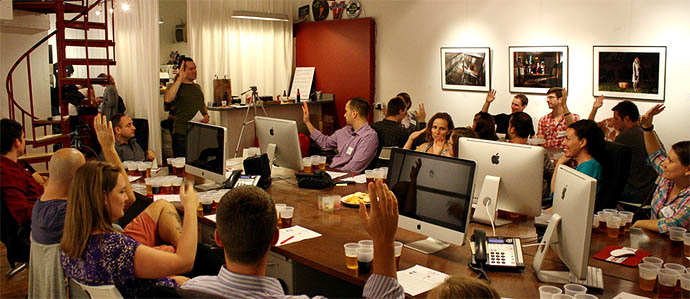 Drink Philly is excited to announce a new semester of beer classes. The roster for the first half of 2013 includes old favorites, but also some new sessions for those of you who are ready to move beyond Beer 101. Whether you're already an accomplished beer geek or just brew-curious, there's a class for you below. Click the date to sign up on Skillshare and join us and "Brewfessor" Steve Wilfong for some beer-drinking fun. (Tip: a Drink Philly beer class makes a great holiday gift!)

Beer 101: Become One With Your Beer
7–8:30 PM, Thursday, January 17
7–8:30 PM, Thursday, March 21
7–8:30 PM, Thursday, May 16
Learn everything you need to know to survive in a beer-drink-beer world. We'll start by covering how to taste your beer, and will sample a variety of different styles to showcase differences in nose and flavor. Then we'll share secrets about how to store beer, what ABV means, a guide to beer and brewing terminology, reviewing tips and how to avoid drinking skunked beer ever again.

Beer for Lovers
7–8:3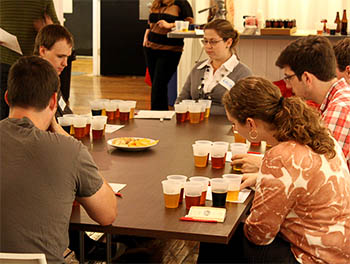 0 PM, Thursday, February 7
Nowadays, if you really want to impress your date, you'll skip a pricey bottle of wine and go for a seriously geeky beer instead. Beer can appeal to all palates, and in this class we'll explore some of the more refined styles, such as Belgian sours and bourbon-barrel-aged brews. Order one of these on your next dinner out to make a serious impression.

Biers of Deutschland
7–8:30 PM, Thursday, April 11
Oktoberfest isn't the only time of year German beers can be enjoyed. Welcome spring with a tasting of Lenten bock beers and a variety of lager styles from the land that invented it. From strict, Reinheitsgebot brews to funky hefeweizens, you'll explore all the motherland has to offer.

Philly Beer Week Beer Class
7–8:30 PM, Thursday, June 6
As beer drinkers in Philadelphia, we're a spoiled bunch. We have a beer culture that rivals any European city, including imports from around the country and the world right next to a huge roster of local brew. Learn about our local beer history and explore all the different styles made in our region while discussing the craft brewing industry as a whole. After this class, you'll be able to show up at any PBW and hold your own.
Location: Drink Philly World HQ

Recent Articles

Feedback
How are we doing? Tell us what you like or don't like and how we can improve. We would love to hear your thoughts!