Rex 1516 Raises Money for Manna With Special Cocktail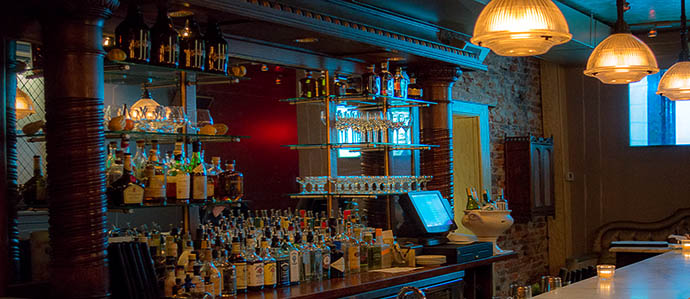 We love the cocktail menu at South Street West's Rex 1516 (check out a recent rundown here), but there's a new addition that makes it even better. Through the end of January, the bar will be mixing up the Snappy Pamplemousse, and 100% of the $10 price tag is being donated directly to Philadelphia nourishment nonprofit Manna.

Earlier this year, opening chef Regis Jansen had to step down as his battle with Cystic Fibrosis (which he's had since birth) took a turn for the worse. The Snappy Pamplemousse was created in his honor, as Manna has been doing quite a bit for the chef as he focuses on recovery. Since the beginning of January, 50 of the charity cocktails have been sold, raising $500 for donation.

Now, with just a week left in the month, the restaurant is making a big push to raise another $500. All you have to do to help out is stop by the faded-Southern-mansion-style bar and order up a drink. The cocktail is made with Snap ginger liqueur, donated by Art in the Age, along with Combier Pamplemousse Rose, St. Elizabeth Allspice Dram, fresh OJ and Angostura bitters, so it should do well to spice up your evening. Your $10 will serve you and the nonprofit equally well. Now go get that drink!
Recent Articles

Feedback
How are we doing? Tell us what you like or don't like and how we can improve. We would love to hear your thoughts!