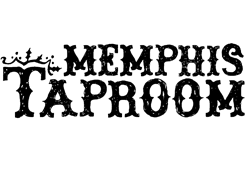 Address
2331 E. Cumberland Street
(Cumberland & Memphis)
(215) 425-4460
www.memphistaproom.com
Neighborhood
Kensington
About
A neighborhood kitchen and tap room serving up a new view on traditional pub grub.
Events
06/01 - Half Acre + Perennial at Memphis Taproom
Time: All day
Join Memphis Taproom all day on Saturday, June 1 for amazing beers from both breweries on draft all day with a special selection of Half Acre cans in the Beer Garden!
06/02 - Little Beer Drinkers of Tomorrow
Time: All day
Here's the one PBW event you don't have to abandon your family for! Bring your kids out for an afternoon of hot dogs, music and other fun kid stuff in the Beer Garden on Sunday, June 2 starting at Noon! While you're here, enjoy Victory's Summer Love pouring outdoors, from the cask, the way nature intended it to be.
06/03 - Wells + Young's at Memphis Taproom
Time: 4 PM
Join Memphis Taproom as we welcome back Wells & Young's Head Brewer Jim Robertson on Monday, June 3 at 4 PM. They'll be pouring Eagle IPA and Well's Bombardier on cask.
06/05 - (Very) Special Beer School with Yvan de Baets
Time: noon-3 PM
June's Beer School is going to put all the rest to shame. Join us on Wednesday, June 5 from noon-3 PM as Brasserie de la Senne's Yvan de Baets leads a free beer school featuring Taras Boulba, Brussels Calling, Stouterik and more!
06/05 - Tomme Arthur In The House at Memphis Taproom
Time: 4-7 PM
Stick around after Beer School on Wednesday, June 5 for a special visit from Port Brewing/Lost Abbey Brewer Tomme Arthur from 4-7 PM! We'll be pouring Cuvee de Tomme, Framboise de Amorosa, Red Poppy, Wipeout, Summer Pale Ale and a cask of Mongo!
06/06 - Maine Event Redeux in the Beer Garden at Memphis Taproom
Time: 6 PM
Thursday, June 6 starting at 6 PM we'll be featuring a second helping of Chef Jesse Kimball's Maine inspired hot dogs paired with beers from Portland, Maine! We'll be pouring Allagash White, Curieux, Interlude plus three other super secret beers!
06/08 - Hot Dog & Homebrew Extravaganza at Memphis Taproom
Time: noon-4 PM
The sleeper hit of PBW last year! Join us in the Beer Garden on Saturday, June 8 from noon-4 PM to sample some seriously top notch homebrew from local brewers and an all-you-can-eat hot dog bonanza! Admission is $30 at the gate.
06/09 - Firestone Walker at Memphis Taproom
Time: 4 PM
End your Philly Beer Week on a classy note! On Sunday, June 9 we'll be pouring a special Firestone Walker draft list all day long and hosting a visit from David Walker at 4 PM.
Monday
Happy Hour (4:00 pm - 6:00 pm): $4 draft beers
Tuesday
Happy Hour (4:00 pm - 6:00 pm): $4 draft beers
Wednesday
Happy Hour (4:00 pm - 6:00 pm): $4 draft beers
Thursday
Happy Hour (4:00 pm - 6:00 pm): $4 draft beers
Friday
Happy Hour (4:00 pm - 6:00 pm): $4 draft beers
Beers on Tap
PBC Walt Wit
Stone Pale Ale
Great Lakes Elliot Ness
Lost Abbey Avant Garde
Great Divide Oak Aged Anniversary
Lagunitas Lucky 13
Anderson Valley Hop Ottin' IPA
Sprecher Black Bavarian
Southampton Keller Pils
Russian River Damnation
Beer Engine: Yards ESA