Date Spots for Valentines and Options for Lonely Hearts in Philadelphia
by
Polly Math
on Feb 4, 2014 in
Roundups
for
1 Tippling Place
,
American Sardine Bar
,
City Tap House
,
Continental Old City
,
Cooperage Wine & Whiskey Bar
,
Cuba Libre
,
Del Frisco's
,
Ela
,
Fork
,
Liberté
,
Max Brenner
,
Panorama
,
Perch Pub
,
Redwood
,
Rex 1516
,
Sbraga
,
South Philly Tap Room
,
Standard Tap
,
Strangelove's
,
Supper
,
Sutton's Parlor
,
Varalli Restaurant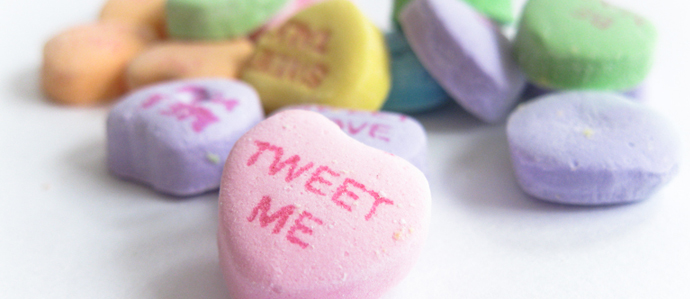 On February 14th 1929, seven members of the Bugs Moran crime family were murdered by Al Capone's people in what was thought to be part of a Prohibition-era conflict between the two gangs. New evidence from a recently discovered secret recording reveals the massacre was actually precipitated by the Morans waiting for the last minute to make Valentine's Day dinner reservations, which meant all the best places were booked ("just like last year"). Through their exaggerated sobbing, we hear the Capone boys complain about "busted boxes of drug store chocolates" and "limp gas station roses that don't [sic] even smell like nothin'," and before the finality of the Tommy Gun clatter, Cosa Nostra hit man John Scalise yells that he "feels underappreciated" and "not special at all." Thug life.
Don't make the same mistake as the Moran boys. Check-out the options below for great ideas on where to take your favorite person or people for a romantic Valentine's Day or a fun Galentine's Day dinner. We have Single Awareness Day options too, but most importantly, make your reservations now.
Continental Old City (138 Market St.; 215-923-6069)
Food and drink specials, and a game of chance await you at Continental Old City. Start your evening with Lobster Bisque, replete with lobster meat, sherry foam and chive ($11). Follow it with Steak Au Poivre for Two made with beef tenderloin medallions, green peppercorn sauce, duchesse potatoes and carrots vichy ($38). Pair your dinner with His and Hers cocktails ($8 each). The "His" is a play on a classic Manhattan, with rye whiskey, amaro, bitters and sparkling rose. The "Hers" is fresh and tropical, with coconut flavored rum, pineapple juice, house made grenadine and sparkling rose. Each table will also receive a small box of house made chocolates. If you're lucky, yours will also contain an invitation to return for a dinner for two ($100 value) or an invitation to return for a round of drinks on the house.
Max Brenner (1500 Walnut St.; 215-344-8150)
Call it a no-brainer, chocolate Fondue for Two is for everyone on the 14th! It's both romantic and perfect for sharing with your girls, and also serves as a big ol' pot of love for one. This day was meant for dipping tutti fruit waffle, chocolate sponge cake, banana tempura, chocolate bark, fresh fruit and marshmallows.
If you're not driving, enjoy one or more of these decadent cocktails: Chocolate Martini (milk and white chocolate, Absolut Vanilla and creme de cacao, garnished with a chocolate-dipped strawberry $12.95), Intoxi-Cake (cake flavored vodka and Frangelico in your choice of milk with dark or white chocolate $12.50), Tiramisu (Kahlua, french brandy, fresh brewed espresso and milk $12.50), Max's White Russian (Absolut Vodka, Kahlua and white chocolate served on the rocks $12.95), or Satisfaction Guaranteed (Castries peanut liqueur, caramel liqueur and milk chocolate $13.50).
Square 1682 (121 S. 17th St.; 215-563-5008)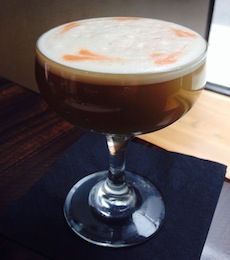 The four-course, prix fixe dinner with dessert doesn't even try to hide its inventions ($59 per person). Look for oysters in the second course, figs in the third and an ending called "Chocolate Three Way." Optional additions are available within each course, as well as an additional mid-course option.
As for a beverage, while most of us might not think to look to a children's book for cocktail inspiration, Lead Bartender Chauncey Scates is keyed into what people want, and has created the Mr. Slugworth for you to share with your love or to love all by yourself. Served "up," it is made with Zacapa, Carpano Antica Sweet Vermouth, Creme de Cacao, Yards Love Stout, Szechuan peppercorn syrup and Bittermen's Xocolatl mole bitters ($12).
Cuba Libre (10 S 2nd St.; 215-627-0666)
Oysters make an appearance on this special three-course menu-for-two titled "Your Cuban Love Story." Other delicious options include Guava BBQ Ribs, Suntanned Salmon, and Spinach and Manchego Buñuelos. Choose two appetizers, two entrees (or share the Miami Spiced Bouillabaisse as your main) and two desserts ($80 per couple). Consider coupling your meal with a Passion Fruit Mojito to keep in theme.
Sutton's Parlor (40 S 19th St.; 215-800-1217)
This Valentine's Day could be extra special with dinner at Sutton's Parlor. Table side preparation paired with special cocktails and wines from the bar's upcoming new menu will make this an evening you won't soon forget. The $45, four-course menu will feature dishes like Classic Caesar Salad, Steak Diane, and Bananas Foster, all prepared table side. You can see the full menu here, and then make reservations via OpenTable.

Redwood (340 South St.; 215-238-1512)
Why limit your Valentine's Day to just one night? Redwood is offering sweethearts three special dinner entrees on Fri., Feb. 14, as well as a 30 percent discount on bottles of wine (more than 100 to choose from). In addition to that, on both Friday and Saturday, the bar will be running a $15 bottomless mix and match special on red sangria, white sangria, mimosas and bloody Marys from 11:30 AM - 4 PM; free live jazz from 1 - 5 PM; and happy hour from 5 - 7 PM.
Cooperage (123 S 7th St.; 215-226-2667)
Cooperage is also offering a four-course prix fixe menu over two nights. On both Fri., Feb 14 and Sat., Feb 15, you can choose from starters like Italian Wedding Soup or Shrimp Ceviche, appetizers including Red Mussels or Raspberry Salad, entrees of Liguini, Chicken Parmesan, or Rib Eye Steak, and decadent desserts including Flan, Fresh Berries, or Chocolate Pot de Creme. For only $35 per person, you'll have a delicious meal and money left over for some flowers or maybe those little chalky candies.
South Philly Tap Room (1509 Mifflin St.; 215-271-7787)
Starting Mon., Feb 10, take your date out for breakfast and dinner in one at South Philly Tap Room. $60 per couple includes a four course meal starting with a Fruity Pebble Bar, moving on to Shrimp & Grits, a main course of Steak & Eggs, and finishing with Banana Bread Pancakes. An opptional drink pairing is available for $15 per person. Drink menu is paired with each course respectively and includes cava, pear vodka, St. Germain, then Allagash White, followed by Firestone Walkder DBA, and finally Draft cider, Jim Beam, honey, bitters. This menu is served from 5-10 PM, on Feb 10-Feb 15. Reservations are required for this menu and can be made by emailing info@southphiladelphiataproom.com.
1 Tippling Place (2006 Chestnut St.; 215-665-0456)
From Tues., Feb. 11 - Sun., Feb. 16, the Center City cocktail lounge and living room will offer guests specials on Raspberry Bellinis, Bleeding Heart cocktails, splits of champagne served with Godiva chocolates, cheese fondue for two, chocolate espresso cake, and more.
City Tap House (3925 Walnut St.; 215-662-0105)
Absence does not make the heart grow fonder. But beer does. That's why University City's City Tap House is celebrating Valentine's Day with a lavish, five-course beer pairing dinner featuring the highly coveted and ultra-rare brews from California's Russian River Brewing Company on Sun., Feb. 16. The $90 per person menu includes Ceviche, corvina with grapefruit, chiles and plantain, paired with Blind Pig IPA; "Waldorf" Salad of celery leaves, grape coulis, honeycrisp apple, walnut dressing and crispy chicken skin, paired with Damnation; Duck Steamed Buns, pulled duck confit with pickled cherry slaw, paired with Supplication; Roast Lamb Rib with whipped gorgonzola and black olive, smoked oyster mushroom and currant reduction, paired with Consecration; and Neapolitan with goat cheese whipped cream, caramelized banana, crispy pancetta and puff pastry, paired with Temptation. Sorry, no Pliny the Younger.
Ela (627 S 3rd St.; 267-687-8512)
Top Chef alum Jason Cichonski is bringing in his homie Scott Schroeder, chef at South Philadelphia Tap Room and American Sardine Bar, for a "bromantical" collaboration dinner. Guests can choose either a three- or seven-course, prix fixe dinner featuring tuna crudo with cucumber, crispy sushi rice, apricot; foie gras terrine with huckleberry sorbet, hazelnuts, and sage; pekin duck tart with smoked hoisin, ginger, and japanese eggplant; and more. Dinners include complimentary pours of sparkling wine. Cost is $70 - $100 per prison. Reservations are a must.
Liberté (120 South 17th St.; 215-569-8300)
In addition to a magnifique, three-course prix fixe dinner for $59, the restaurant and lounge at Center City's Sofitel has a his and hers cocktail duo its serving on Fri., Feb. 14 - Sat., Feb. 15. For her there's the bubbly Juliet, St. Germain, pear-infused vodka, and sparkling white wine. And for him, there's Romeo, Jefferson's Bourbon, sweet vermouth, Cognac, bitters, and Benedictine aged in house for six weeks in an oak barrel.
Izumi (1601 Passyunk Ave.; 215-271-1222)
For those not down with fake Hallmark holidays, Izumi is hosting a post-Valentine's Day maki making demo with chef-owner Corey Baver. Izumi's crack crew of sushi aces will hop from table to table to provide hands-on instructions for twisting up nori-wrapped sushi rolls. Guest are encouraged to BYOB. Cost is $50 per person. Reservations are a must.
Varalli (231 S Broad St.; 215-546-6800)
Another restaurant offering up a weekend of love is Varalli. Special additions like Crispy Baby Calamari and Local Mushroom Rissotto will be on the menu on both Friday and Saturday night. Dinner will also be accompanied by live jazz performed by Gerald Benson & Company each night. Other Chef additions include Drunken Kiss Oysters, Pepper Encrusted Filet Mignon, Colorado 'Heart' Lamb Chops, and Chocolate Olive Oil Cake. A complimentary long-stemmed rose will also be delivered to each table for an added touch of love.
Perch Pub (1345 Locust St.; 215-546-4090)
Nothing says "I love you" like craft beer. Perch Pub is hosting Love Bites & Beer Flights on both the 14th and the 15th. For $55 per couple, you and your snugglebunny can choose four plates to share which are accompanied by two pours of a craft beer pairing. Dishes include Chicken Liver Mousse paired with Oskar Blues Old Chub, Drunken Kiss Oysters paired with Stillwater Cellar Door, a Valentine Salad paired with Dogfish Head Namaste, and more. Dessert and a long-stemmed rose are included.
Estia (1405-07 Locust St.; 215-735-7700)
A four-course prix fixe menu featuring the flavors of Greece, with specialties like Astakomakaronada (one pound lobster served over linguine with fresh tomatoes, shallots, white wine, lobster stick, basil and shaved feta) Arni Paidakia (Lamb chops marinated for three days in olive oil, lemon, and fresh herbs served with roasted potatoes and tzatziki), and Loukoumades (fried dough puffs with Greek honey, almonds and vanilla gelato $70 per person). Ask your server for beverage recommendations.
Fork (306 Market St.; 215-625-6425)
Oysters make an appearance, not once, but twice on one of the most robust four course prix fixe menus in Philly. Choose from one of: six starters, two hand-made pastas, seven mains, and three desserts ($85 per person). Your server can help you pair your fare with beer or wine, or a cocktail from the holy trinity of bubbly, citrus and spirituous.
Supper (926 South St.; 215-592-8180)
If a four-course prix fixe menu could have a sexy accent, it would be this one. American with a hit of French and Italian, find goodies such as Grilled Beef Heart Crostini with tallow butter, horseradish, parsley and capers; Red Beet Salad with pickled hearts, goat milk ricotta, pistachio and toasts; Pan Roasted Halibut with black bread gnocchi, smoked oyster cream, cucumber, shallot and lemon; and Red Velvet Mousse with strawberry, cream cheese and rose petals ($69 per person). Check-out the delicious cocktails too, created by beverage director Tara Przybyszewski.
Avance (1523 Walnut St.; 215-405-0700)
Remember Le Bec Fin? Well, forget it. Avance took its place (literally), and transformed the dining room to reflect Chef Justin Bogle's progressive American cuisine. His special five-course Valentine's Day tasting menu includes silky smooth foie gras; delicious dungeness crab; and mackerel dressed with beets, dill and horseradish. Finish with a dark chocolate dessert ($94 per person). You may also want to try the "You Should Be Kissed And Often" ($13). See the cocktail menu for what's in it, or choose something else equally delightful, such as one of ten different Rose Champagnes or a Chateauneuf du Pape, red or white.
Ristorante Panorama (14 N Front St.; 215-922-7800)
From Sat., Feb. 8 - Sun., Feb. 16, the Old City restaurant and wine bar will offer Valentine's Day packages starting at $80 per couple. Dinner includes two appetizers, entrees and desserts, plus two complimentary glasses of sparkling wine. Hotel packages, starting at $209 per couple, include the dinner for two, an overnight room, and champagne and chocolate covered strawberries upon arrival.
Strangelove's (216 S. 11th St.)
Strangelove's is spending Valentine's Day with some special brews from Maine's Oxbow Beer. Featured drafts include Farmhouse Pale, Grizacca, Space Cowboy and Loretta.

Del Frisco's Double Eagle Steakhouse (1426 Chestnut St.; 215-246-0533)
Sure, taking your sweetie out for Del Frisco's Valentine's Day special, an 8 oz. filet mignon and an 8 oz. lobster tail for $79, should put you in Cupid's good graces.
Rex 1516 (1516 South St.; 267-319-1366)
South Street's Southern-inspired comfort specialists are serving a special menu that includes pear bruschetta, blackened skate wing, pappardelle duck bolognese and a chocolate tasting. For your drinking pleasure, the bar will be turning out three specialty cocktails, including Jack Rose, apple brandy, rye, lemon and housemade Grenadine, Deep Royale, Mum's Brut rose and Creme De Framboise, and the Pink Squirrel, Creme De Noyaux, Creme De Cacao, and cream.
Sbraga (440 S. Broad St.; 215-735-1913)
Dining alone? Not a problem. You'll have plenty of company at the counter where you can watch the kitchen at work as you dine on expertly prepared dishes from an ever changing menu influenced by season and availability, while sipping on a Mezcal Old Fashioned, if you're feeling the bitters, or something else from their extensive beverage program. Why not pay a little a little extra for a pairing? Treat yo self!
Photos: Flickr user epw; Square 1682
Tags:
Cocktails
,
Dinner
,
Holiday
,
Spirits
,
Wine
Recent Articles

Feedback
How are we doing? Tell us what you like or don't like and how we can improve. We would love to hear your thoughts!