Rock Out on the River at Dave & Buster's Secret Dockside Bar This Summer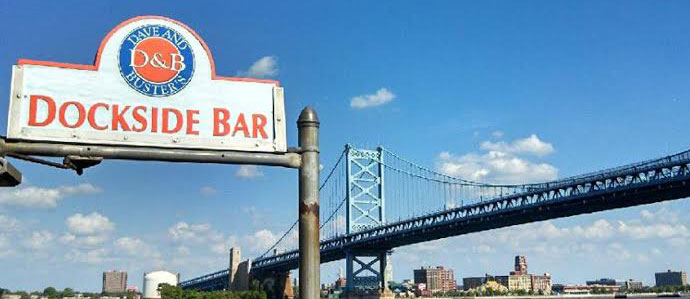 Everyone knows Dave & Buster's has some of the best games in town, but did you know there are live music shows every Friday and Saturday at their Dockside Bar?
You would never be able to find it if you didn't know it was there. The entrance is unmarked next to the Hibachi restaurant entrance in the parking garage.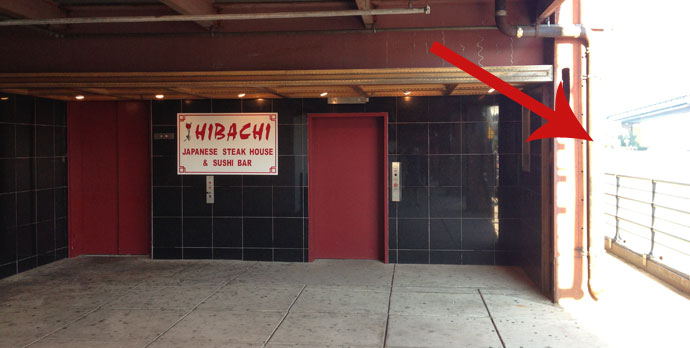 Don't worry, you're going the right way.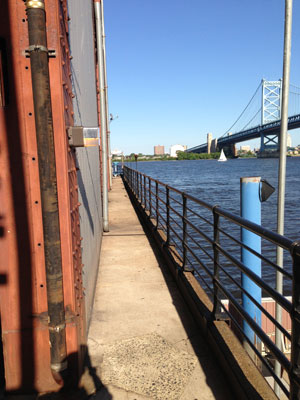 Relax by the river while enjoying some rocking tunes this summer. The Dockside Bar sits above the waters of the Delaware River with a great view of the Ben Franklin Bridge.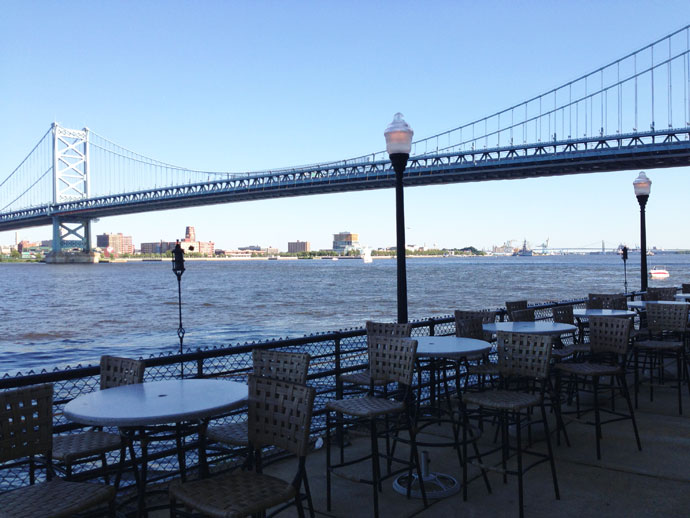 Specialties of the Dockside Bar include grilled summer favorites like hamburgers, hot dogs, and grilled chicken sandwiches and rotating seasonal draft beers. This is one venue where you'll want to arrive early and stay late.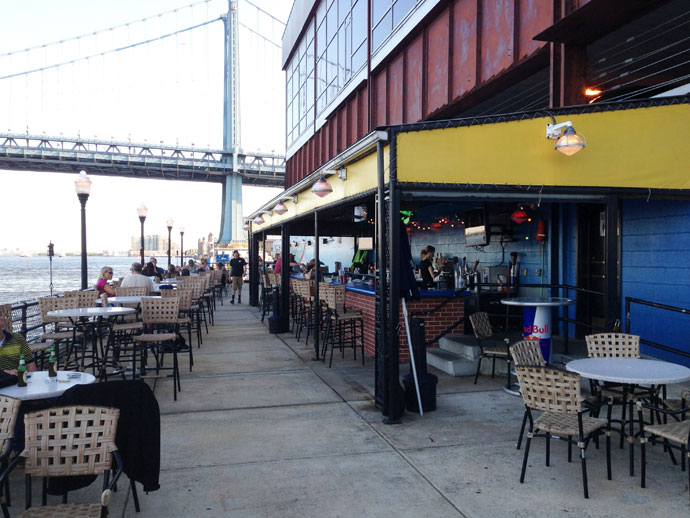 The venue is only open on Friday and Saturdays during the summer and the next big show to rock the dock is Saturday, July 12. Tickets for this, and most shows, are $10 and are open to all ages. Doors open at 6 PM, with things kicking off around 7 PM. Gravity Given Productions, Forward Productions, and Exponent Entertainment present:
Milton

Shinobi Ninja

Rich Quick

Racket Boys

Molly Rhythm
and Astronauts Really Fly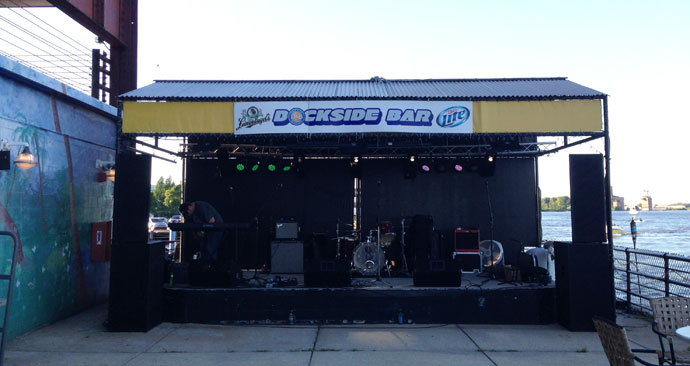 Summer Show Schedule:
July 19 - Working Class Vilians, Shadowplay, Les Racquet
July 25 - Plantation, Something Wild, Pattern Crash, Glim Dropper, Roxy Rollz, Baby Diaz
July 26 - Bong Hits for Jesus, The Jawn, Still Moon, Universal Funk Order, Midnight Mosaic, Aquatic Ape Theory
Aug 1 - LoveCartel, Paige Allbritton, Skeleton Frames, The Strange Heat, Lost Romance
Aug 2 - Charetta, Flesh Engine, Pravda, Ketosis, Ratfarm
Aug 8 - Kings and Comrades, Native Maze, Suburban Sensi
Aug 16 - Dry Reef, Overcoming Gravity, Stone, Minshara, Ju-Taun, Blackrue
Aug 22 - Next To None (ft. Max Portnoy, son of Mike Portnoy), Dead:Stop, Siravo, Makaira, Kill Bad Radio, True Will
Aug 23 - An Honest Year, Rivers Monroe, Sonnder, Awaking Mercury, Could've Been Kings
Sep 6 - End of Summer Music Festival
Event Date: 07/12,07/19,07/25,07/26,08/01,08/02,08/08,08/16,08/22,08/23,09/06
Event Time: 6 PM
Location: Dave & Buster's Dockside Bar
Price: $10
Type: Beer,Food,Music,Outdoor Seating
Website: www.facebook.com/dnbdockside/events

Tags:
Beer
,
Food
,
Music
,
Outdoor Seating
Recent Articles

Feedback
How are we doing? Tell us what you like or don't like and how we can improve. We would love to hear your thoughts!