Behind the Bar: Aaron Deary of Suraya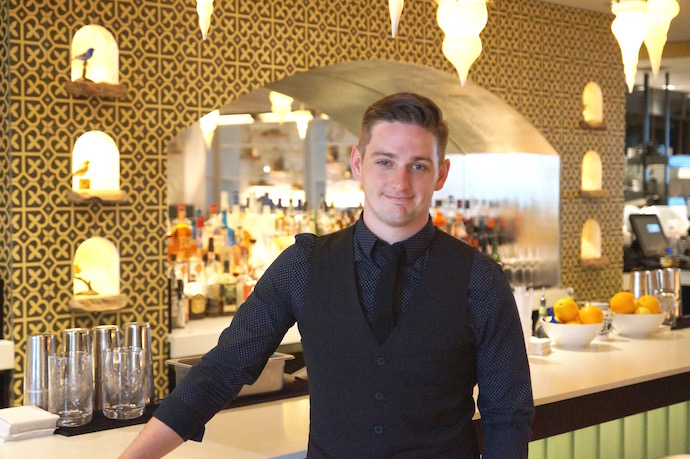 This time on
Behind the Bar
, we spoke to
Aaron Deary
of
Suraya
, Fishtown's newest hotspot. Deary, who has been the bar manager at Suraya since its opening in November 2017 and previously spent two years behind the bar at
ROOT restaurant & wine bar
, was born in Derry, Ireland and moved to Philadelphia five years ago. We chatted about milk punches, where he likes to fish, and what he really thinks of frosé.
Drink Philly (DP): Tell me a little bit about the place.
Aaron Deary (AD): Suraya is a Lebanese-inspired restaurant with a lot of meaning behind it. The name comes from the owners' [brother and sister Roland Kassis and Nathalie Richan] grandmother, and this was a restaurant they wanted to do for a long time. It's a culmination of a lot of things - mostly Lebanese cuisine but with a modern American twist, especially in the cocktail program.
DP: Have you bartended elsewhere?
AD: ROOT, and before that, I was at Vesper. Before that, mostly Irish bars.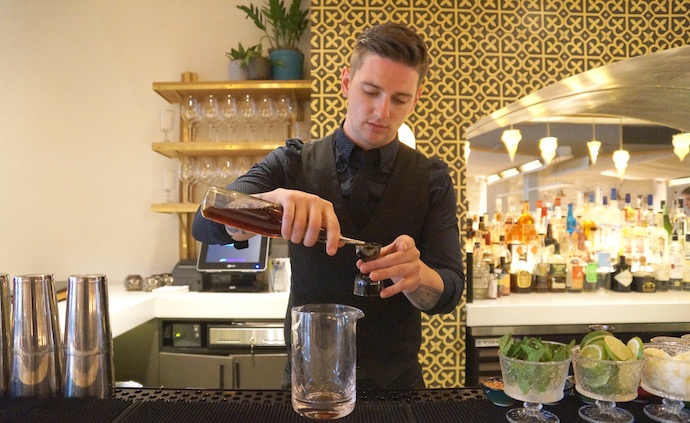 DP: What's trendy right now?
AD: Milk punches or any sorts of clarified cocktails.
DP: What are some trends you wish would die?
AD: Frosé.
DP: Any predictions about where the industry might go next?
AD: Irish whiskey is making a comeback - ones like Teeling. They're using different casks finishes and different mash builds, so you'll see Irish Whiskey with more character and not just that mellow, smooth cereal flavor you're used to.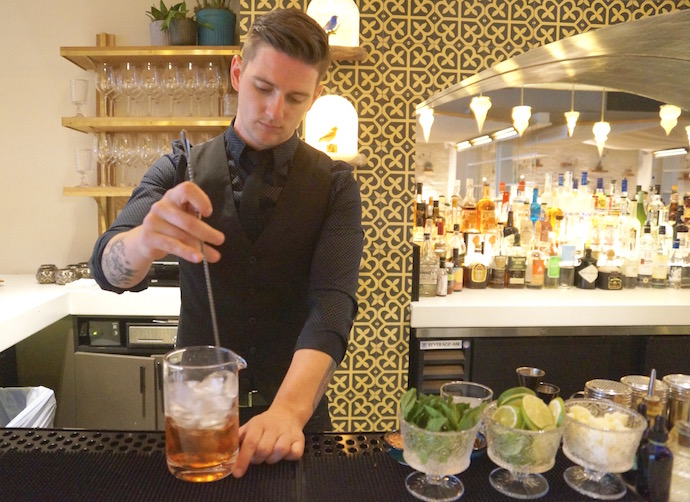 DP: One unexpected fact about you?
AD: I enjoy fishing, anywhere I can. The most beautiful places I've fished so far is Key West or the Gulf Coast.
DP: Favorite beer?
DP: Favorite liquor?
AD: Rum, to work with and to drink, especially the funky ones.
DP: Favorite cocktail?
AD: Boulevardier [a Negroni variation made with whiskey].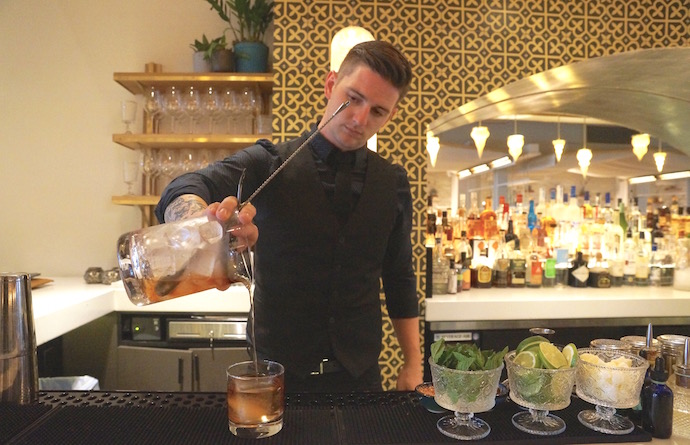 DP: What's your favorite kind of customer?
AD: Anyone who's willing to dive right in, doesn't have too many restrictions, and lets me lead them into what they should be eating or drinking based on their preferences. If you're at my bar, ask a lot of questions.
DP: What do you think the essentials are for a good home bar?
AD: Sweet vermouth, a good bottle of gin, a cask strength bourbon, Campari or Contratto Bitter, and a bottle of green chartreuse — just because.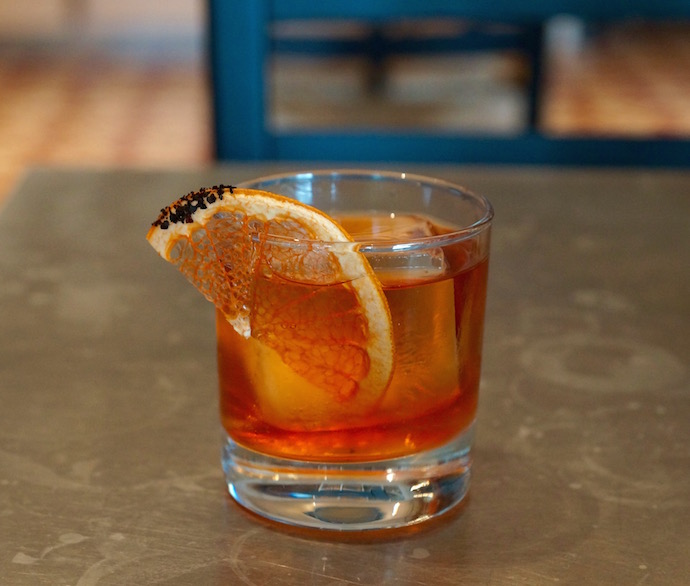 The Tempest: El Dorado 12 year rum, éclat-contratto, rhum barbancourt, chocolate bitters, urfa-vermouth
DP: Where do you go for a drink when you're not working?
AD:
Canyon at Philadelphia Distilling
for delicious cocktails and good times,
Daryl
at
Smith's
(my local spot), my man
Steve
at
Root
—and I love going to anyone at Fountain Porter for a beer and a burger.
DP: What's the secret to being a great bartender?
AD: Hospitality.
DP: If you could have a drink with any famous person, living or dead, who would it be and what would you drink?
AD: Frank Sinatra, and we'd probably end up drinking Jack Daniels. He oozes cool.
Photos via Drink Philly
Tags:
Behind the Bar
Recent Articles

Feedback
How are we doing? Tell us what you like or don't like and how we can improve. We would love to hear your thoughts!