Drink Philly's 1st Annual Holiday Cocktail Classic Recap [PHOTOS]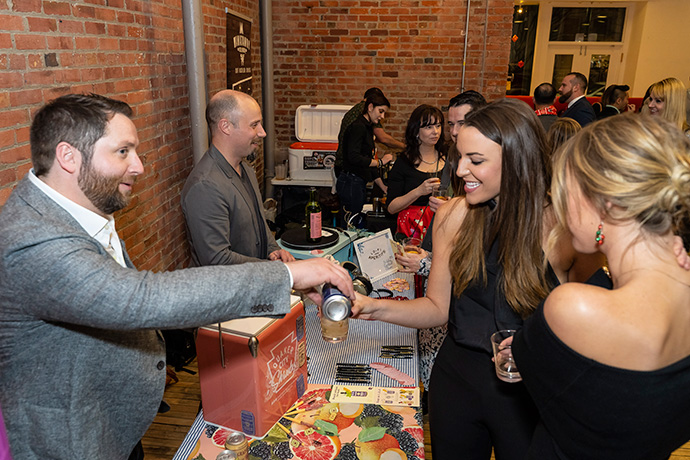 Cocktails were poured, drinks were shared, and festive memories were made at the first annual Drink Philly Holiday Cocktail Classic on Wednesday, December 19.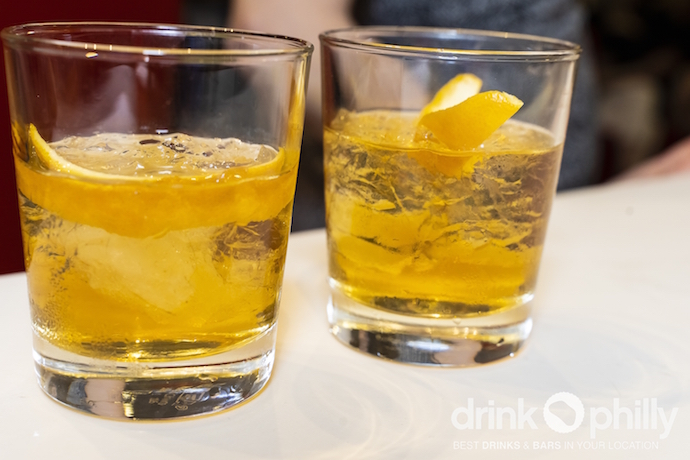 We'd like to take a moment to thank everyone who made this amazing night possible, including the Center for Architecture for providing an incredible space, our outstanding photographer Aaron Raysor, and all of the guests that attended. For the inaugural Holiday Cocktail Classic, we were thrilled with the quality of the spirits, cocktails, and the entire atmosphere.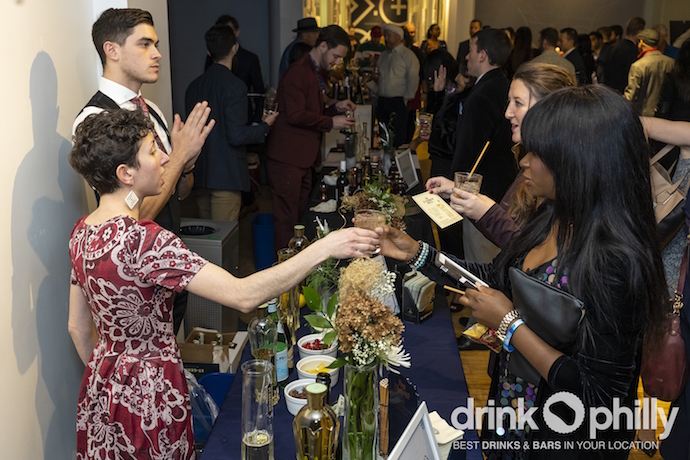 Most of all, we'd like to thank each and every brand that was a part of the event, including:
Barr Hill Gin
Bluebird Distilling
Brandywine Branch Distillers - Revivalist Spirits
Dad's Hat Rye
Dock Street Vicio Mezcal
Faber Distilling
Jefferson's Bourbon
Leblon Cachaça
Lo-Fi Apertifs
Manatawny Stillworks
New Liberty Distilling
Quaker City Shrubs
Single Prop Rum
St-Germain Elderflower Liqueur
Teeling Whiskey Co.
Wild Turkey Longbranch Bourbon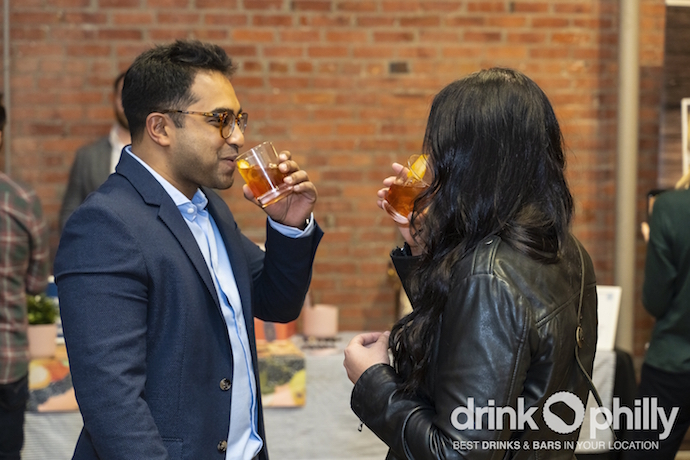 We've highlighted each of the cocktails these amazing representatives and bartenders served to the crowd, and when you're done checking out the menu, be sure to check out the full Facebook album for photos and see if you can spot yourself in any of the photos. Most importantly, from all of us at Drink Philly, we'd like to wish you a safe and happy holiday season!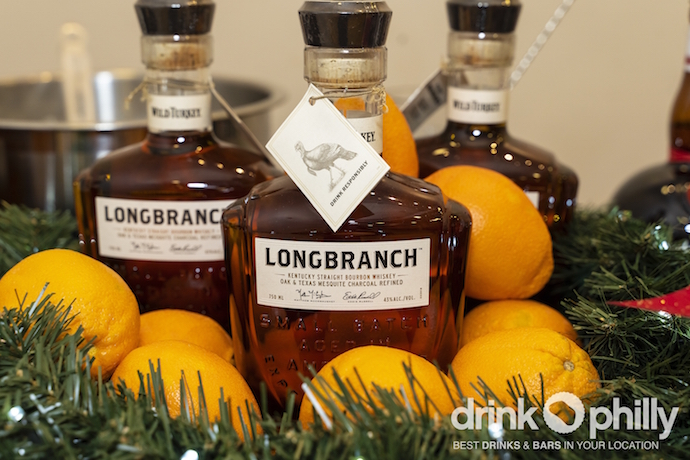 Wild Turkey: Grand Old Fashioned (Wild Turkey Longbranch Bourbon, Grand Marnier)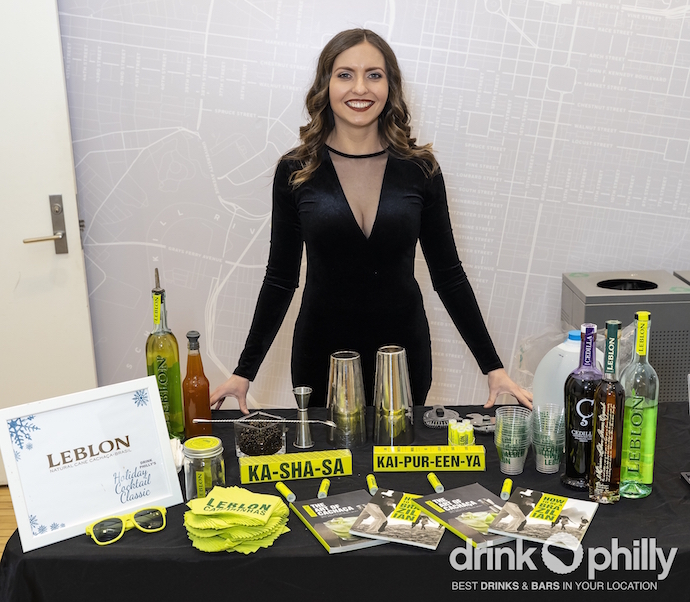 Leblon Cachaça: Not Your Papi's Papaya (papaya-coriander shrub, lemongrass-green tea infused Leblon Cachaça)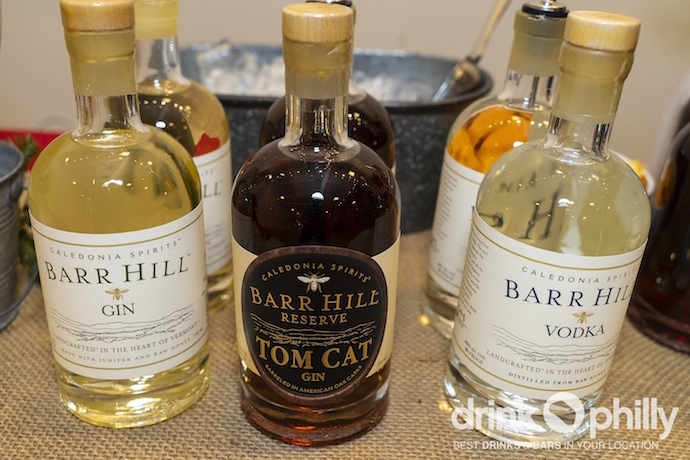 Barr Hill Gin: Tom Cat Negroni (Tom Cat Barr Hill Gin, Campari, sweet vermouth)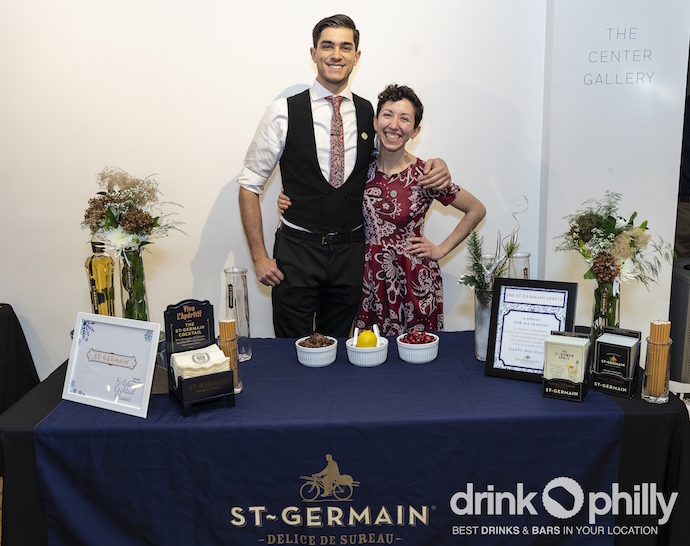 St-Germain Elderflower Liqueur: The St-Germain Cocktail (St-Germain, prosecco, club soda)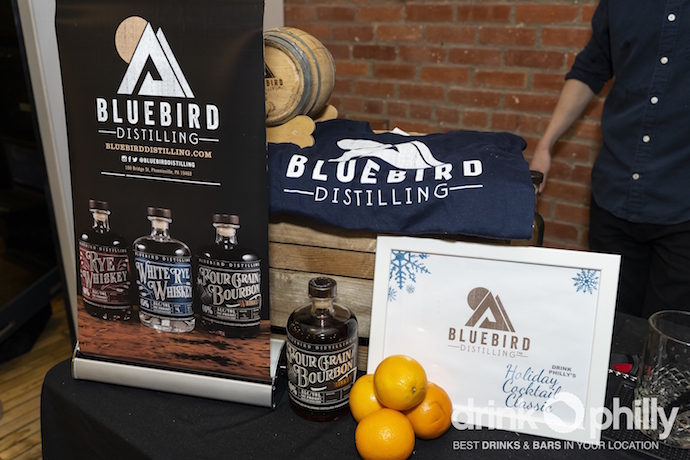 Bluebird Distilling: Talent Scout (Bluebird Grain Bourbon, curacao, orange bitters)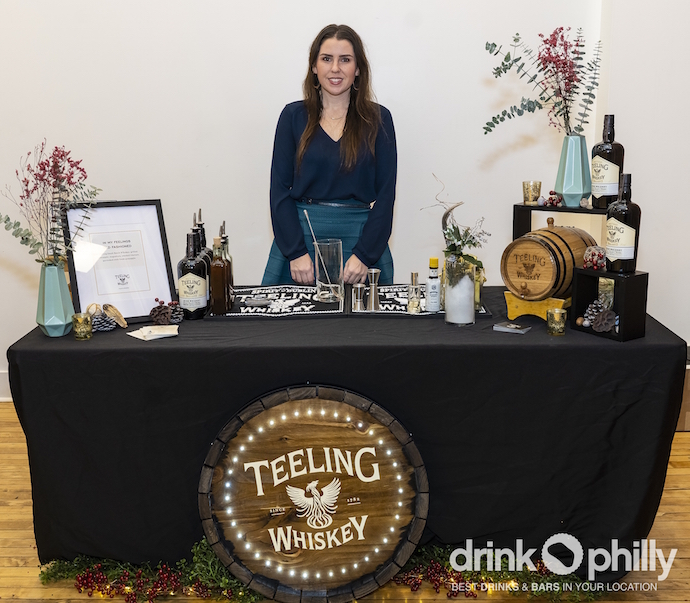 Teeling Irish Whiskey: Teeling Old Fashioned (Teeling, apple cider reduction)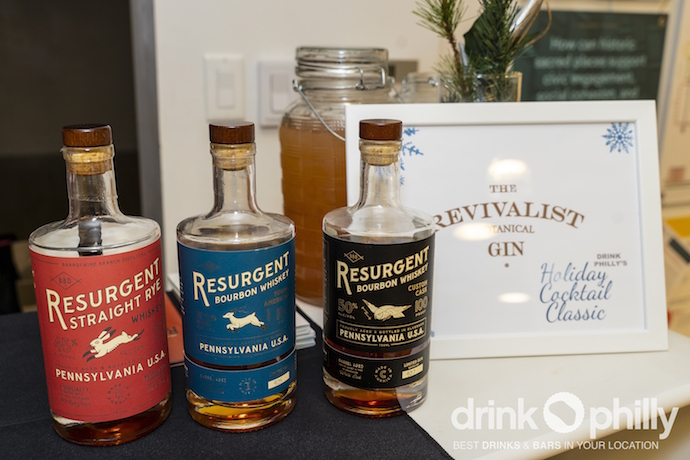 Brandywine Branch Distillery — Revivalist Gin: La Gimletta (Gin, Aperol, cucumber, lime, sugar)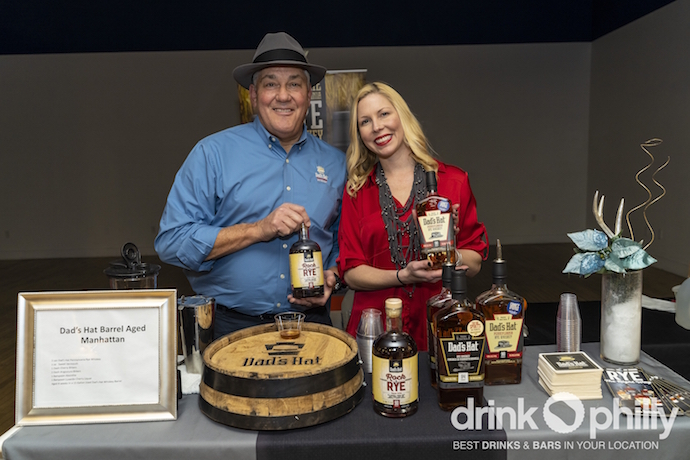 Dad's Hat Rye: Dad's Hat Rye Manhattan (Dad's Hat rye, absinthe, Luxardo, sweet vermouth, bitters)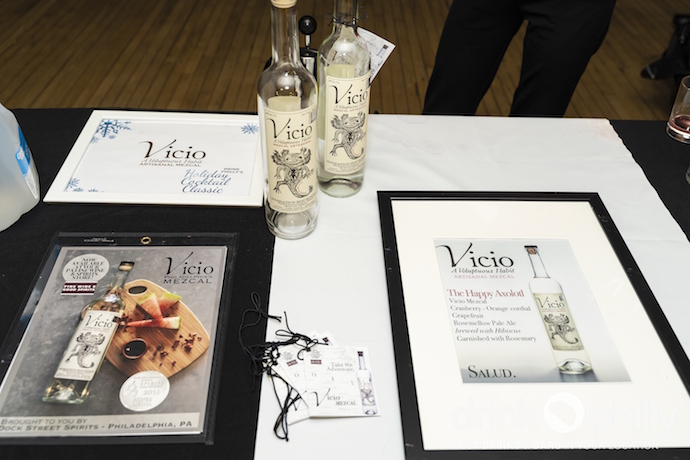 Dock Street & Vicio Mezcal: The Happy Axolotl (Vicio Mezcal, rosemellow pale ale brewed with hibiscus, cranberry-orange cordial, fresh grapefruit juice)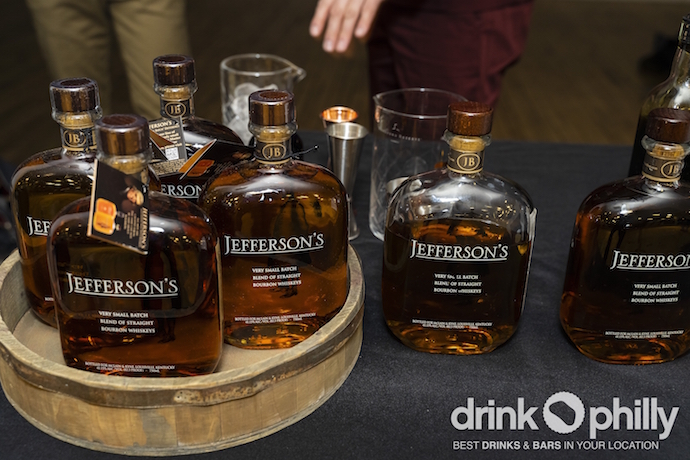 Jefferson's Bourbon: Hello Mr. President (Jefferson's Bourbon, manzanilla sherry, B&B, caramel syrup, apple bitters)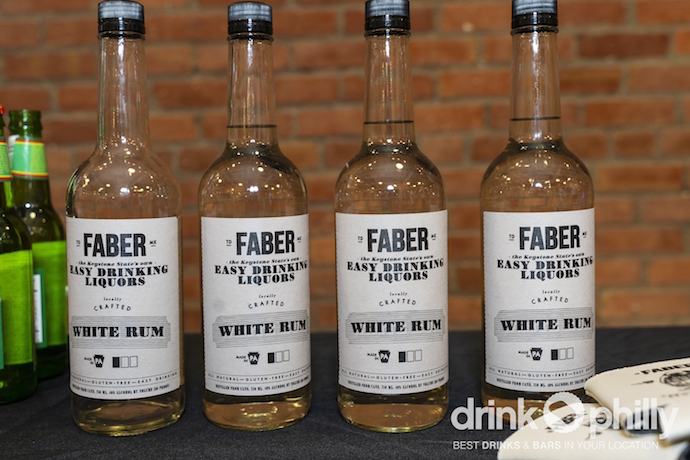 Faber Distilling: Cranberry Crush (Faber White Rum, white cranberry juice, triple sec, ginger beer)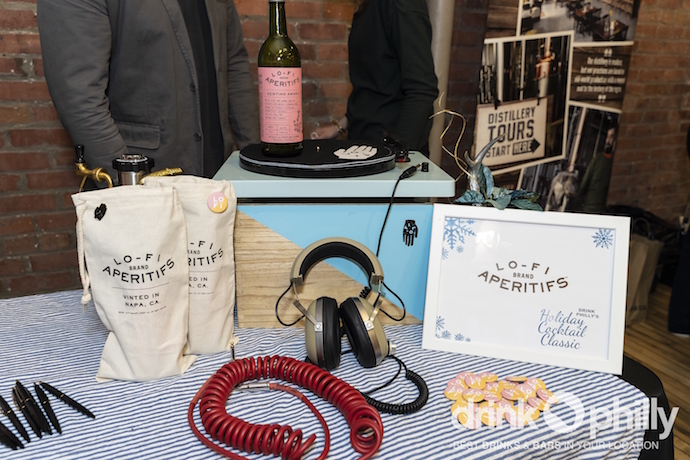 Lo-Fi Aperitifs: Amaro Spritz (Lo-Fi Gentian Amaro, sparkling wine, club soda)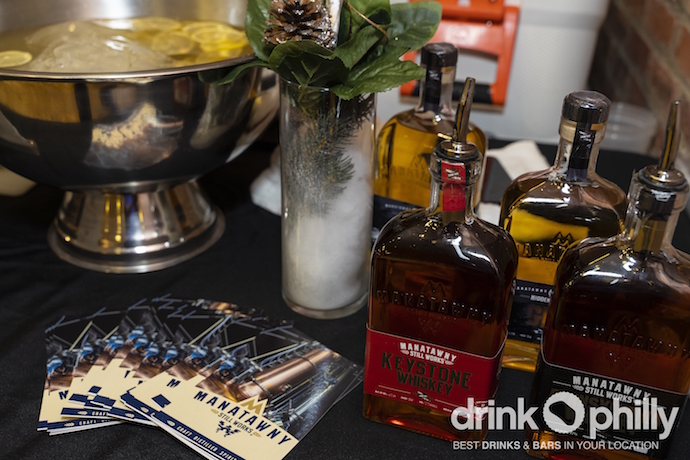 Manatawny Stillworks: Barrel-Aged Maple Old Fashioned (made with Maple Whiskey); Hidden River Gin Punch (Hidden River Gin, lemon, simple syrup, prosecco)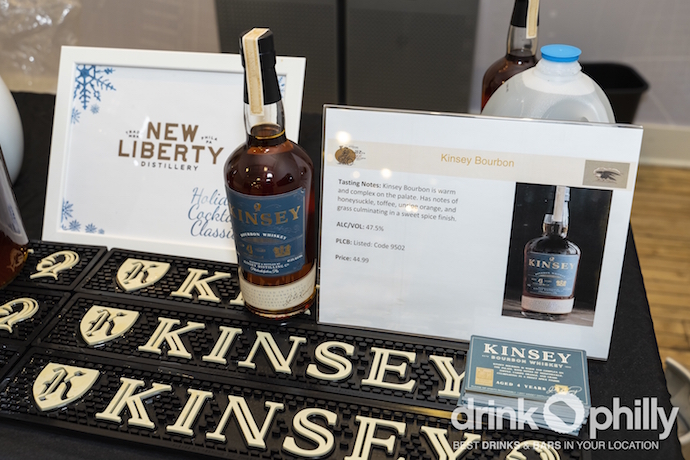 New Liberty Distillery: Old Vintage (Old Fashioned featuring Kinsey Bourbon)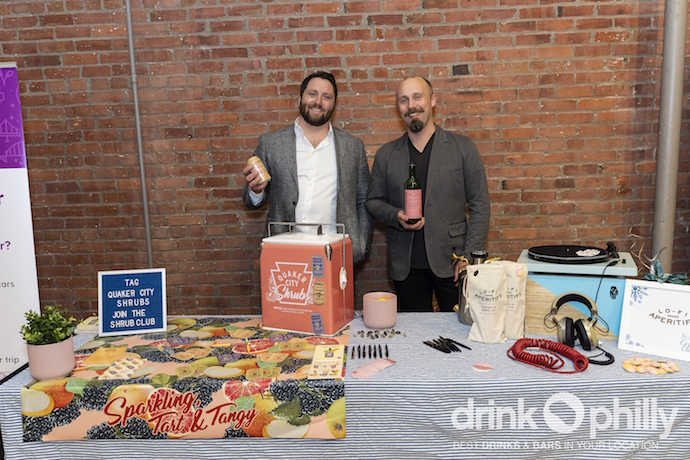 Quaker City Shrubs: Sparkling Seltzer (Grapefruit, Blackberry, & Apple flavors)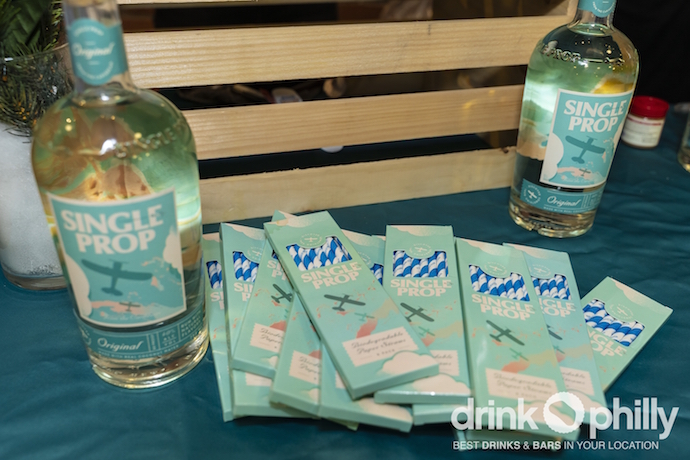 Single Prop Rum: Spiked Eggnog (Single Prop Rum, eggnog, dash of cinnamon)
Check out the full Facebook album for more photos
here
.
Photos by Aaron Raysor Photography
Tags:
Drink Philly Signature Events
,
Photos & Videos
Recent Articles

Feedback
How are we doing? Tell us what you like or don't like and how we can improve. We would love to hear your thoughts!