The Philadelphia Bar Community Remembered Katie Loeb With an Evening of Cocktails, Raffles, & Memories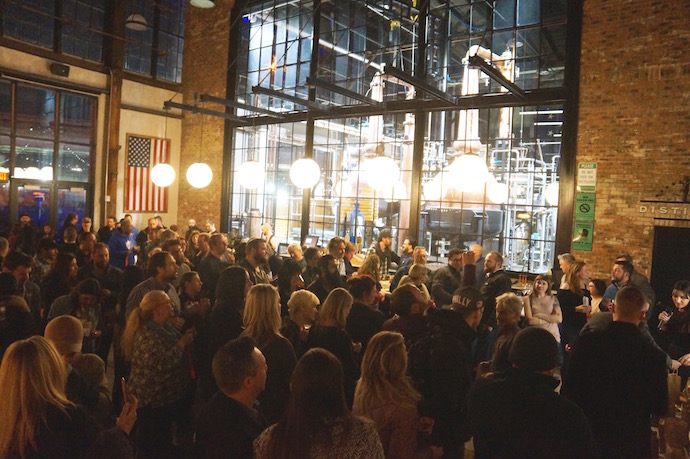 On Monday, January 28 at Philadelphia Distilling, the Philadelphia bar community came together to honor and remember Katie Loeb, the matriarch of the city's craft cocktail scene who passed away on December 8, 2018.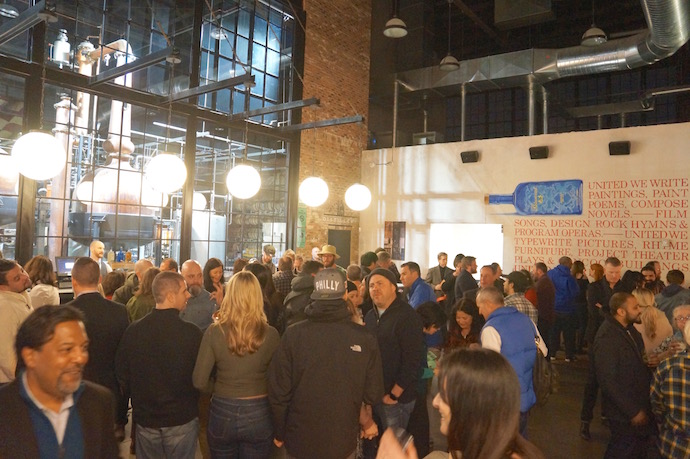 With a selection of cocktails (including some of Katie's original creations), light bites courtesy of Philadelphia Distilling's kitchen, and an incredible display of raffle prizes featuring gift baskets and offerings from both local and national spirit companies, those who knew and loved Katie celebrated her life and incredible legacy, commemorating the indelible mark she left on each and every bartender who worked with her or person who knew her.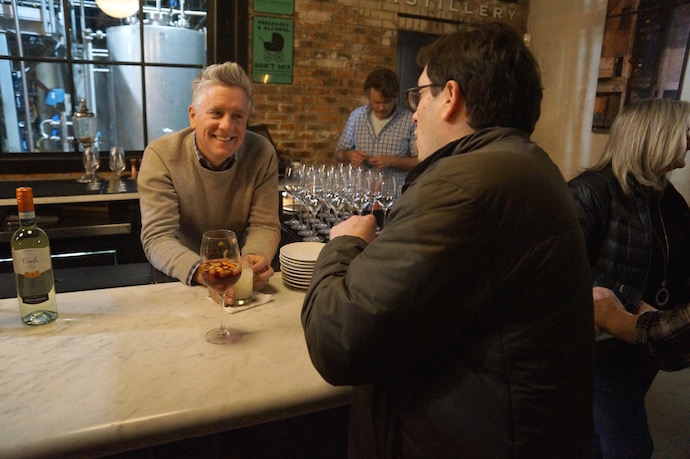 Aside donated beer and wine, many of the cocktails were made using Katie's recipes, or to evoke a specific memory — one bartender, Walker Fields, chose to honor Katie with a Hemingway Daiquiri because it was the first drink they ever made together. New Liberty Distillery's cocktail, the Dublin Sour made by Brian Dawson, was a Katie original designed for one of the local distillery's cocktail menus. While some bartenders stuck faithfully to Katie's recipes, some used the chance to innovate, like Andre Evers & Diana Ziman, who spent weeks perfecting The Romanian Dragon Slayer, a cocktail that uses takes on some of Katie's syrup recipes.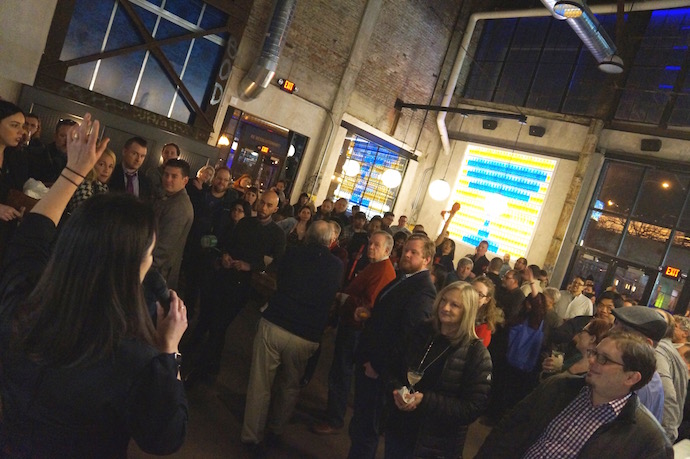 "Katie liked parties and events like this," said Meredith Maciolek, one of the event's organizers and a friend of Katie's. "Katie would have loved this party."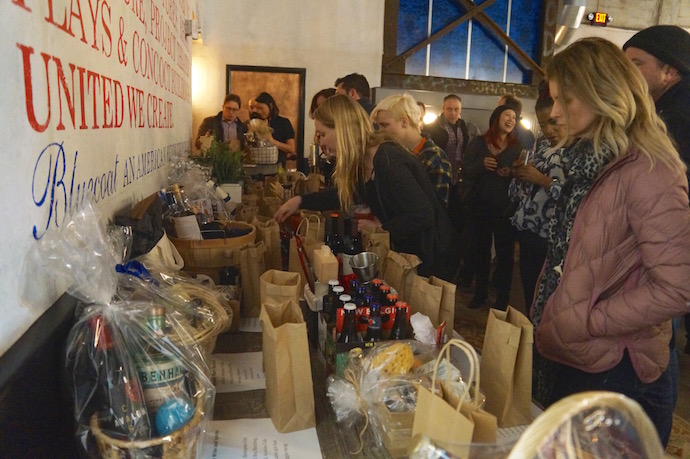 If you couldn't make it to the event or just still want to donate, Katie's GoFundMe is still active, and you can still give money to her medical bills and other costs.
Cocktails served include:
Provençal Martini, poured by Phoebe Esmon & Christian Gaal (Hendrick's Gin, Lillet Blanc, Lavender, Lemon)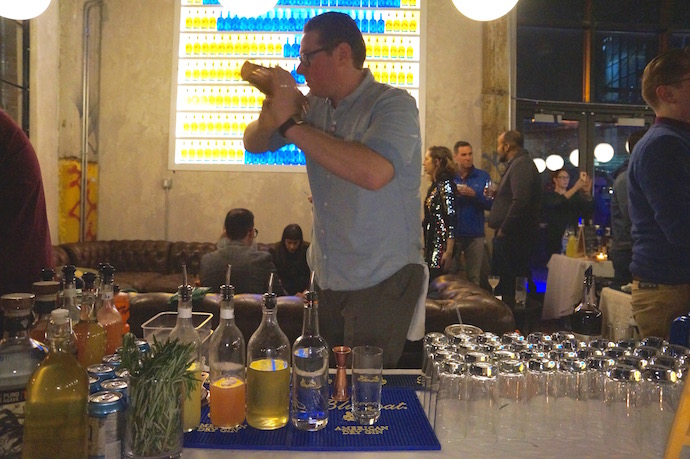 Rosemary Paloma, poured by Jesse Cornell (Espolon Blanco, Rosemary Syrup, Grapefruit + Lime, Fizzy Water)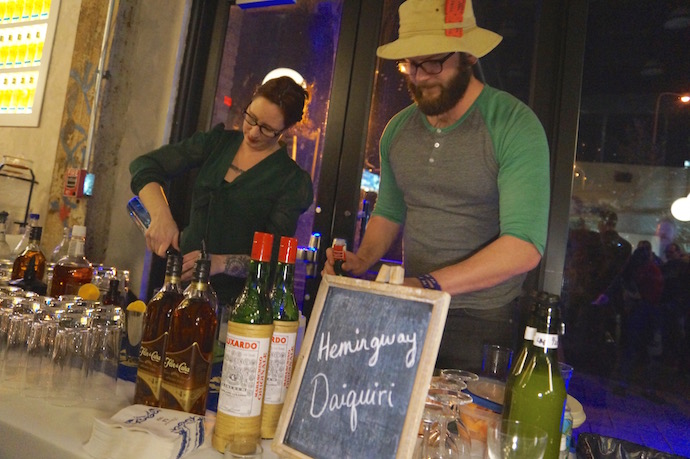 Hemingway Daiquiri, poured by Heather Derussy & Walker Fields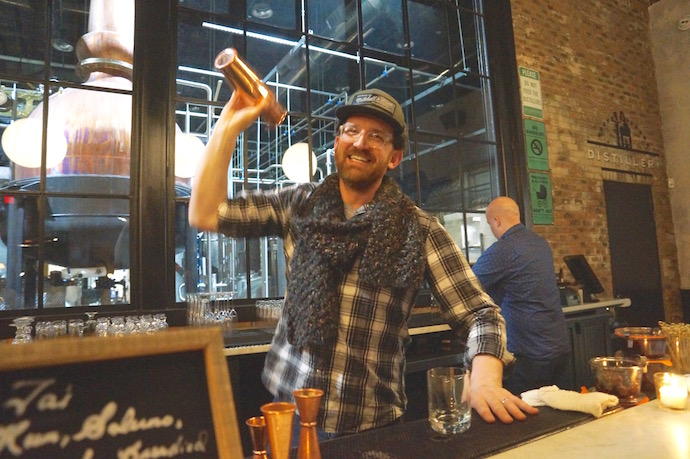 Mai Tai, poured by Justin Lingl (Cruzan solerno lime, Katie's Orgeat recipe, brandied cherries)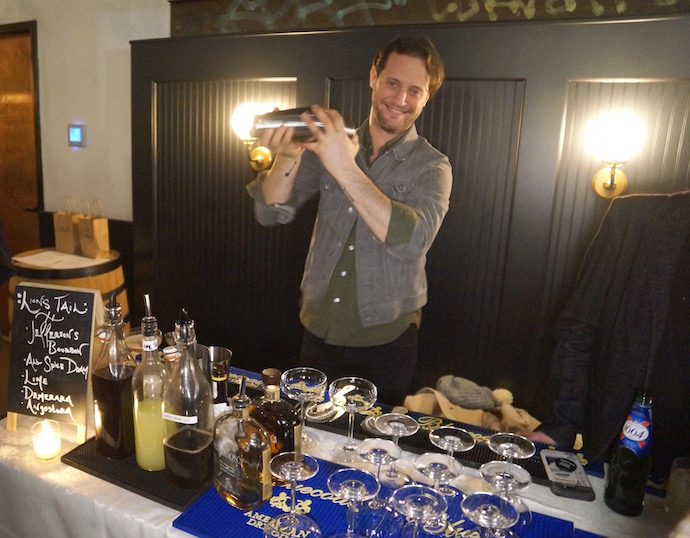 Lion's Tail, poured by Josa Lazas (Jefferson's Bourbon, All Spice Dram, Lime, Demerara, Angostura bitters)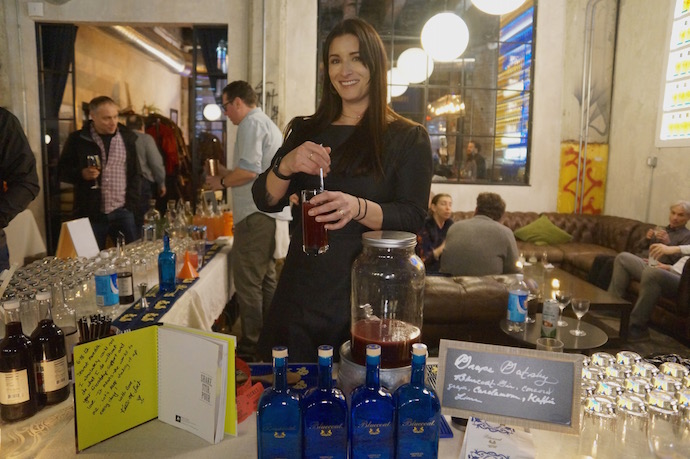 Grape Gatsby, poured by Meredith Maciolek (Bluecoat Gin, Concord Grape Juice, Cardamom, Kaffir Lime Syrup)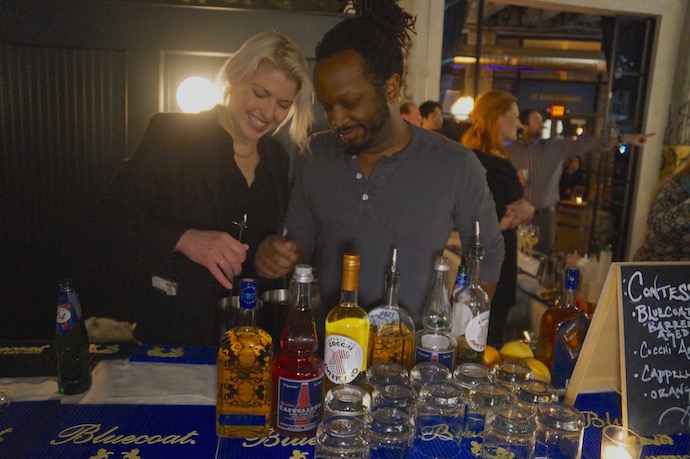 Contessa, poured by Kari Rosenfeld (Bluecoat Barrel Aged Gin, Cocchi Americano, Cappelletti, Orange Twist)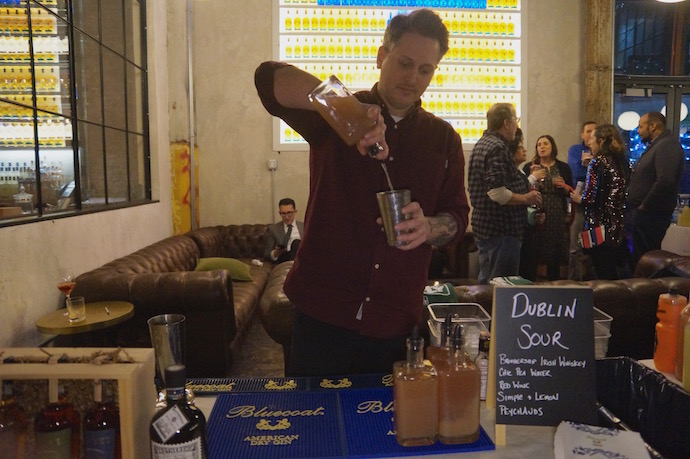 Dublin Sour, poured by Johnny Della Polla & made by Brian Dawson (Brothership Irish Whiskey, Chic Pea Water, Red Wine, Simple & Lemon, Peychauds bitters)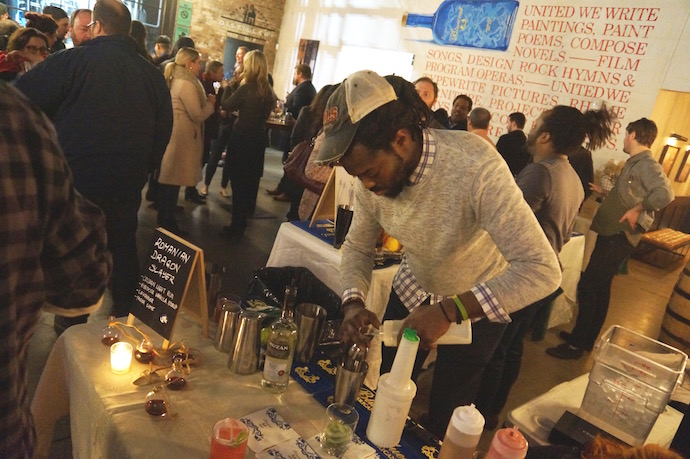 Romanian Dragon Slayer, poured by Andre Evers (Cruzan Light Rum, Hibiscus Vanilla Syrup, Lavender, Fresh Lime)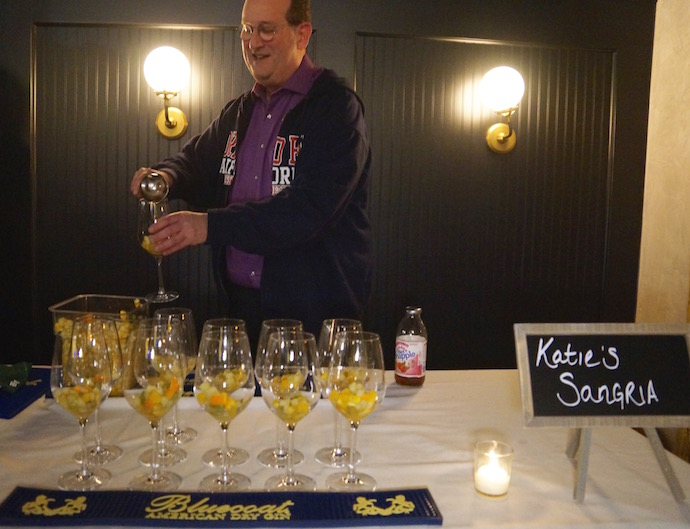 Katie's Sangria, poured by Gary Kritz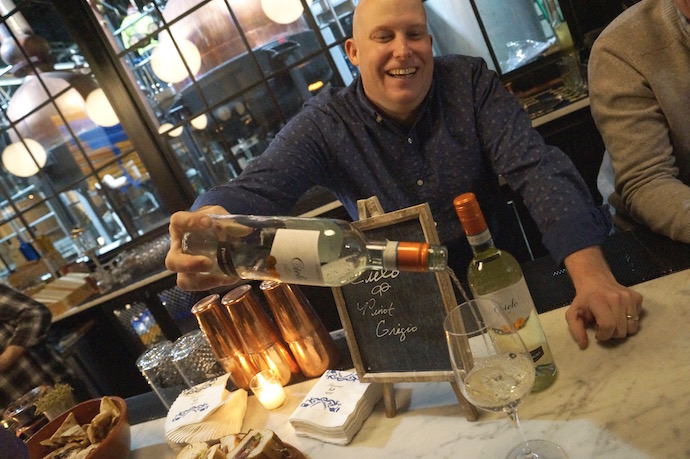 Cielo Pinot Grigio, poured by Kevin Lundell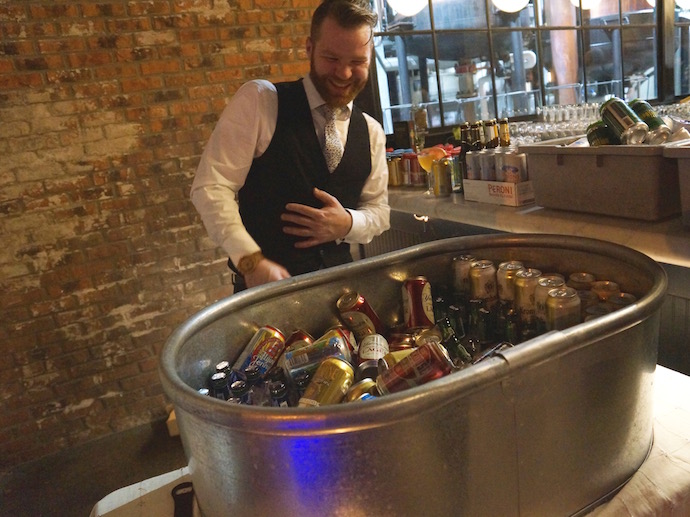 Selections from Peroni, Quaker City Shrubs, Yuengling, Kronenbourg 1664, Carlsberg, & M.I.A. Beer Company, poured by Garrett Williams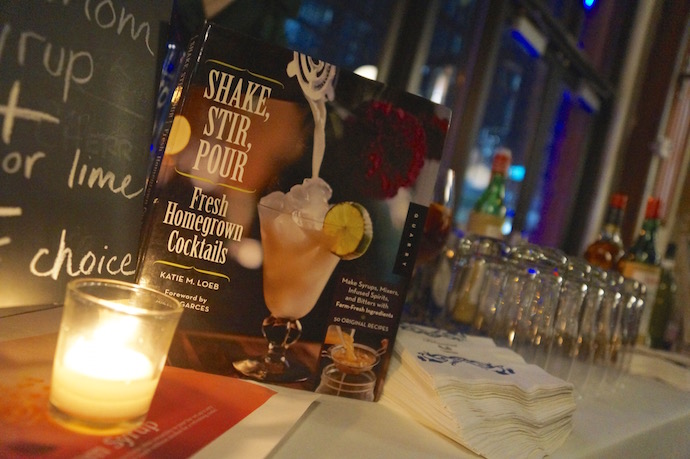 You can donate to Katie's GoFundMe here.
Photos via Drink Philly
Recent Articles

Feedback
How are we doing? Tell us what you like or don't like and how we can improve. We would love to hear your thoughts!