Condesa & El Techo: An Inside Look at Their Mexican Spirit Focused Cocktail Menus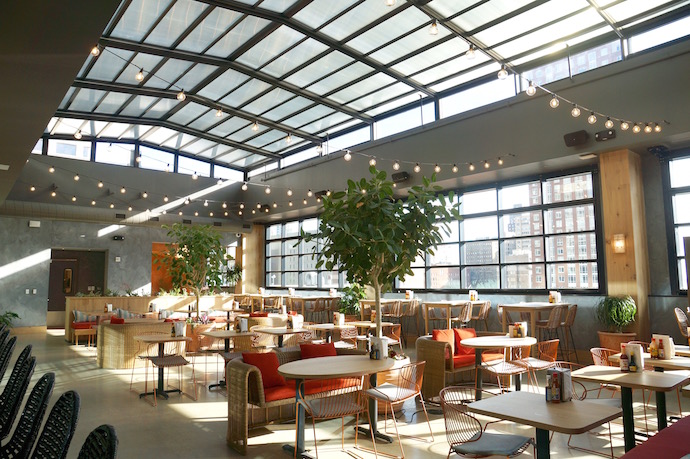 Philadelphia's Rittenhouse Square has two new destinations for tequila and mezcal lovers — Condesa and El Techo, both of which are housed in the new Pod Philly Hotel.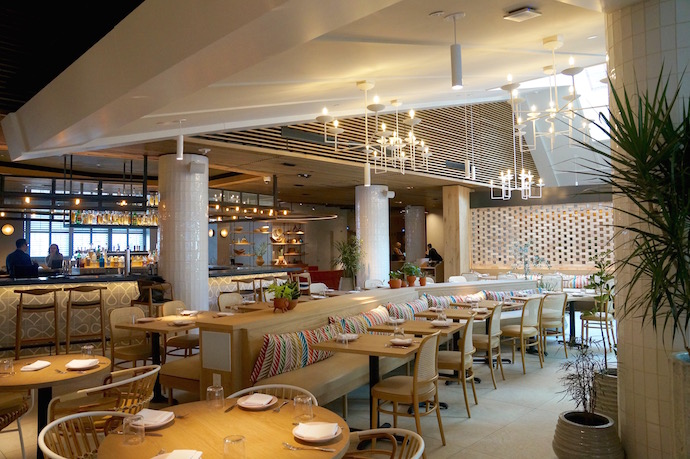 On the first floor, you can dine daily at Condesa, a Mexican concept from Defined Hospitality (the group behind Suraya, R&D, and Pizzeria Beddia) named for one of Mexico City's most bustling districts. Alongside classic Mexican fare like tacos, tostadas, and large plates like pollo asado, Condesa is offering up a Mexican spirit-based menu meant to show off the diversity of tequila, mezcal, and beyond.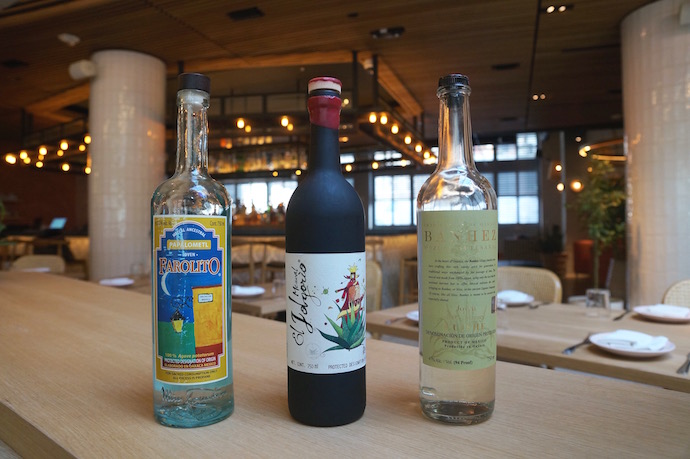 With 26 mezcal varietals and fifteen tequilas, Condesa wants to take its guests beyond margaritas and introduce them to not just different mezcals, but other Mexican spirits like raicilla (an agave spirit similar to mezcal), sotol (made from a more obscure agave varietal), and more.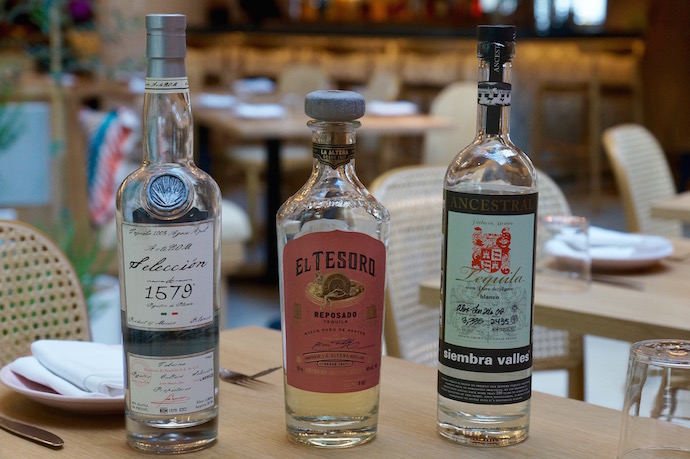 "Most places focus on tequila and then split their menus up between those varieties and relegate mezcal to the 'other' section. We are the 'other' section," says beverage manager Stephen Pressman. "We have 26 mezcals and fifteen tequilas and we're never trying to achieve the most, but just a really well curated list of things we're proud to offer."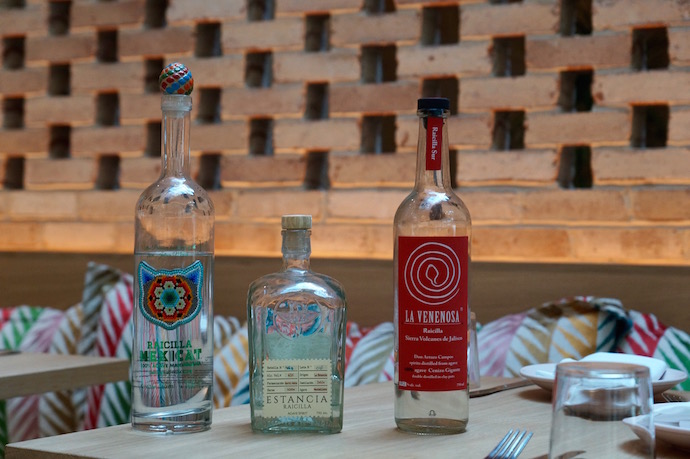 Their mezcal selection is also pretty special and curated particularly carefully by Pressman and the rest of the team; one of their favorites, Banhez, is made using family co-ops throughout Mexico. The mezcal menu is also divided into the different types of agave plants each mezcal springs from, creating a learning experience for Condesa's guests as they move through different mezcals in 1 ounce and 2 ounce pours. Condesa also does not feature any aged mezcals on their list, creating a unique and hyper-focused list.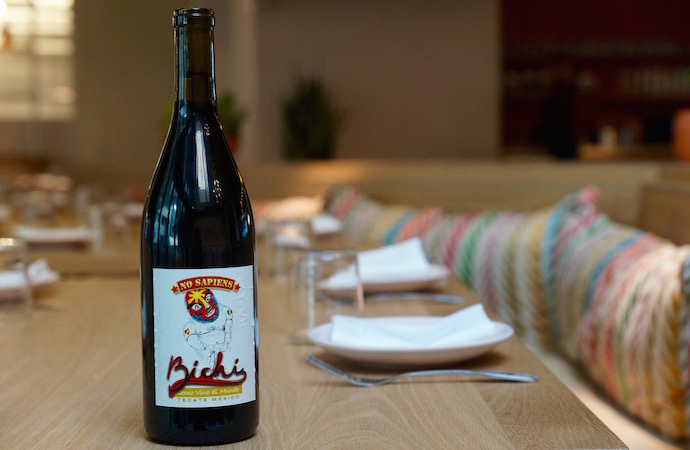 Most of the beers are Mexican and the wine list hails predominantly from Spain (with a few South American varietals from spots like Chile and Argentina thrown in), but one of the most interesting picks from the wine list is Bichi Wines' "No Sapiens" wine, made from unidentified grapes grown in Mexico. It's only sold by the bottle, and it's priced at $64.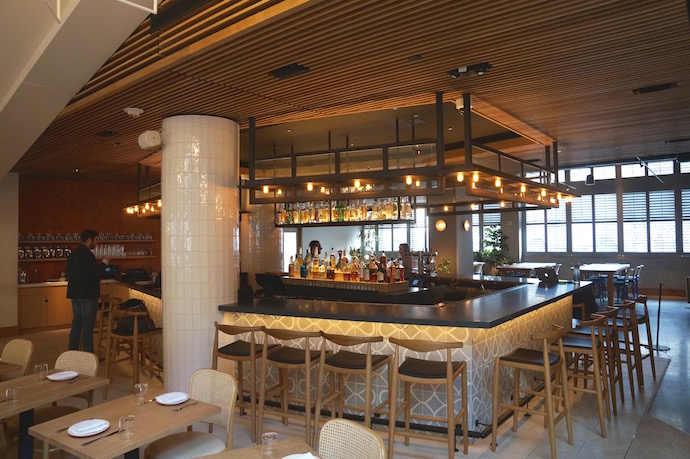 No detail went overlooked at Condesa, right down to their logo, which depicts a running rabbit and is an homage to an ancient Aztec myth. Legend says that Mayahuel, goddess of the maguey plant, birthed 400 drunken rabbits after a raucous night, feeding them with mezcal itself.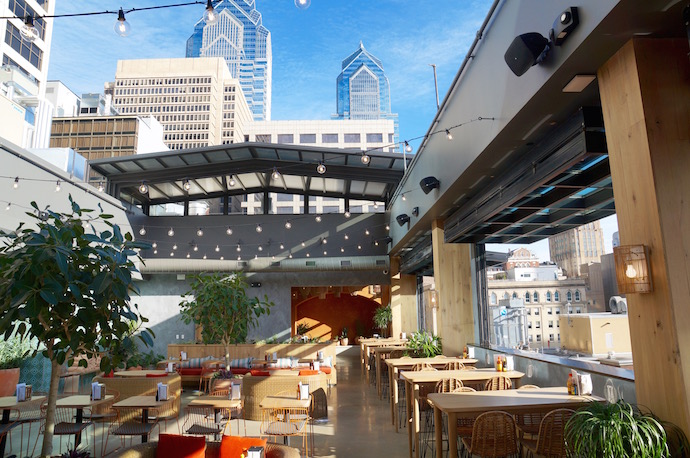 Whether you're just drinking at Condesa or enjoying a full meal, you can head upstairs for a similar yet different experience at El Techo, Pod's year-round rooftop bar.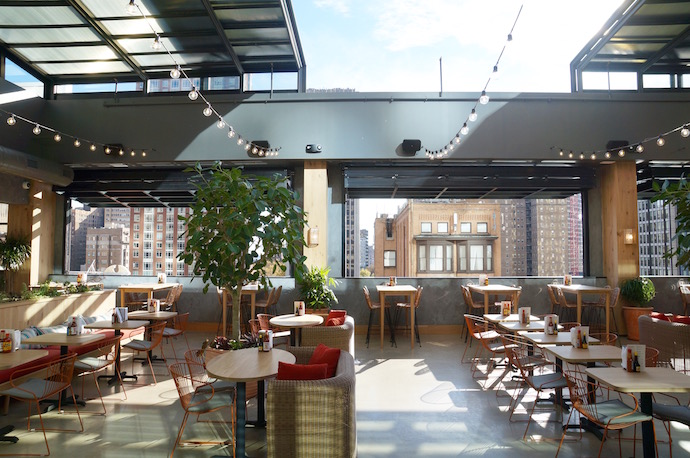 Even during the winter months, El Techo will be fully operational thanks to a clever retractable roof and window mechanism, which still allows panoramic views of the city even when it's closed.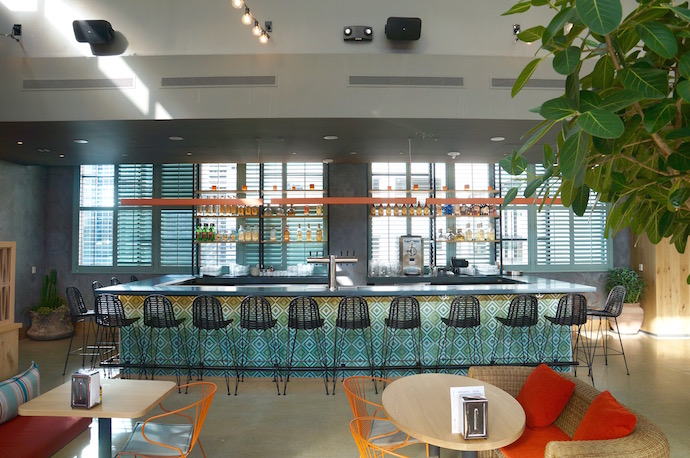 Thanks to its vibrant atmosphere, incredible views, menu of small plates & bites, and excellent cocktail list, El Techo is set to become one of Philadelphia's most popular drinking destinations. Its agave-based cocktail menu is noticeably different from Condesa's, so it's worth it to check out both places while you're in the area. They also serve 1 and 2 ounce pours of tequila and mezcal, the latter of which is accompanied by sal de gusano (worm salt) and orange slices, as well as beers and wines by the glass.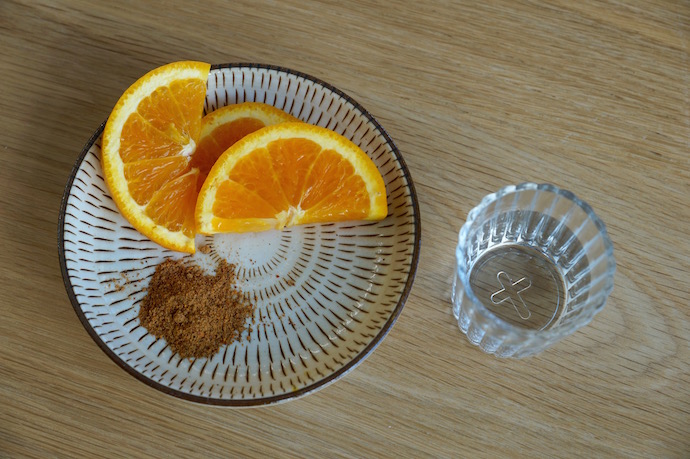 Aaron Deary, who created the cocktail menu, explained the thought process behind this particular list: "The goal was to introduce guests to different craft spirits coming out of Mexico right now, like sugarcane rum from the rainforest of Oaxaca. Agave spirits like Mezcal distilled with gin botanicals, earthy sotol, all natural aperitifs from Mexico City, agave liqueurs with spices like hibiscus, ancho, pineapple, and clove. We want to take these spirits and show their qualities by pairing them with fresh Mexican ingredients like Hoja Santa — grown by our chef's mother — and tomatillos, ancho chili, chipotle meco, tamarind, avocado leaf, and of course, fresh citrus. Ultimately, we want to create a fun, food friendly cocktail menu that the guests can enjoy."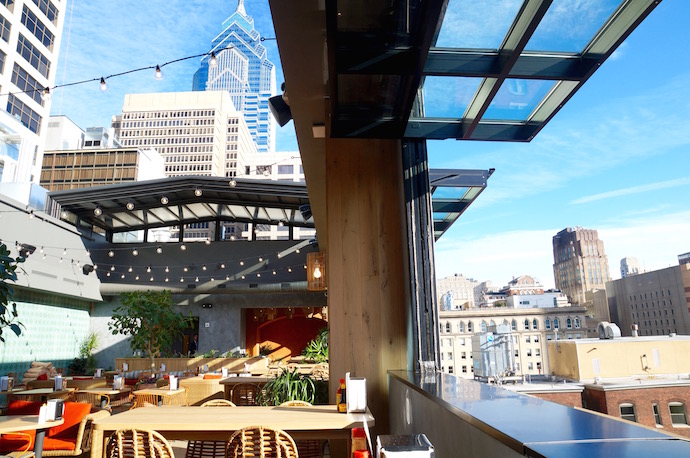 Condesa is open every day for dinner at 5 PM, and El Techo is currently open Wednesday & Thursday from 5 PM to close, Friday from 4 PM to 2 AM, and Saturdays from 3 PM to 2 AM. Check out the menus for both below, and plan your trip to Philadelphia's newest mezcal and tequila destinations.
Condesa
Margaritas
Tequila (altos blanco, Combier, JM shrubb, lime, agave), $10
Mezcal (Banhez mezcal, Combier, JM shrubb, lime, agave, cucumber), $12
Uno (vodka, poblano, tomatillo, lime, celery bitters, club soda), $12
Dos (Altos reposado, Oaxacan rum, chipotle meco, coconut, pineapple, grapefruit, mole bitters), $13
Tres (Banhez mezcal, bitter pomegranate, black lime cordial, sal de gusano, grapefruit), $13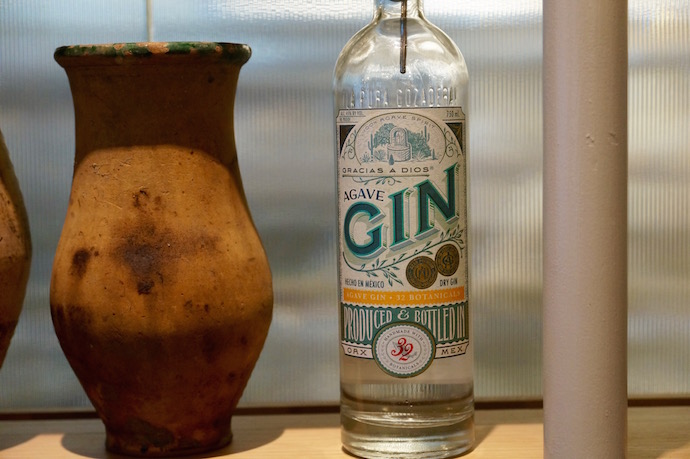 Cuatro (Oaxacan gin, mango, ginger, lime, club soda), $14
Cinco (Knob Creek Rye, spiced agave liqueur, tamarind, pasilla, angostura bitters), $12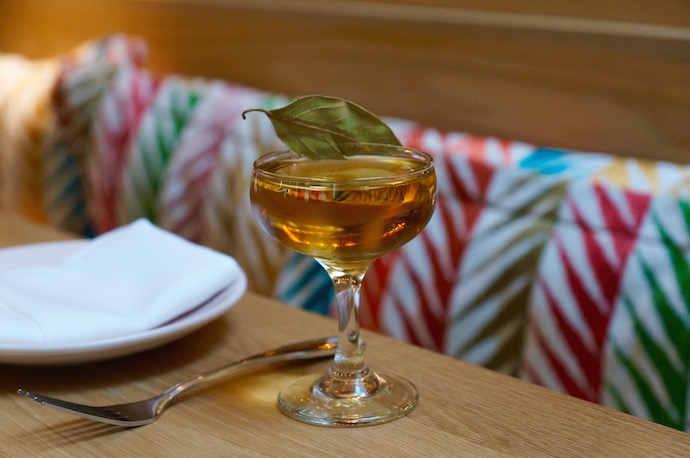 Seis (Por Siempre sotol, oloroso sherry, Cocchi Americano, hoja santa, avocado leaf, kaffir), $14

El Techo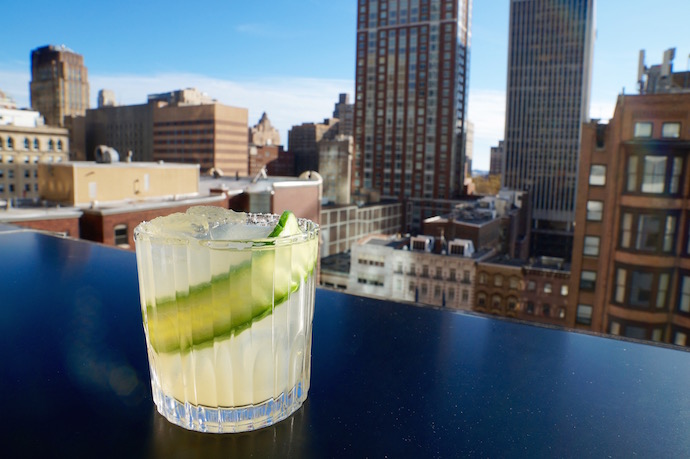 Margaritas
Tequila (glass: $10; pitcher: $45) or Mezcal (glass: $12; pitcher: $54)

Frozen
Dos (Altos reposado, Oaxacan rum, chipotle meco, coconut, pineapple, grapefruit, mole bitters), $13
Michelada (Victoria Lager, salsa valentina, salsa Maggi, tomato, lime, tajin), $9
Paloma (Altos reposado, Banhez mezcal, pamplemousse, grapefruit, lime, cinnamon), $13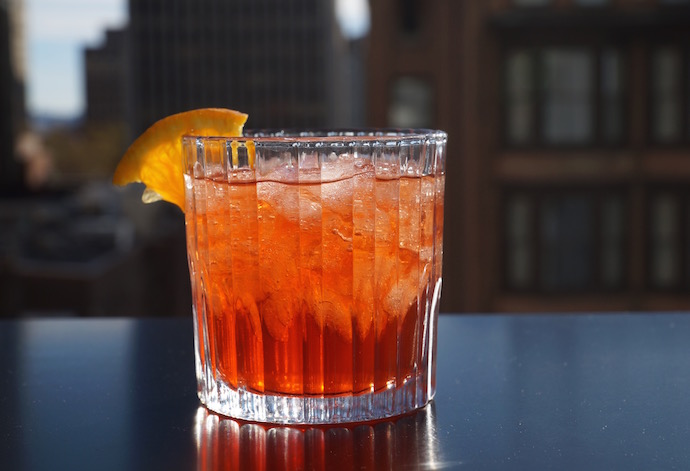 Mezcal Negroni (Banhez mezcal, Campari, Granada-Vallet, Xila liqueur), $13
Jamaica Spritz (hibiscus-infused Aperol, sparkling wine), $13
Photos via Drink Philly
Recent Articles

Feedback
How are we doing? Tell us what you like or don't like and how we can improve. We would love to hear your thoughts!